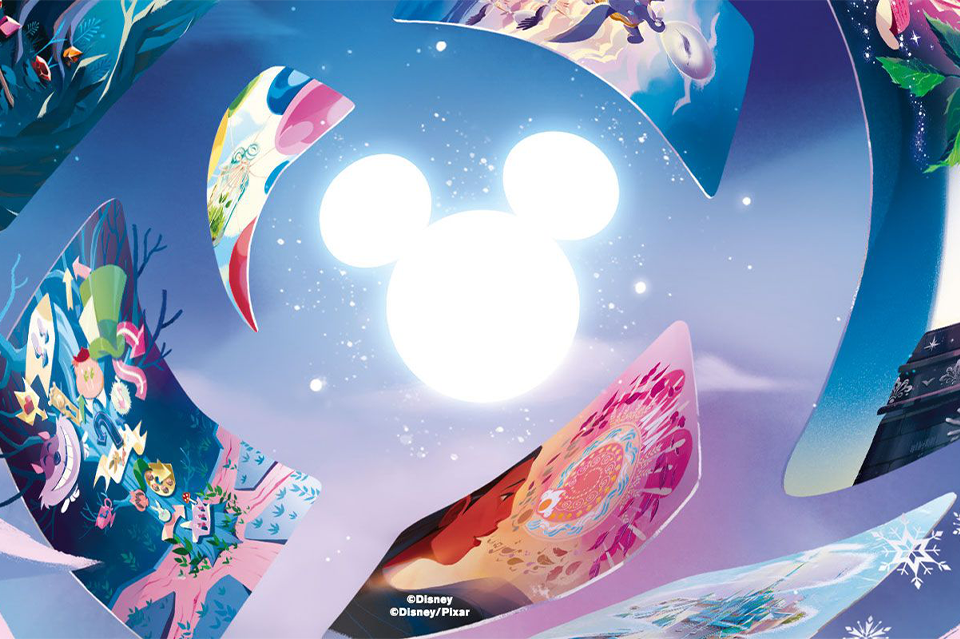 19. September 2023
Asmodee
On our social media channels you could already catch the first glimpses of a magical project of the publisher Libellud: The Dixit: Disney Edition!
In this new stand-alone game in the Dixituniverse brings together the award-winning gameplay of the Dixit-series (u. a. Game of the Year 2010) on motifs and favorite characters of the famous Disney and Pixar movies. It is the publisher's first collaboration with Disney. We are now happy to reveal more details about game mechanics, game content and artwork.
Get ready for a magical encounter that will set no limits to your creativity!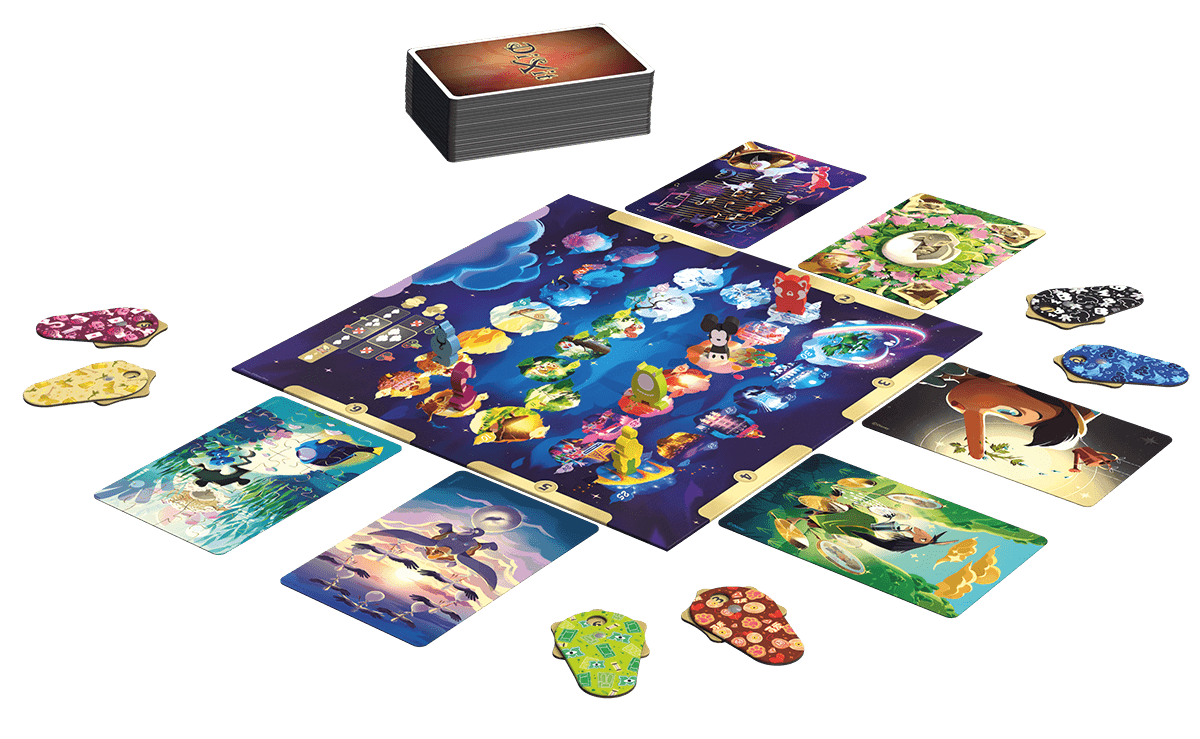 The highlights
✨ Independent Dixit-Game with magical Disney theme
✨ 84 new cards based on famous Disney and Pixar movies.
✨ Magical illustrations by Natalie Dombois
✨ 6 cute wooden meeple modeled after Disney characters.
✨ Fully compatible with all base games and expansions from the Dixit-universe
✨ High-quality inlay that can hold two expansions in addition to the game.
How to play Dixit: Disney Edition
Dixit: Disney Edition is a simple and light-hearted game of storytelling, interpretation and guessing. Be challenged and thrilled as you uncover a series of cards that feature beautiful Disney themes. Their connection: a mysterious statement that refers to one of the revealed cards. Find the right picture and collect points. With 84 new cards based on iconic Disney and Pixar films – from Bambi to The Ice Queen – and six cute wooden meeples modeled after Disney characters, you'll be able to Dixit: Disney Edition will captivate you.
The process of creation
The charming artwork by illustrator Natalie Dombois took two years from conception to completion. The design of the 84 maps was a meticulous process that involved several phases and involved the entire Libellud-team was involved – there were over 500 written proposals! The finished images pay homage to iconic Disney motifs while remaining true to the multi-layered concepts of the Dixit-universe.
Dixit: Disney Edition is a competitive game with beautiful illustrations, where imagination and intuition are required. Experience the masterpieces of Disney and Pixar in a new light and let your imagination carry you.
The rules correspond to the well-known game principle from the award-winning Dixit-series: You take turns in the role of the storyteller, who selects one of his hand cards and gives a hint about it. This can be a word, a sentence or even a song. Everyone else now chooses their own card that goes well with the clue. The narrator's card is shuffled together with the cards of the others and all are laid out face up. What is the card of the narrator? Everyone gives a secret tip, then the scoring begins.
Choose one of the six cute wooden meeple modeled after Disney characters and get inspired by the 84 picture cards with dreamlike illustrations from the magical world of Disney.
Disney Edition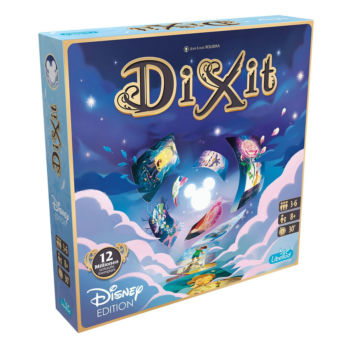 Number of players: 3 – 6
Game duration: 30 minutes
Age: from 8 years