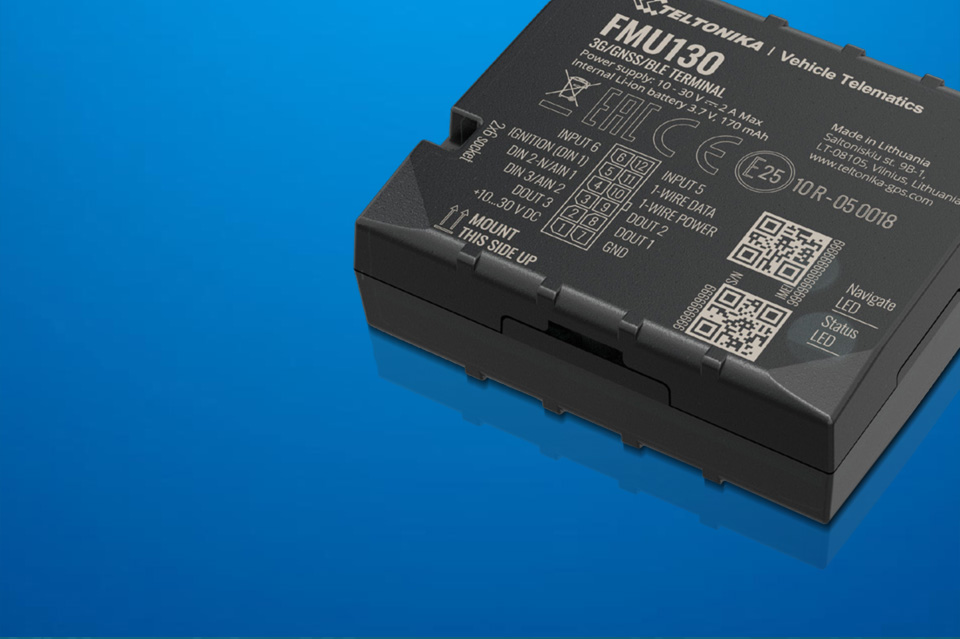 21. May 2019
Teltonika
Many network operators have already shut down their 2G networks, and many more will soon.
The USA, Thailand, Australia, Taiwan, Canada, Japan, Singapore and Switzerland no longer offer a 2G network. In 2019, at the World Mobile Congress, many GSM operators announced their plans to deactivate the 2G network in the near future.
Market trends show:
Teltonika goes ahead with the market demands and presents the new devices of the FMB platform family with 3G network!
The new models FMU125 and FMU130 not only meet the growing requirements of 3G network tracking systems, but also offer 2G connectivity as a backup as well as two important application scenarios:
1. Countries in which 2G will soon no longer be available.
2. Countries where 3G coverage is insufficient.
---
[info_kasten]
Suitable with the configurator of the FMB series
New devices are operated on an FMBYX platform and use the same configurator, the same communication protocol, the same WEB FOTA support and firmware.
[/info_kasten]
---
Reasons why upgrading your FMB devices to FMU is easy:
FMB ACCESSORIES SUPPORT
SUPPORT OF ALL FMB SOFTWARE FUNCTIONS
SAME DIMENSIONS AND CONNECTIONS
---
The new Teltonika FMU130 – 3G tracking terminal with flexible input configuration
The FMU130 is a small and professional real-time tracking terminal with GNSS and 3G / GSM connectivity and a backup battery. The device is equipped with GNSS / Bluetooth and 3G modules, internal GNSS and GSM antennas, configurable digital and analog inputs and digital outputs, negative input and pulse inputs.
It is perfect for applications that require the location of remote objects: fleet management, car rentals, taxi companies, public transport, logistics companies, private cars and much more.
---
[button text="Preis und Verfügbarkeit anzeigen" link="https://varia-store.com/de/produkt/35591-teltonika-fmu130-3g-tracking-terminal-mit-flexibler-eingangskonfiguration.html" style="info" size="normal" target="_blank" display="inline" icon="no"]