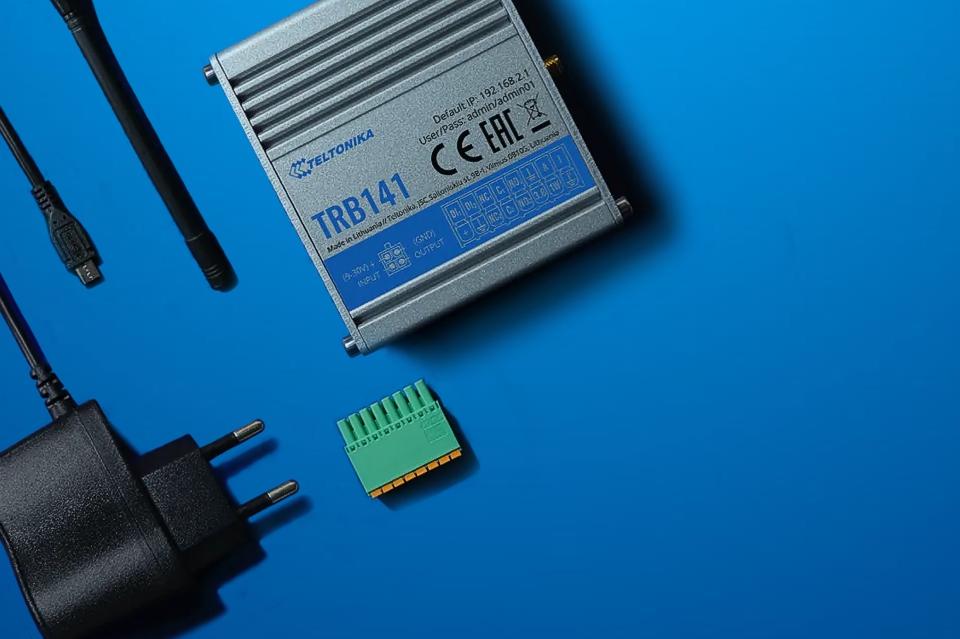 28. August 2019
Teltonika
Robust industrial GPIO LTE gateway from Teltonika
LTE gateway from Teltonika We are pleased to present you a completely new product from Teltonika Networks to be able to introduce – the TRB141.
This industrial LTE Cat. 1 gateway is equipped with multiple input and output options including digital, relay, analog and isolated. In addition, it offers the secure and functional RutOS operating system, a lot of computing power and the Teltonika Remote Management System.
In other words, this device has unprecedented application flexibility for remote management and control of devices over LTE.
The TRB141 was developed for use in industrial applications. Therefore it offers a wide range of software functions such as SMS control, firewall and FOTA support.
The TRB141 is now available at www.varia-store.com available.
[button text="Preise und Verfügbarkeit anzeigen" link="https://www.varia-store.com/de/produkt/36017-teltonika-trb141-gpio-lte-gateway-board.html" style="info" size="normal" target="_blank" display="inline" icon="no"]