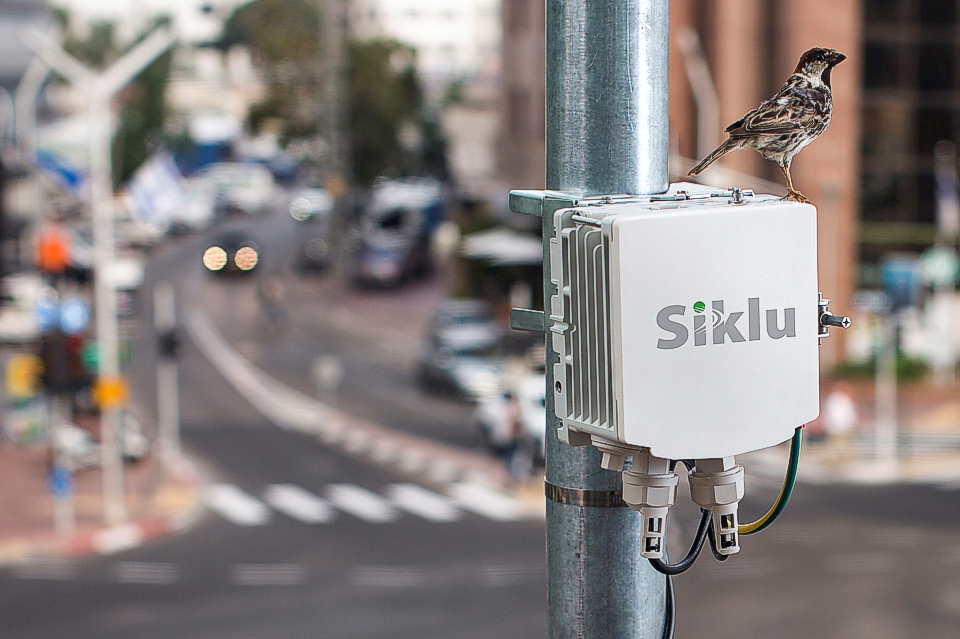 5. February 2016
VARIA
Before the developments in Siklus, millimeter wave frequencies resembled a trip to Antarctica – very few made it to their destination and those who made it paid a high price for it.
The introduction of Siklus all-silicon radio technology, however, meant the revolution: prices could be reduced by 90% and more, the devices became smaller and smaller, the performance skyrocketed – and a new market was launched. Siklus radios use the E- (70/80 GHz) and V-band (60 GHz) and are the most cost-effective solutions for wireless short-range point-to-point connections that the market has to offer. Siklus wireless solutions are based on more than 30 patents and include the first SiGe E-band chip and other unique achievements.
Innovation auf dem Vormarsch
With the ongoing changes in the telecommunications business due to new service branches and new types of networks, Siklu has teamed up with the top providers in the industry to create the wireless high-performance connections that make these innovations possible.
Siklu has already been able to sell thousands of its radio systems to service providers, companies, mobile communications and security network operators around the world. With a 30% market share, Siklu is also the clear market leader in the field of millimeter wave technology.
Leading companies have rigorously tested Siklu's wireless solutions. You can find them in use all over the world today because they function smoothly even under the most extreme weather conditions.
Thanks to the inexpensive, small and inconspicuous V-band radios, which enable mass use of (street-level) network devices, Siklu is now making its innovative all-silicon technology available to a wider audience.
EtherHaul-1200F – Mobile Backhaul & LTE-Ready E-band Radio
EtherHaul-1200F operates at 71-76 and 81-86 GHz FDD to enable point-to-point wireless Gigabit Ethernet connections. In order to meet the growing needs of service providers for high-performance, secure and future-oriented mobile backhauls, these devices offer particularly high data throughput, MEF conformity and QoS.
EtherHaul-600T – Small Cell Backhaul V-band Radio
The EtherHaul-600T radio enables wireless point-to-point Ethernet connections over the license-free 57-66 GHz V-band spectrum. Optimized for small cell backhauls, it was developed to meet the stringent requirements of mobile network providers for easy-to-install, high-performance carrier-grade backhaul solutions.
EH-600T is based on Siklu's revolutionary integrated silicon technology, which results in a highly reliable, energy-efficient and cost-effective radio device.
EtherHaul-1200FX – Carrier Grade, Best Value E-band Radio
EtherHaul-1200FX enables point-to-point wireless Ethernet connections. With full-duplex speeds of up to 1000 Mbps, this device has been developed to meet the growing needs of companies and service providers for high-performance, easy-to-install, secure and future-oriented networks.
Get information and advice now:
We would be happy to call you back if you have any product queries.
[contact-form-7 id="2670″ title="Rückruf Siklu"]