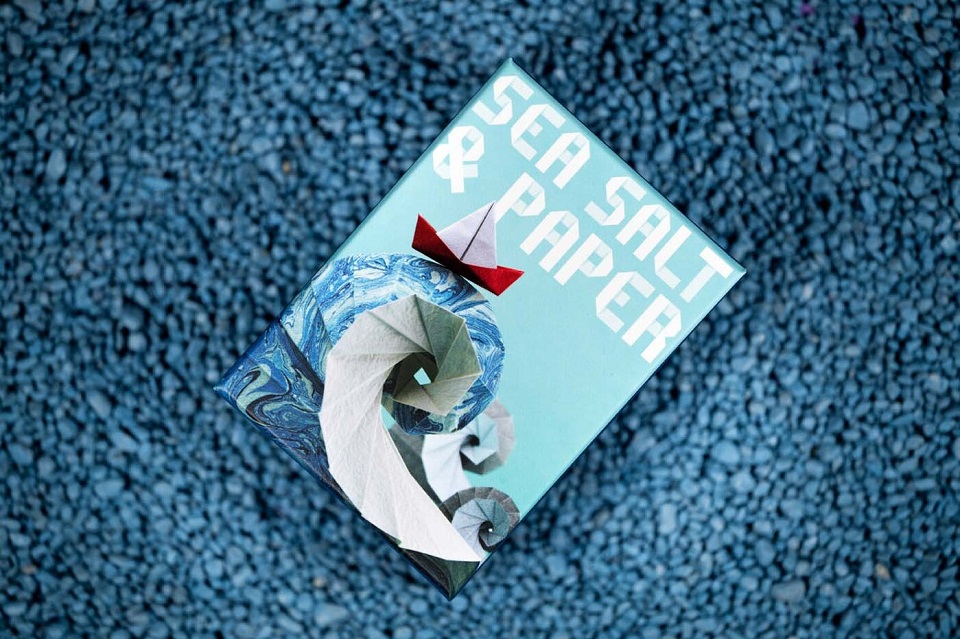 18. August 2023
Hobbies & Leisure / Hutter
Do you prefer to collect crab or fish pairs? Or are you just encountering so many penguins and shells that it might be worth collecting? A mermaid could also complement your sea collection well!
In the card game "Sea Salt & Paper" we go into a colorful ocean of wonderful card motifs. Each turn you can expand your hand cards and play them for points. The special feature: as soon as you have reached 7 points through your cards, you can end the round.
But before that you have to decide: Risk or certain victory? When you are sure of victory, you immediately end the round. If you choose "Last Chance", each player gets one more turn and could beat your score. However, should you still hold your own, you will receive additional points!
"Sea Salt & Paper" is a card-collecting game for ages 8 and up for the whole family. The design captivates with enchanting origami motifs.
Card collecting game with special design
Licensed use of the ColorADD code, which enables color blind people to recognize colors.
Awarded the "2023 Game of the Year" recommendation list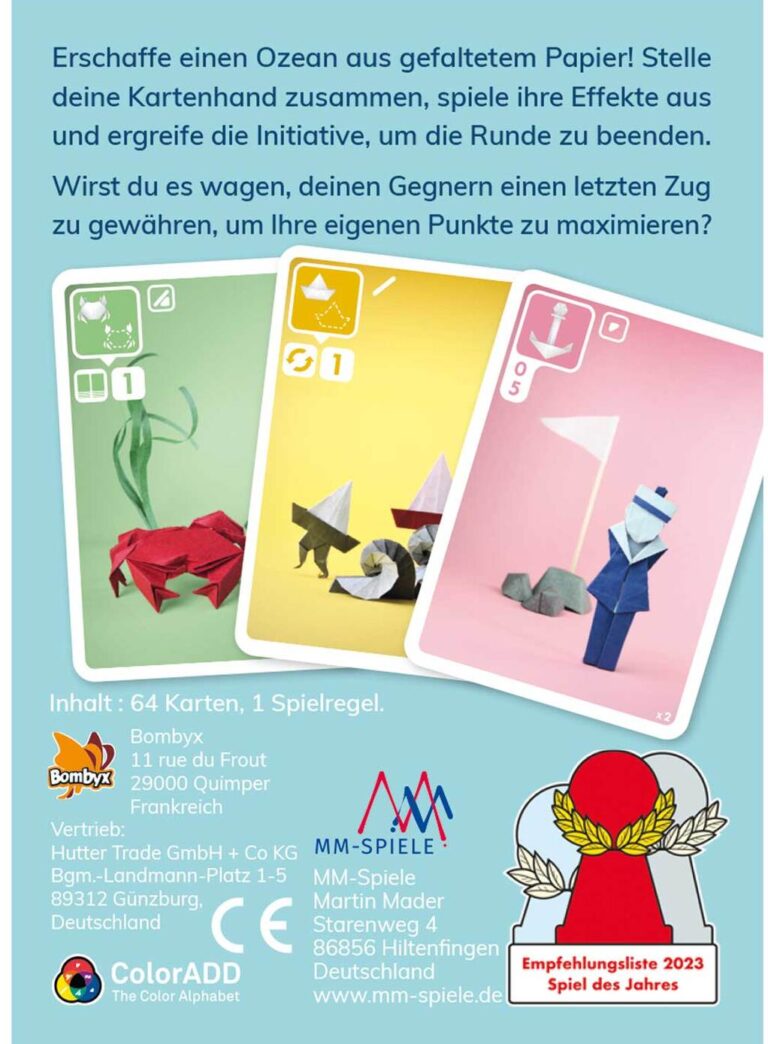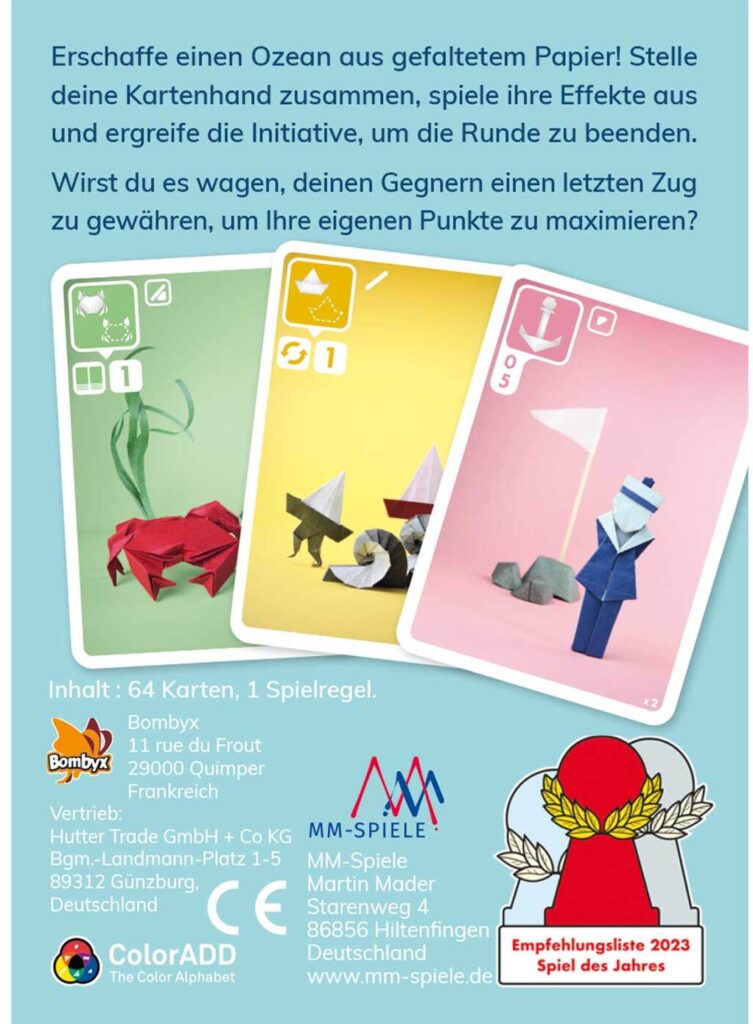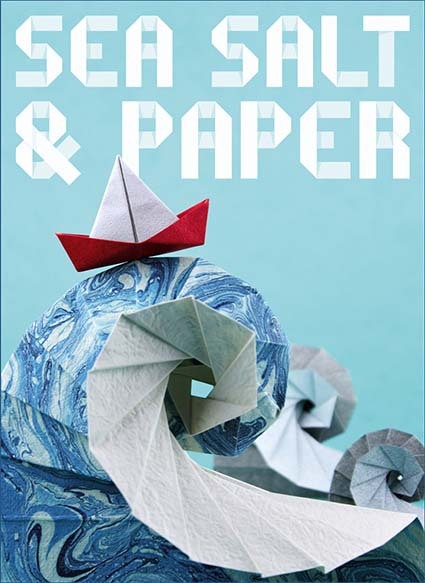 Nomination for the GRAF LUDO
The card game SEA SALT & PAPER by mm Spiele has been nominated for the GRAF LUDO! After the "Recommended Game of the Year 2023", this is already the second award for the card game, which not only impresses with its special look. The award will be presented on August 20 in the live stream of the Games Offensive Online Expo. Congratulations to all the nominated publishers, authors and of course especially the illustrators of the unique works.