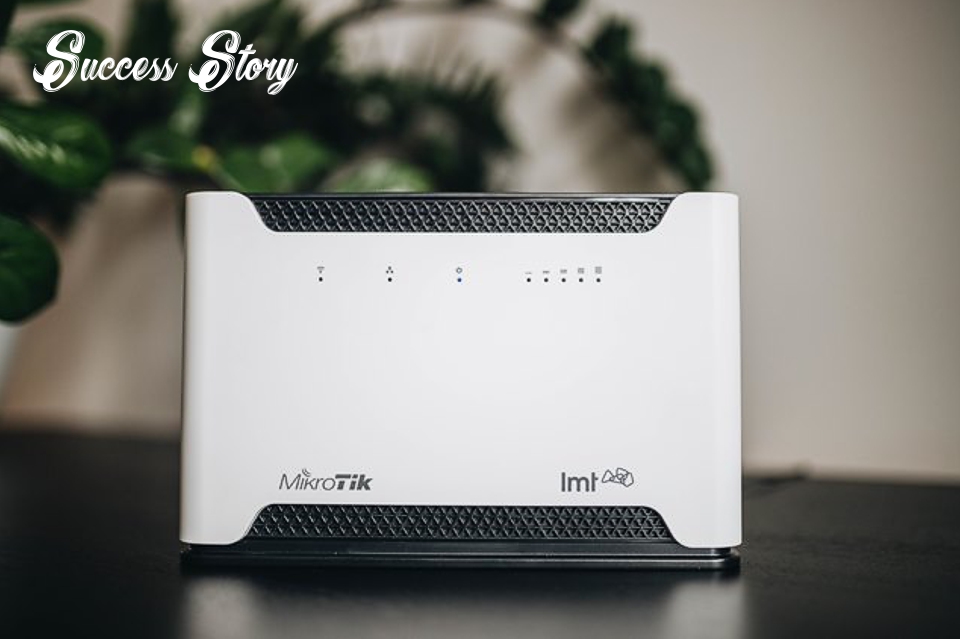 22. September 2020
MikroTik
The Latvian technology innovation companies LMT and MikroTik have jointly designed the 5G router "MikroTik LMT LTE18". The router is entirely designed and manufactured in Latvia. It uses the latest generation of technology to provide faster internet to connected devices.
LMT works together with its partners on the development of the 5G network as well as on the development of new products and solutions so that the advantages and possibilities of 5G can be fully exploited in the future. In close cooperation with the domestic ICT industry giant MikroTik we have jointly created an innovation laboratory in which 4G routers and prototypes of 5G routers have already been manufactured.
Several other solutions are under development. We have just jointly set up a high-capacity data transmission network for Latvian research institutions at a speed of 10 Gbit / s, which makes the work of scientists easier. Looking to the future, it is clear that innovation and technology companies are the driving force behind the digital transformation of society. Therefore, this is an unprecedented opportunity for Latvian ICT companies to use their knowledge base and immeasurable potential and to strengthen their leadership role not only in the domestic but also in the foreign market, emphasizes LMT President Juris Binde.
MikroTik LMT LTE18
"MikroTik LMT LTE18", the router made in Latvia, uses the latest generation LTE technology – LTE18. LTE18 allows data to be downloaded and uploaded at a faster rate than before. The integrated LTE Cat. 18 modem enables simultaneous downloading on up to 5 frequencies and uploading on up to 2 frequencies.
The maximum download speed provided by the router is 1.2 Gbit / s and the upload speed 150 Mbit / s. According to the device developers, LTE18 technology supports MIMO 4×4. The device has four antennas connected to the base station, which results in a more stable internet connection. Considering that this router is entirely made in Latvia, a member state of the EU and NATO, it meets the highest security standards.
Chateau LTE12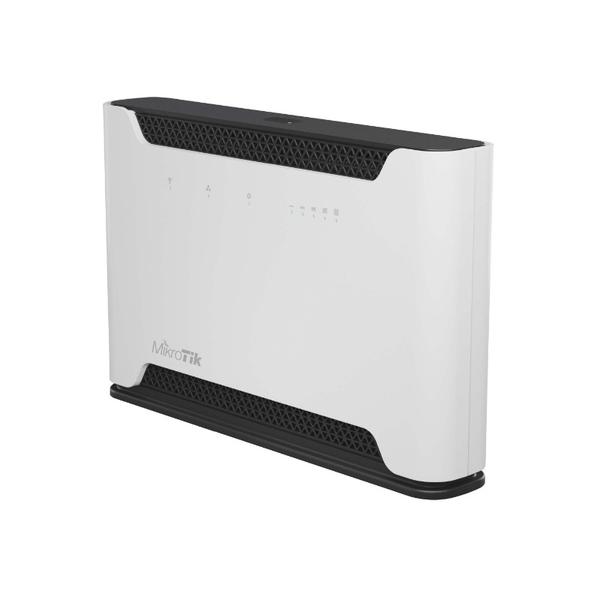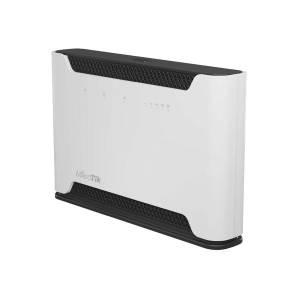 Let's face it – most of the standard problems that access points can't really solve are their vastly diverse customer bases – they either lack features, users want more speed and profit, the price is too high, or they look weird. MikroTik decided to consider everything that is important to most home users and come up with a single device that will make them happy – this is the MikroTik Chateau.
It is a high speed dual band home access point with Cat. 12 LTE – for really fast internet anywhere and anytime. LTE isn't the only option, however. Chateau also has 5 Gigabit Ethernet ports and a full-size USB port.
A powerful dual-chain dual-band 2.4 / 5 GHz radio for simultaneous coverage solves most interference problems in a crowded environment. For example, a client can simultaneously use the 2.4 GHz channel for all mobile household devices and reserve the 5 GHz channel for tasks that are sensitive to packet loss, e.g. B. streaming high quality videos.
Achieve speeds of up to 600 Mbit / s with carrier aggregation, as Cat. 12 allows devices to use three bands at the same time. This is a huge benefit when there are a lot of LTE users in the area. Chateau LTE12 offers better responsiveness in a crowded environment and higher efficiency for weaker signal situations in the countryside.
Depending on the service provider, MikroTik has found that rural internet speeds have doubled after moving to carrier aggregation, eliminating the need to wait for the cable network to expand.