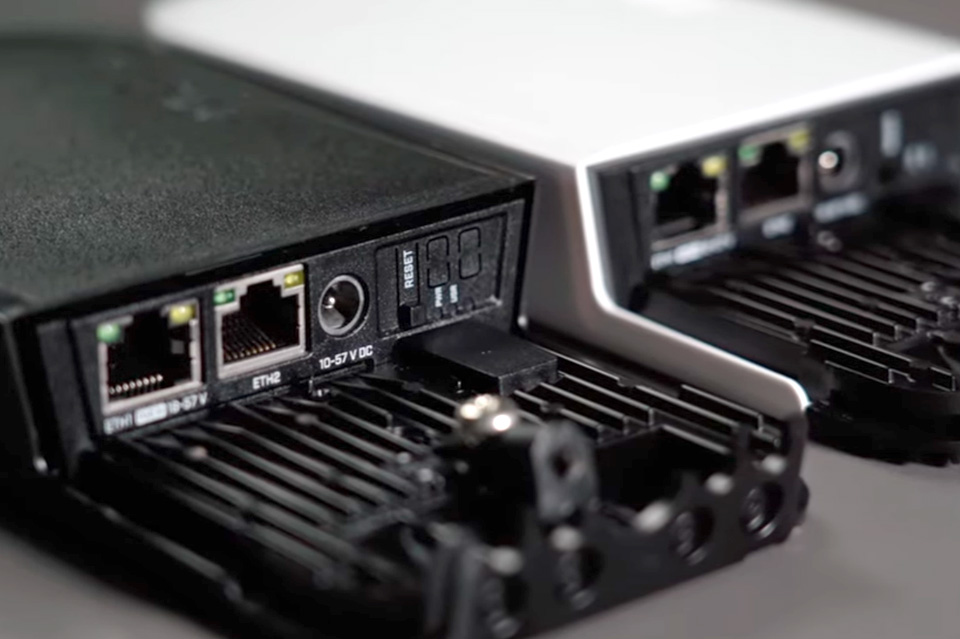 1. August 2019
MikroTik
Small device with big ambitions – the wAP ac LTE is an extremely cost-effective dual-band home access point (2.4 / 5 GHz) based on the popular wAP form factor.
It has two Gigabit Ethernet ports – you can use the device as a wired router with LTE backup via the micro SIM slot.
Alternatively, you can enjoy the WiFi experience anywhere – indoors or outdoors. The wAP ac LTE was developed to ensure a strong and reliable connection in almost any situation and in any weather. It withstands temperatures from -30 ° C to 60 ° C and can be easily mounted on walls, ceilings or masts.
Don't let the compact size fool you – this device is powered by a 4-core 716 MHz CPU and 128 MB RAM, which are suitable for heavy loads. Dual-chain 2.4 GHz and dual-chain 5 GHz WiFi for simultaneous AP coverage solve most interference problems in a crowded environment.
For example, you can use the 2.4 GHz channel for all mobile home appliances and at the same time reserve the 5 GHz channel for tasks that are sensitive to packet loss – such as streaming high-definition videos.
[zitat]
High performance, good value for money, amazing durability, functional and non-intrusive design – the wAP ac LTE meets most requirements without compromising.
[/zitat]
Three models are available: