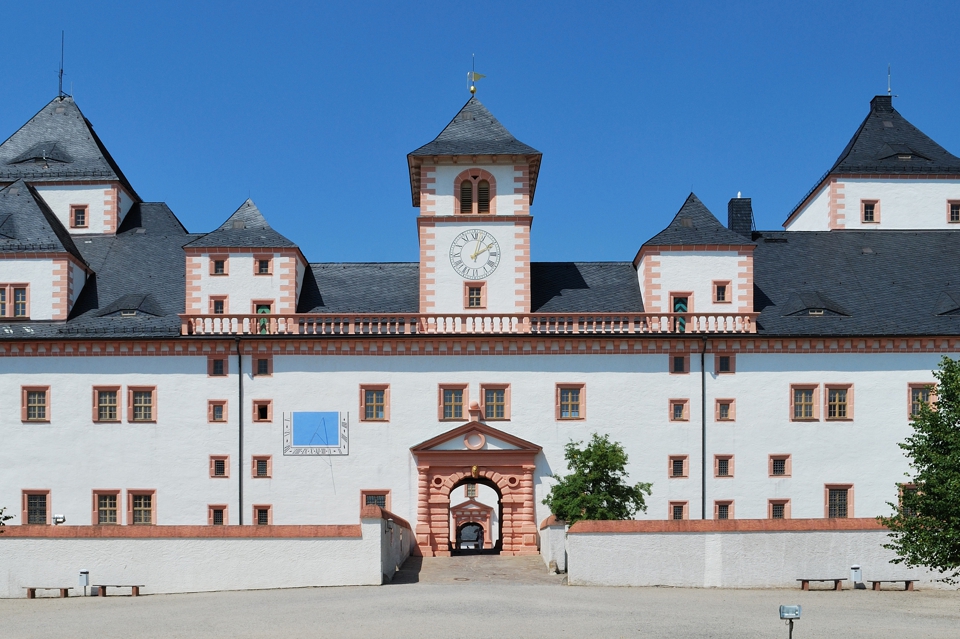 30. August 2019
Ubiquiti / VARIA
What a view!
The participants of the VARIA Summer Academy were able to enjoy this and much more.
The respected Certification to Ubiquiti UEWA course The main goal of the VARIA Summer Academy was to preserve it. We are very happy that all participants passed successfully. At this point, congratulations again!
Due to the positive response, we are already planning further events for the coming spring. Until they are online, browse through the trainings that have been planned so far VARIA Academy !
[button text="Schulungen anzeigen" link="https://www.varia.org/academy/" style="info" size="normal" target="_blank" display="inline" icon="no"]
In addition to an intensive course program of the Ubiquiti UEWA (Ubiquiti Enterprise Wireless Admin) training over three days, including a certified final exam, our participants were able to enjoy a very special ambience in the chimney room of the castle. Our training courses are of course led by certified trainers.
Good food was provided in the castle's own restaurant.
But drinks were also important to us. For example, there was a guided tour through the castle that was specially organized for VARIA with a "fountain lift", a very special "water tasting".
Augustusburg Castle
The old hunting lodge rises above the Zschopau valley, visible from afar. Completed in 1572, the castle is still known today as the "Crown of the Ore Mountains". Indeed Augustusburg Castle impresses not only with its historical atmosphere: Hardly any castle in Germany houses such a cultural and educational offer. In addition to the motorcycle museum, visitors will find exhibitions on wildlife and ornithology, the history of carriages, hunting and the castle. The observation tower offers a wonderful view and the eagle and falcon yard shows majestic birds of prey up close.