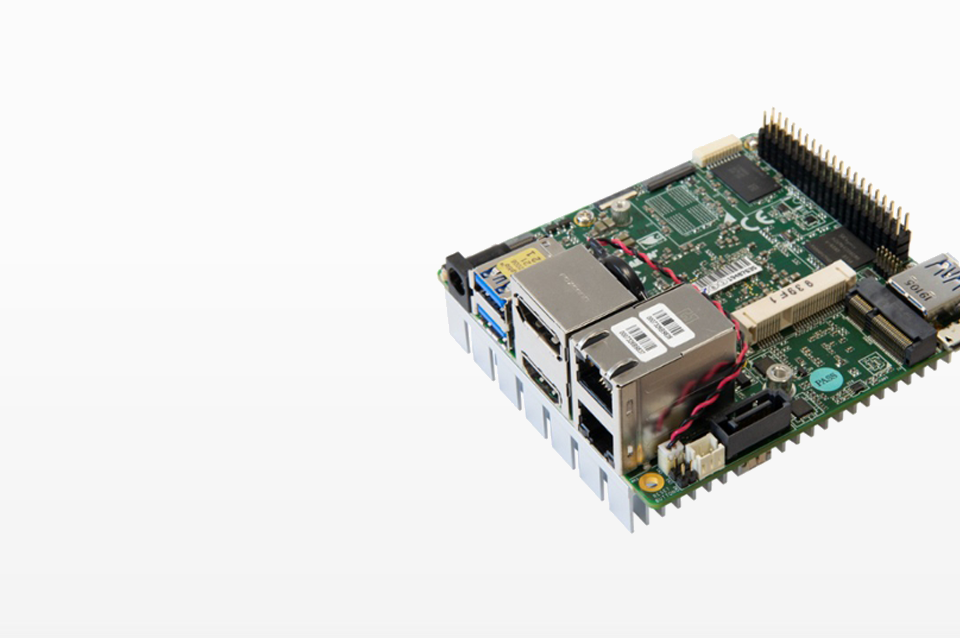 25. April 2022
Aaeon
UP Squared (UP2) is the world's fastest maker board with the high performance and low power consumption features of Intel(R) Atom(TM) processors.
The internal GPU is the new Intel(R) Gen. 9 HD, supporting 4K Codec Decode and Encode for HEVC, H.264 and VP8.
UP2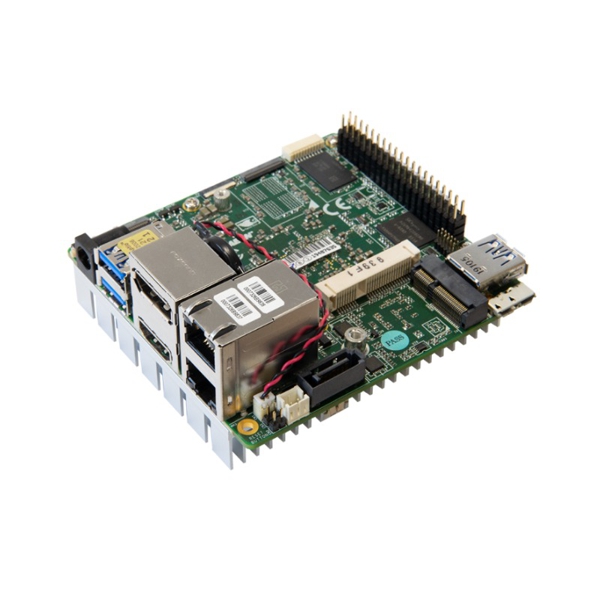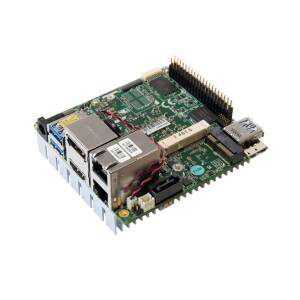 kkk
Processor: Intel(R) Pentium(R) Atom(TM) E3940 processor SoC
Graphics: Intel(R) Gen. 9 HD, supporting 4K Codec Decode and Encode for HEVC4, H.264, VP8
I/O: 1x HDMI, 1x DP, I2S audio port
Camera: CSI 2-lane + CSI 4-lane
Thanks to the Vector Units Image Processing Unit and Precision Timing Management all the graphic processing is effortless to this board.
As they help to synchronize the CPU with I/O and improved determinism.
It comes with 4GB LPDDR4 and 32GB eMMC. A 40-pin GP-bus provides the freedom for makers to build up their module.
Additionally, there is a 60-pin EXHAT for embedded applications. This allows for the exploration of more possibilities.
The expansion capabilities of UP2 (UP Squared) goes much further than this. Native mini-PCI-e, M.2 2230 and SATA3 are all built in on the board.
The UP Squared from Aaeon supports the AI Core X mPCIe module, which features Intel Movidius Myriad X.
Adding on the AI Core X to UP Squared creates a powerful, compact AI Edge solution.
With speeds up to 105 fps (80 typical) and 1 trillion floating point operations.
UP Squared with AI Core X has proven real-world performance, used by AAEON partners in applications from license plate recognition to drone-based visual inspections.
The board supports Windows 10, Windows IoT Core, Ubilinux, Ubuntu, Yocto and Android Nougat.
It's really UP to you to decide which operating system is best for your application. Now, all you need is an UP2 to begin your project!