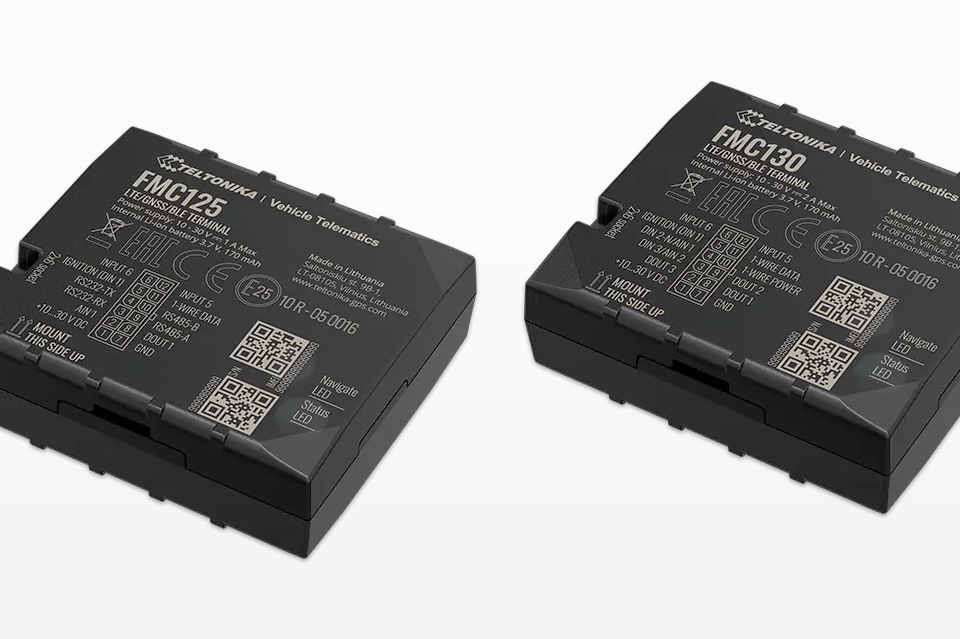 10. December 2019
Teltonika
Teltonika presents new FMCYX devices with 4G LTE Cat. 1 and fallback for 3G and 2G networks.
Network operators are behaving differently around the world: some no longer support 2G, others are closing 3G networks or investing in expanding 4G network coverage. It is difficult to determine or predict which devices are appropriate in regions with different networks. Teltonika has a solution for this problem.
They developed and released the FMC1YX devices FMC125 and FMC130 . The new models not only meet the growing demand for 4G LTE Cat. 1 network tracking systems, they also offer 3G (UMTS) and 2G (GSM) fallback. This enables a continuous connection when the 4G (LTE Cat. 1) network is not available. Stability and continuous technological support of all networks are of great importance for the daily telematics business, for example.
Key Features:
Devices of the FMC1YX series with different modules support all networks (4G, 3G, 2G).
The FMC1YX devices are based on the FMB platform with useful functions and accessories.
FMC1YX devices retain the same connector type and dimensions as the devices of the FMB1 family. This saves time when switching to new devices.
In some countries, 2G or 3G networks will soon no longer be supported due to investments in fast-growing networks (e.g. 4G). This applies to the USA, Canada, Mexico, Germany, Sweden, Norway, Switzerland, the Netherlands, China, India, Japan, South Korea, Australia. The new FMC1YX devices support all network connections for all regions with different modules.