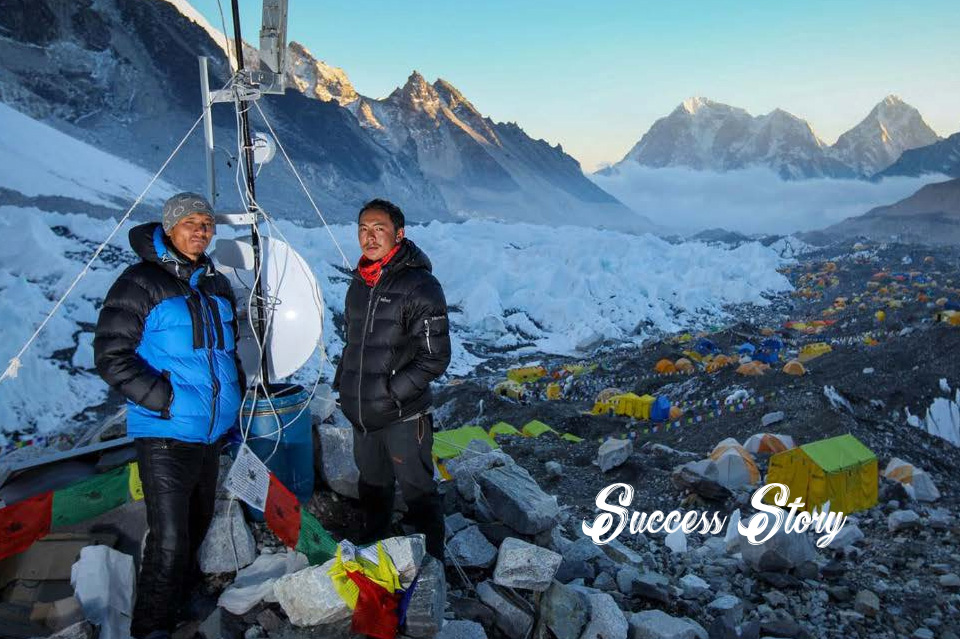 23. August 2019
MikroTik / Success Story
What do climbers miss most on their travels? Food, oxygen, warmth?
For many people, the answer is friends and family. For this reason, MikroTik is pleased that their devices are part of the "Everest Link" success story – a reliable and accessible alternative for satellite communication in Everest base camp. They offer ~ 30 local WiFi modems for expeditions, their system can transfer around 50 megabytes per second. Most climbers use this connection to talk to loved ones.
© Freddie Wilkinson, National Geographic Since this story was introduced by National Geographic, many have asked themselves: what setup would MikroTik recommend for such extreme environments?
The possibilities are endless, but MikroTik recommends a strong and inexpensive combination of several SXT 2 CPE devices, one NetMetal 5 Triple router, one mANT30 Antenna and one mANTBox 15s . This extensive setup is easy to maintain and should last forever. The NetMetal router is incredibly robust and easy to use: it can even be opened and closed with just one hand, which can be useful in the mountains.
[info_kasten]
additional Information
© Text and images: SIA Mikrotīkls, © Freddie Wilkinson, National Geographic, 2019. Use only with the express permission of the author.
Author's website: SIA Mikrotīkls: https://mikrotik.com
[/info_kasten]