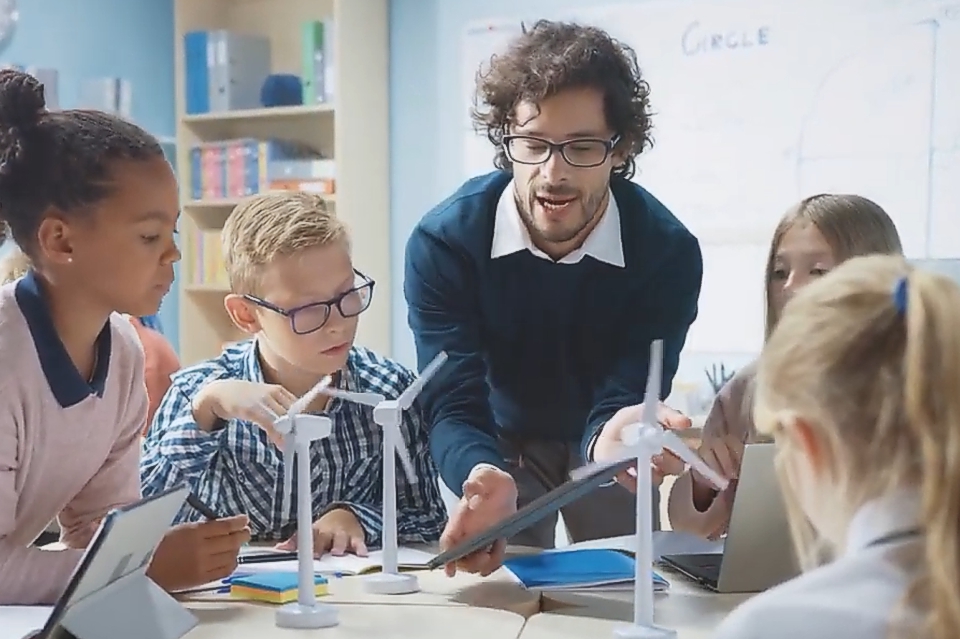 24. November 2020
VARIA
Cambium Networks, global provider of wireless network solutions, supports educational institutions in their digitization projects. Customers benefit from a specially developed education package which, in addition to 24/7 support, includes a comprehensive hardware guarantee and educational discounts – without any ongoing costs for licenses, software or support. When it comes to WLAN solutions, the focus is always on reliability, failure safety, data protection and security standards and simple administration.
With the DigitalPakt Schule, the federal government supports states and municipalities in setting up digital educational infrastructures. The concept helps to promote digital learning across the board and to build stable infrastructures for this purpose. The federal government earmarked 5.5 billion euros for the period from 2019 to 2023.
[zitat]
We have already implemented many projects in schools and other educational institutions worldwide – and of course also in the DACH region. We therefore know what is important for the education sector and what is important for teachers and students in everyday education.
Since there are usually no IT specialists on-site, it is important that the wireless networks work reliably without the need for maintenance and that they are prepared for future developments such as the new Wi-Fi 6 standard. We therefore support schools in using the resources of the DigitalPakt Schule efficiently with progressive products.
[/zitat]
Tabatha von Kölichen, Regional Sales Director DACH, Israel & Benelux
Cambium Networks offers robust Wi-Fi-5 and Wi-Fi-6 access points and switches to connect pupils, students and teachers with reliable technology. In addition, the solutions enable extended connectivity, improved security and increased efficiency in the network. Depending on requirements, customers can choose between cloud and on-premises management and thus manage the entire network at a glance.
Cambium presents its education solution in the webinar "DigitalPact School easily implemented with Cambium Networks":
December 4th, 2020 from 10:00 a.m. to 10:45 a.m.
[button text="Link zum Webinar" link="https://attendee.gotowebinar.com/register/8649612095219761679″ style="info" size="normal" target="_blank" display="inline" icon="no"]
Please do not hesitate to contact us if you have any questions or provide assistance on the DigitalPakt Schule to contact .
We would be happy to call you back if you have any further questions about the DigitalPact School.
[contact-form-7 id="2670″ title="Rückruf Cambium Post 9770″]