Network Management Controller
The UniFi® Software-Defined Networking (SDN) platform is an end-to-end system of network devices across different locations — all controlled from a single interface.
The UniFi Controller can be accessed through any device using a web browser. The UniFi Controller allows the administrator to instantly provision thousands of UniFi APs, map out networks, quickly manage system traffic, and further provision individual UniFi AP devices.
Intuitive and robust configuration

Control and monitoring
Local and cloud access
The VARIA EmbeddedBox and DualRack System
Cost-efficiency through a space-saving and power-saving network component.
The high-quality material (galvanized steel with black powdered front panel) ensures the necessary stability and longevity.
Mounting and Expansion Possibilities for the DualRack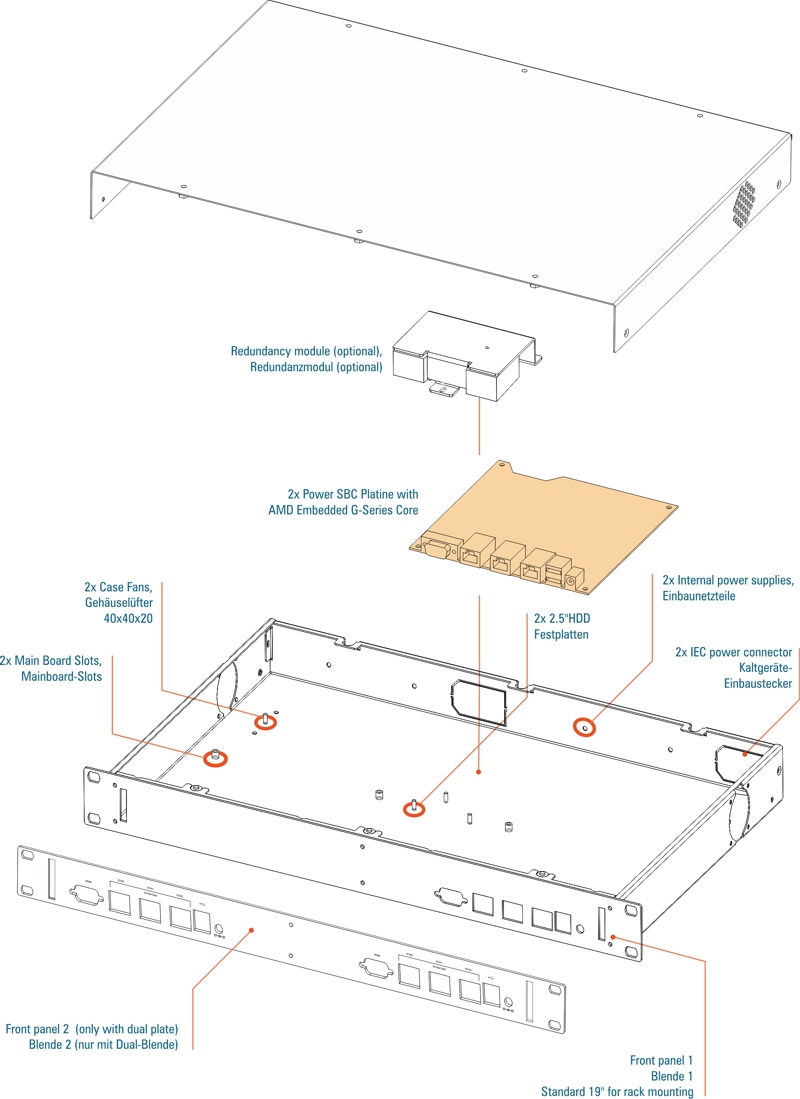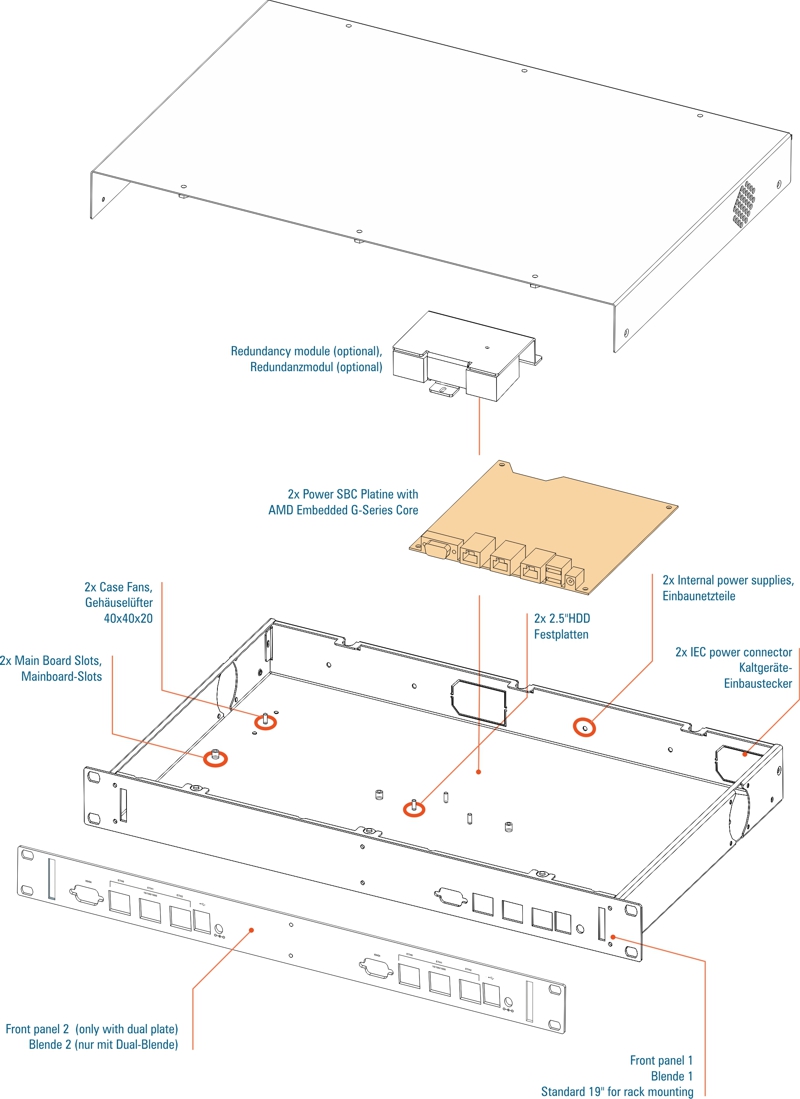 Optionally, hard disks, fans, WLAN components, and two internal power supplies can be mounted. Through the redundancy module, hardware components can ensure higher reliability.
Front panel and enclosure can be printed with a custom design.

Try Now
Shop Now
Packed with Features
Remote Firmware Upgrade
Guest Portal / Hotspot Support
Google Maps™ Integration
Events and Alerts
One UniFied Network
L3 Manageability


Users and Guests
Keep track and control access of specific users and guests connected to your network(s).
Remote Firmware Upgrade
Save time and effort by remotely upgrading device firmware.
Guest Portal / Hotspot Support
Easy customization and advanced options for Guest Portals include authentication, Hotspot setup options, and the ability to run as an external portal server. Take advantage of UniFi's rate limiting for your Guest Portal and Hotspot package offerings. Apply different bandwidth rates (download/upload), limit total data usage, and limit duration of use.
All UniFi Access Points include Hotspot functionality:
Built-in support for billing integration using major credit cards via PayPal™.
Built-in support for voucher-based authentication.
Built-in Hotspot Manager for voucher creation, guest management, and payment refund.
Full customization of Hotspot portal pages.
Google Maps™ Integration
Upload your own custom coverage maps or configure your map using the built-in Google Maps API.
Events and Alerts
UniFi makes it easy to view and set up email delivery of alerts and recent event notifications on your network(s).
L3 Manageability
With L3 manageability, the UniFi Controller software can be run on a different subnet than the UniFi APs it manages, allowing "no-touch" AP provisioning.
Try Now
Shop Now