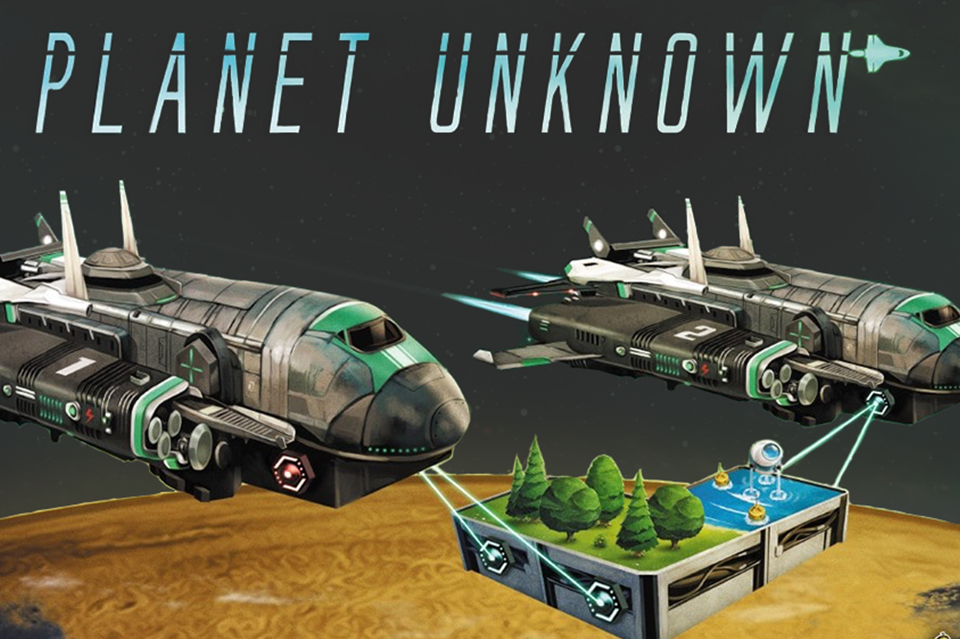 7. July 2023
Hobbies & Leisure / Strohmann Games
Planet Unknown by Strohmann Games is one of the games competing for the title Kennerspiel des Jahres 2023.
In this board game you are planetary explorers!
The earth's resources are exhausted. As part of the space exploration program, you have been chosen to open up unknown planets and thus secure the future of mankind.
Collect the most medals to win. To do this, efficiently expand your planet, advance on your resource bars, collect escape pods, eliminate meteorites, and hold your own against the planets to your left and right.
The rotating space station (S.U.S.A.N.) is an all-rounder: it lets everyone choose your tiles at the same time, and thanks to it, the game is not only quick to set up, but also neatly tucked away in the box.
Game objective on Planet Unknown:
Build your planet more efficiently than your competitors.
By tapping resources – for you to advance on the resource performance
and escape pods
The removal of meteorites
–>> this will give you medals and the one with the most medals wins Here's what our in-house experts have to say about Planet Unknown:
The mechanism used is simple and quick to understand; which makes it suitable even for "little players".
Introduction to the game needs only short few explanations and lasts only a few minutes
For "frequent players" the game is more suitable as an introduction to a game evening or as a nightcap
Is also super suitable as an in-between game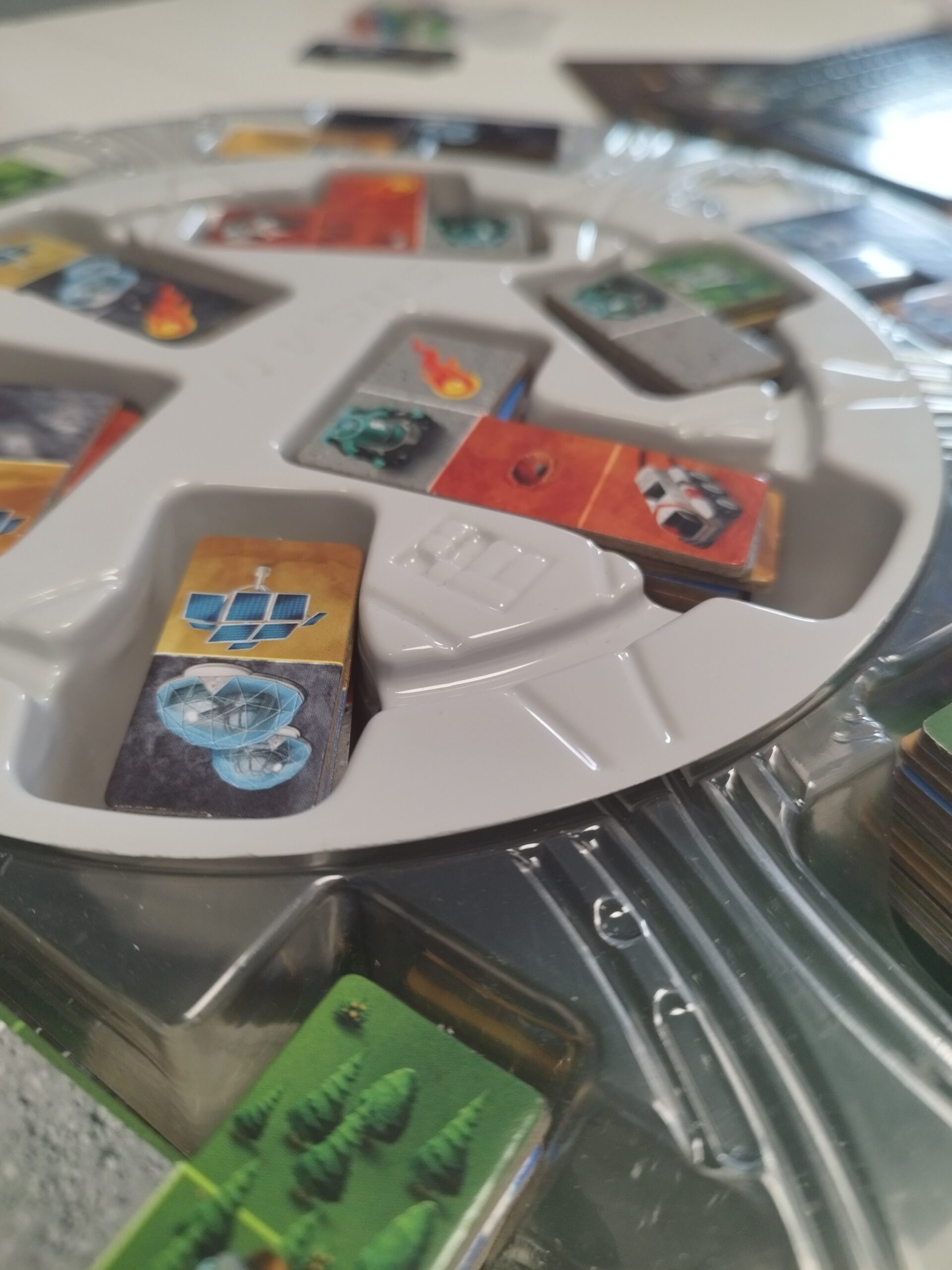 Planet Unknown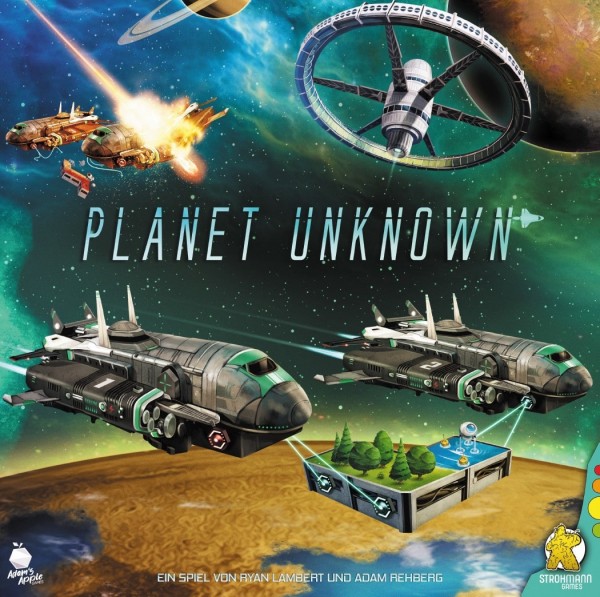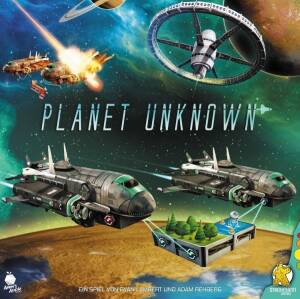 Number of players: 1-6
Playing time: 70+ minutes
Age: from 10 years