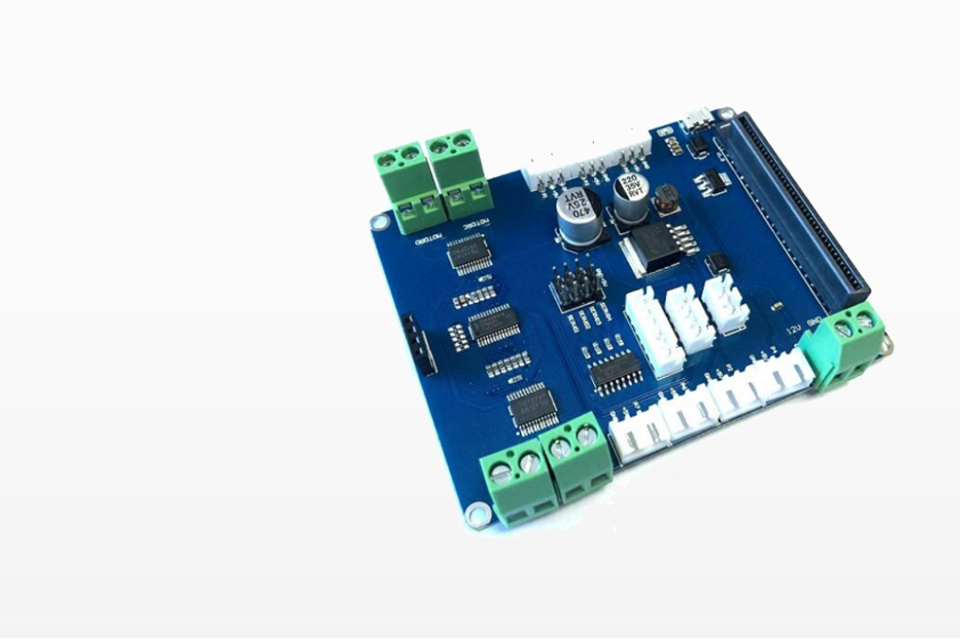 17. April 2023
SinoVoip
The BPI:Bit-Robot is a development board from SinoVoip designed mainly for intelligent cars and robots with a BPI bit or micro bit as the core module.
At the same time, it also takes into account the ordinary IO extension function, which makes it easier for users to use their imagination and create more usage possibilities.



There are also two types of power supply modes, one with a 12 V/ 2 A DC power supply and the other with 5 V/ 2 A via a micro USB power adapter. If you want to use a DC motor and a servo motor, you must use a 12 V DC supply.
In addition, this expansion board has (MOTOR A-MOTOR D) 4x sets of 8x MOTOR controls that can control four DC motor forward and reverse rotations and eight DC motor one-way rotations. At the same time, the extended version features four standard steering motor interfaces for simultaneous control of four servo motors. The control signal of the DC motor and steering motor is a chip (PCA9685) which has been extended by the IIC bus interface. The motor interface uses the extended PWM interface, which does not conflict with the sensor interface.