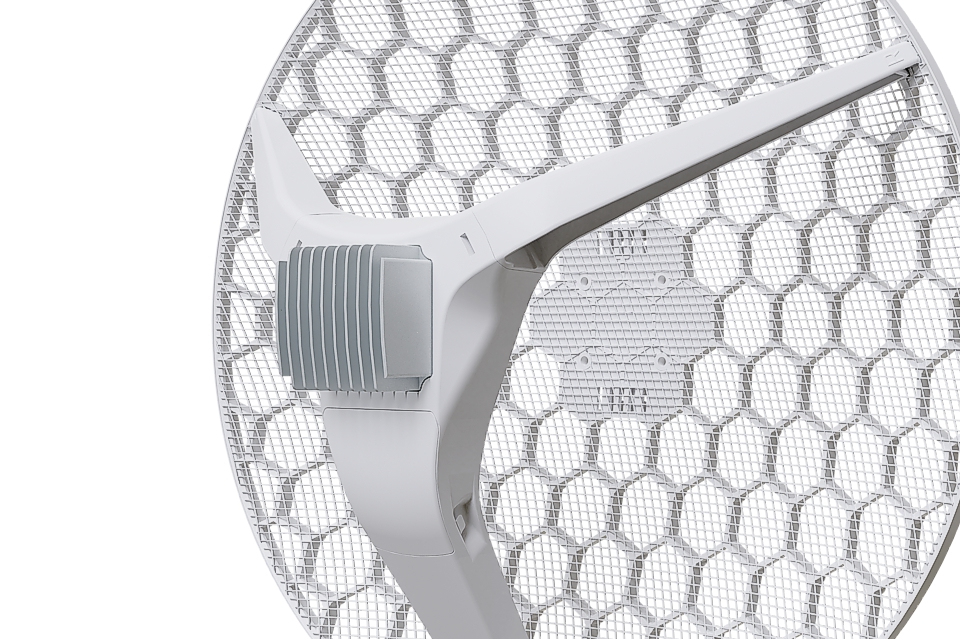 25. October 2019
MikroTik
Extremely powerful dual-band backbone / CPE for long-distance connections without downtime
Do you need a reliable and strong connection that never fails? The new dual-band backbone LHG-XL-52-ac offers just that with its dual-band capability.
You can easily set up the 5 GHz channel as the main channel with a speed of up to 600 Mbit / s and use the 2.4 GHz channel as an automatic backup connection with a speed of up to 260 Mbit / s. You can also use both connections at the same time for load balancing.
The powerful 27 dBi (5 GHz) or 18 dBi (2.4 GHz) antenna enables a connection over distances of up to 40 km +. The grid design protects against wind. In addition, the device can withstand temperatures from -40 ° C to + 70 ° C. The antenna element is integrated into the radio unit – this significantly reduces cable losses. Thanks to the impressive quad-core CPU and 256 MB RAM, this device can handle the heaviest loads. It has a Gigabit Ethernet port, an SFP port and is 802.3af / at compliant – so you can power it with the Smart Switches!
[button text="Preise und Verfügbarkeit" link="https://www.varia-store.com/de/produkt/36777-lhg-xl-52-ac-mikrotik-rblhgg-5hpacd2hpnd-xl.html" style="info" size="normal" target="_blank" display="inline" icon="no"]
Don't let too great a distance limit you. Choose the LHG-XL-52-ac dual band backbone from MikroTik , a perfect solution for rural areas, farms and large parks!