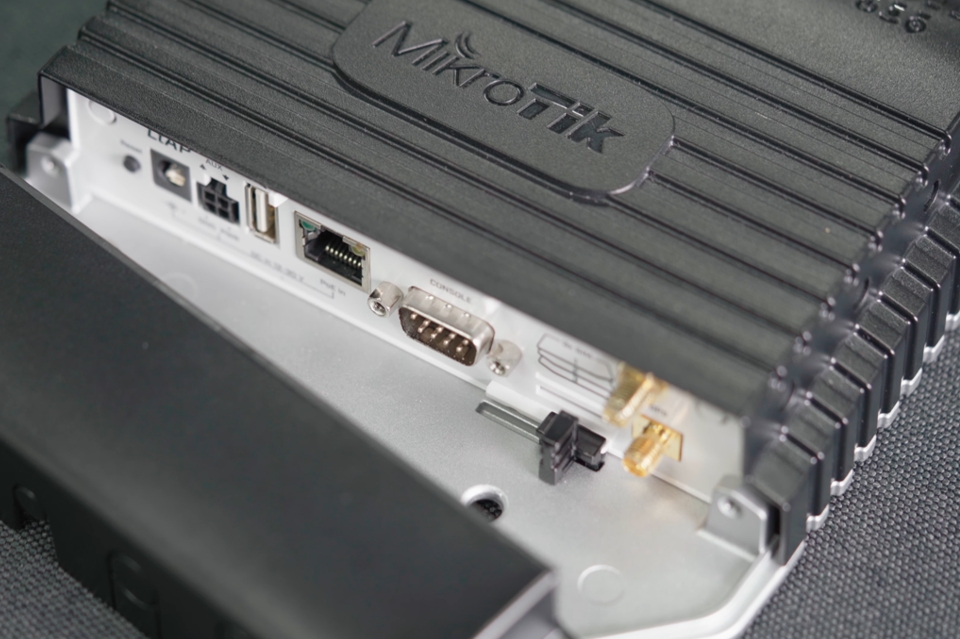 8. January 2021
MikroTik
MikroTik products for LoRa® like the LtAP LR8 LTE kit are now ready for use with "The Things Network" – the famous open source infrastructure that offers free LoRa® network coverage and countless apps for your needs.
With the help of "The Things Network" you can start the Internet of Things within a day.
To understand what this device can do, we have to talk about the "Internet of Things". Let's start with an example. Imagine a farmer who has cattle, an irrigation system for the crops and a warehouse for the goods. In everyday life he must:
Chase the animals;
Monitor grain stocks;
Control the irrigation system
For all of these tasks, the farmer can use inexpensive wireless sensors. By connecting to the LtAP, it can collect the real-time data, combine it with the vehicle's location information and send it to the cloud via high-speed LTE. Now all the information he needs to monitor and plan the growth of his farms is in one place. So easy and so practical.
LoRa (R) technology
The radio technology behind it is called LoRa (R) and stands for Long Range. It requires very little electricity. That's why LoRa (R) is the best way to build your Internet of Things solutions. LoRa (R) can be used for everything from smart homes to agriculture, supply chains, logistics to smart cities. Monitor parking lots, track utility services, measure environmental data, and more – the possibilities are endless.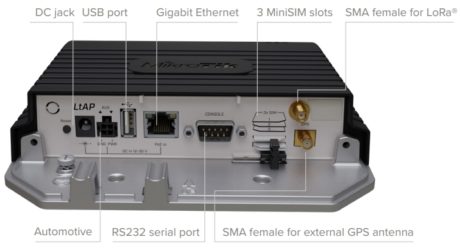 There is even a free server infrastructure that you can use – The Things Network, fully supported by the LtAP LR8 LTE kit. With a large community of enthusiasts and developers around the world, you will never be alone with your questions regarding the LoRa® network.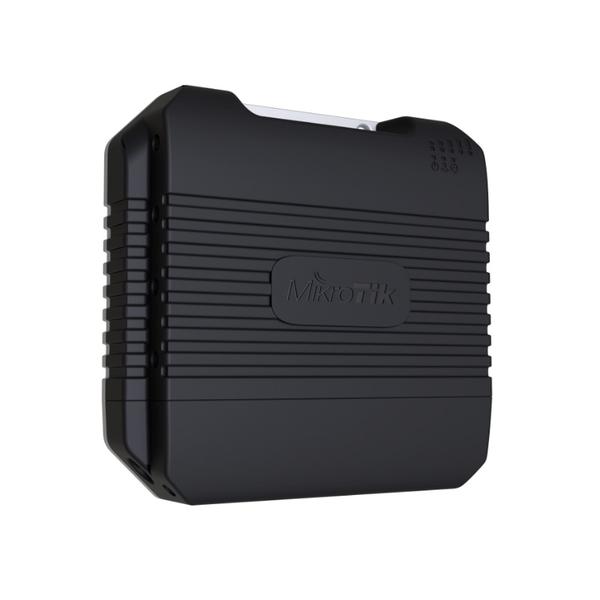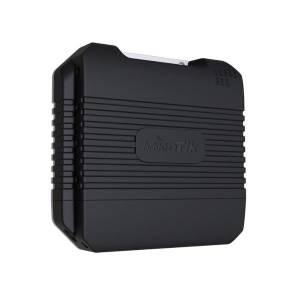 LtAP LR8 LTE kit:
A high-performance 2.4 GHz WLAN access point with a Gigabit Ethernet connection, integrated GPS and two internal LTE antennas is located in a high-performance housing. There are two miniPCIe slots. One is used for the LTE modem, the other is equipped with the Concentrator Gateway card for LoRa (R) technology.
There are three power options: DC jack, PoE in, and automotive. MikroTik even saw users running the LtAP on a 20,000 mAh power bank all day!
Product code: RBLtAP-2HnD & R11e-LTE & LR8
Architecture: MMIPS
CPU: MT7621A
CPU core count: 2
Number of CPU threads: 4
Dimensions: 170 x 162 x 40 mm
RouterOS license: 4
Operating system: RouterOS
RAM size: 128 MB
Memory size: 16 MB
Storage type: Flash
Tested ambient temperature: -40 ° C to 70 ° C
MTBF: Approximately 200,000 hours at 25 ° C
Power supply
PoE in: Passive PoE
PoE in input voltage: 12-30 V.
Number of DC inputs: 3 (vehicle, DC socket, PoE in)
Input voltage DC socket: 12-30 V.
Vehicle input voltage: 12-27 V.
Max. Power consumption: 24 W
Max. Power consumption without accessories: 9 W
Number of fans: Passive