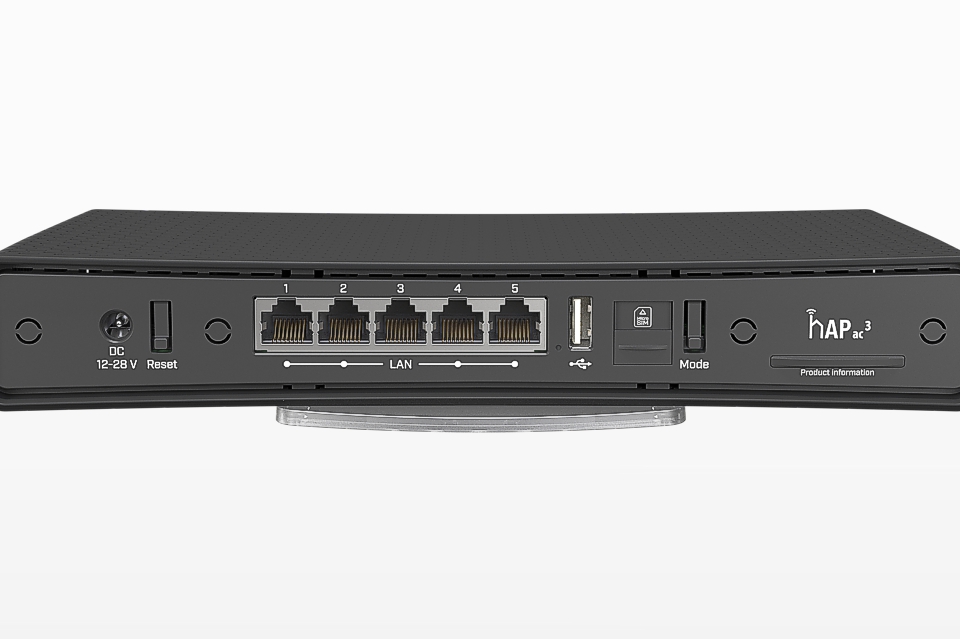 15. May 2020
MikroTik
Forget the endless hunt for the perfect router and endless scrolling through reviews and specifications! MikroTik offers an affordable home access point that covers all the features you may need for years to come.
That MikroTik hAP ac³ LTE6 kit contains the latest Cat. 6 LTE modem. It enables carrier aggregation so that you can use LTE connections at speeds of up to 300 Mbit / s. It works with multiple LTE bands at the same time. A big plus when there are a lot of LTE users in the area. Depending on the service provider, the internet speed may decrease after switching to Cat. 6 double.
[button text="Preis und Verfügbarkeit" link="https://www.varia-store.com/de/produkt/95873-hap-ac-lte6-kit-wireless-dual-band-router-mit-lte-support-und-5-gb.html" style="info" size="normal" target="_blank" display="inline" icon="no"]
With 5x Gigabit Ethernet ports, 256 MB RAM and quad-core CPU, the hAP ac³ LTE6 kit can satisfy even the largest and most demanding households. It has a USB port that allows you to add additional storage. The new housing enables the device to be mounted vertically or horizontally. A wall mount kit is also included.
Stop sharing the frequency with all your neighbors! A powerful dual-chain dual-band 2.4 / 5 GHz radio for simultaneous coverage solves most interference problems in crowded environments. This is a must see these days! For example, use the 2.4 GHz channel for older devices. You can use the 5 GHz channel for everything else as this frequency is less cluttered.
Specifications
Architecture: ARM 32-bit
CPU: IPQ-4019
Number of cores: 4
Nominal frequency: 716 MHz
Dimensions: 251 x 129 x 39 mm
License level: 4
Operating system: RouterOS
RAM size: 256 MB
Memory size: 16 MB
Storage type: Flash
Tested ambient temperature: -30 ° C to 60 ° C
Power supply
Number of DC inputs: 1x DC socket
Input voltage: 12-28V
Max. Energy consumption: 20 W
Max. Power consumption without accessories: 16 W