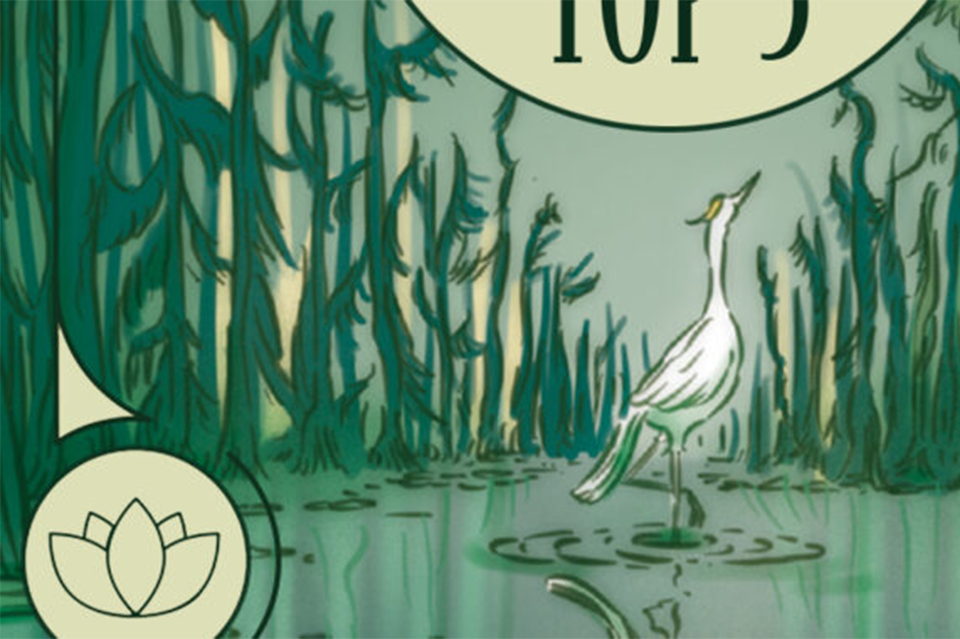 8. September 2023
HeidelBÄR Games
Evergreen has won the Graf Ludo 2023 this year!
We are all over the place! After the board game by Hjalmar Hach and with illustration by Wenyi Geng made it to the last three nominated games, it could now also win the coveted Spielgrafikreis.
Jury Statement:
The vision of the game is: we create a fertile evergreen world. True, the trees in it will not be as huge as the one on the strikingly designed box. But the size of the trees has an important role in the game.
How much shadow do they cast when the sun is high in summer, where does the shadow fall in winter? Each player has well-tempered color areas on the board that radiate warmth, heat, coolness or icy coldness. With delicate strokes Wenyi Geng shows a sensitive nature in its dependence on the sun.
At the same time, she manages to illustrate in a poetically detailed, yet relaxed and restrained manner. The game is guided by subtle symbols that strengthen the impression of fragility. In interaction with the haptically prompting material, the graphics support the idea of acting well-considered and carefully so that one's own planet can green.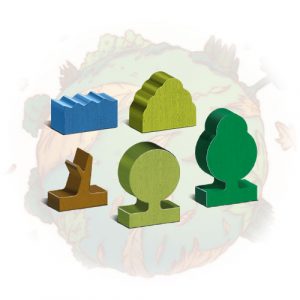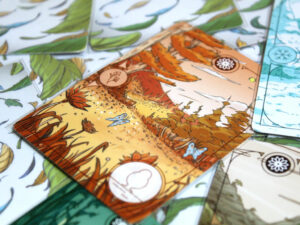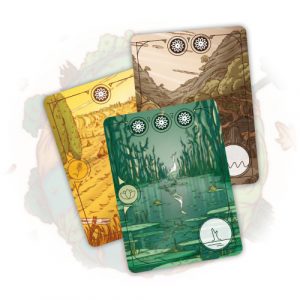 In Evergreen1-4 people compete to create the greenest planet. To achieve this, sprouts must be planted and trees allowed to grow. The game is played over four seasons and after each season there is a sun evaluation. You will check which trees and plants are touched by the sun. So be sure to grow the trees at the right moment, because every tree also casts a shadow.
EVERGREEN IS GREAT. FOR ME, THIS ALREADY STARTS WITH THE OPTICS. CLEAR GRAPHICS AND SIMPLE GAME BOARDS THAT COMPLEMENT WELL WITH THE BEAUTIFUL WOODEN ELEMENTS PROVIDE A BEAUTIFUL PRESENCE ON THE TABLE. I REALLY REALLY LIKE THIS. – PLAYSROLL.COM FEBRUARY 2023
The fertility of the biomes is also important for the subsequent scoring. Evergreen relies on an exciting darft mechanism. In each round, biomaps are revealed, and each person takes and uses one of them. The remaining card goes into the fertility display and at the end of the game determines the points you get per mature tree in that biome.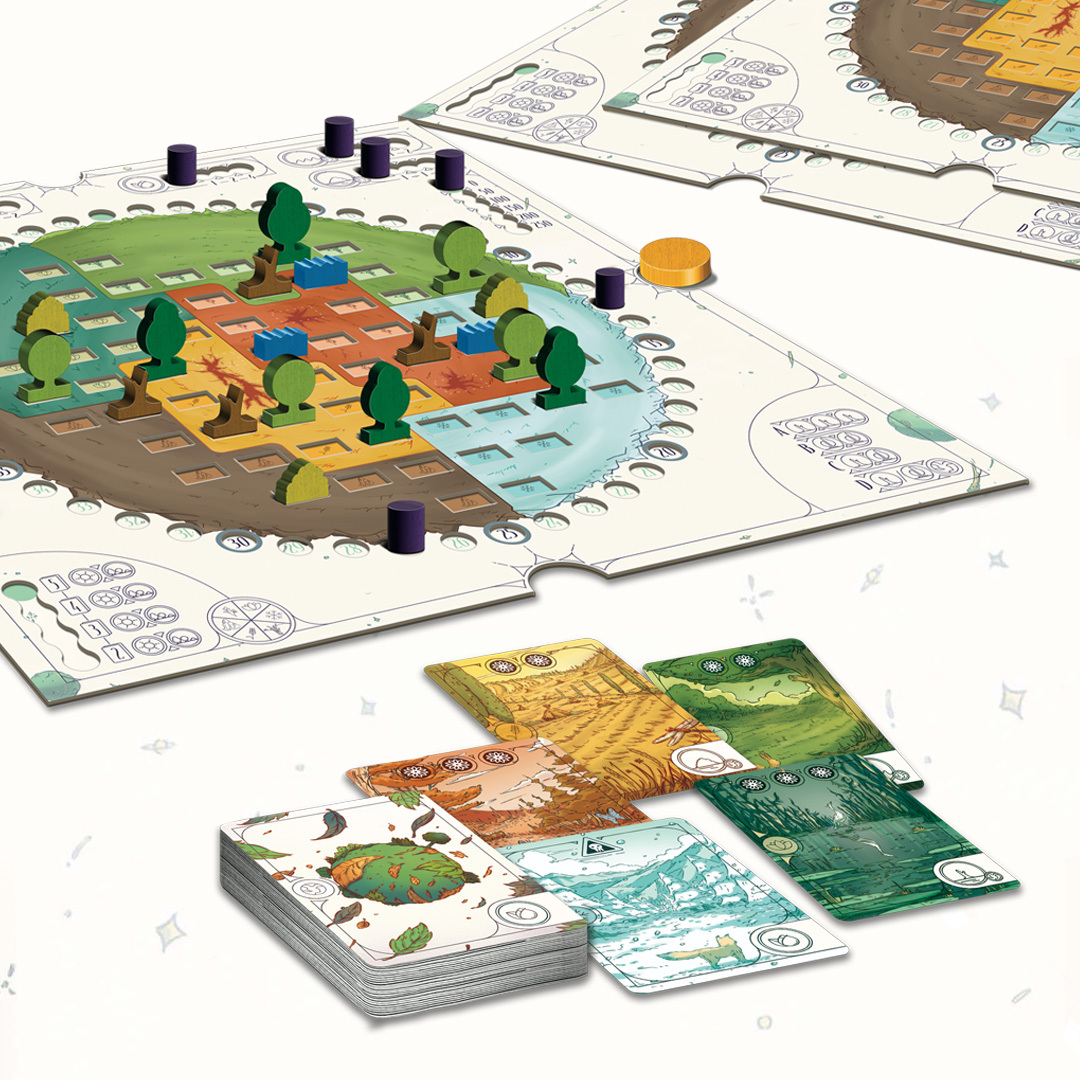 GRAF LUDO
Since 2009, the game graphics prize GRAF LUDO has been awarded by the Leipzig trade fair modell-hobby-spiel for the most beautiful game graphics. Since an appealing and exciting design as well as great game concepts and ideas contribute to the joy of playing, the GRAF LUDO honors exactly this creative work. Attention should be drawn to the artistic elements and the illustrators responsible for them. Last year the card game Hungry Monkey had already made it onto the nomination list.
Martin Buhl-Wagner, Managing Director of Leipziger Messe, explains the purpose of the award: "A fascinating illustration enriches every game, draws players deeper into the world and increases their desire to want to play the game again quickly. To award games that do this particularly well with the GRAF LUDO means an appreciation for the work of the graphic designers and is at the same time an incentive for the further development of the cultural asset of games. The fact that the winners adorn themselves with the GRAF LUDO seal shows the importance of the award in the industry."
Evergreen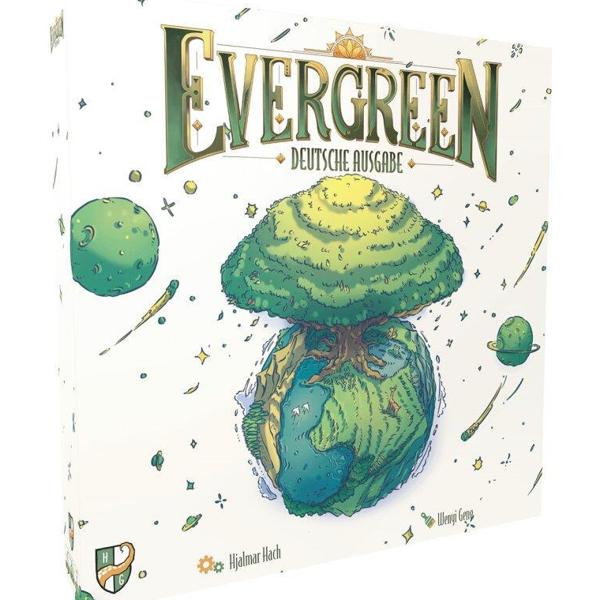 Content:
4 planetary tables
200 figures from wood
4 wooden sun markers
36 wooden game pieces
1 Start marker
42 Biomaps
1 Rulebook