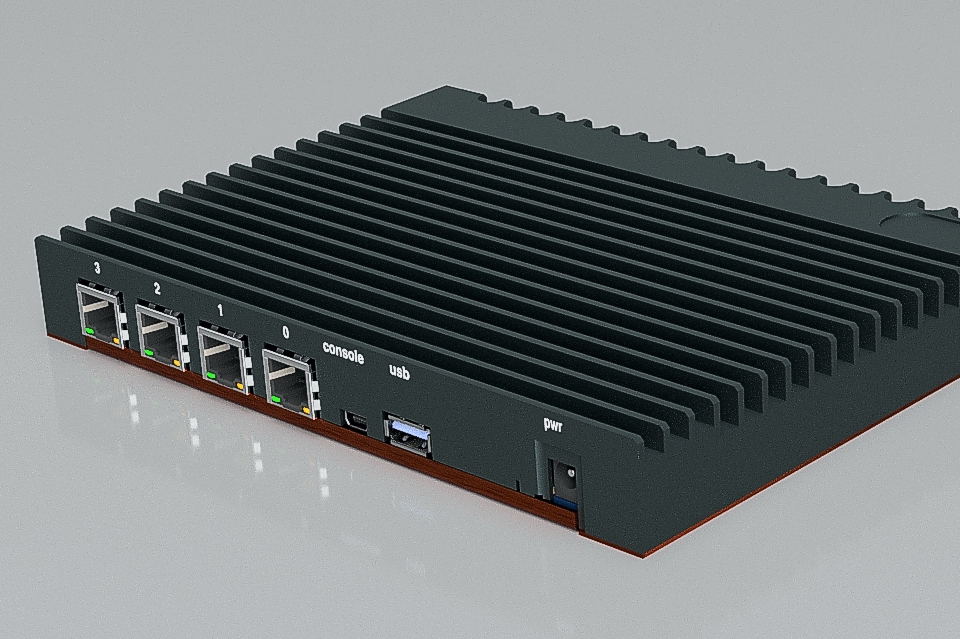 9. June 2021
OPNsense / VARIA
DEC690 – OPNsense® Desktop Security Appliance – This embedded appliance offers gigabit performance, but makes no noise. The specially developed cooling profile enables cool operation even under maximum stress.
A great performer with SOC performance from the AMD G-series in a very small fanless case. The DEC690 model contains 8 GB DDR3 RAM, 256 GB Solid State Flash. It can process up to 3300 Mbit / s firewall and 600 Mbit / s IPSec throughput.
The turnkey open source solution for your company.
OPNsense (R) is a free, open source distribution of FreeBSD 11.1 that is tailored for use as a firewall and router. It has a long list of features, including high-end features like inline intrusion prevention. The robust firmware upgrade mechanism ensures quick and reliable upgrades and enables rapid response to emerging threats.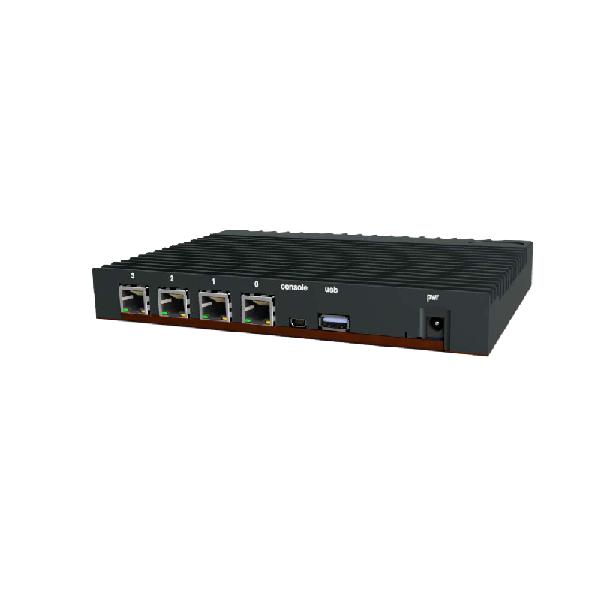 DEC690 – OPNsense® Desktop Security Appliance, 256 GB, 8 GB RAM:
Hardware specifications:

Typical applications: firewall / routing & VPN, IDPS & web proxy
GbE RJ45 ports (10/100/1000 Mbit / s): 4
USB ports: 1
Console port: 1
Internal storage: 256 GB solid state flash
Memory: 8 GB DDR3
CPU cores: 4 (max.frequency 1.6 GHz)
Virtual interfaces (802.1q VLANs): 4093

System performance:

Firewall throughput: 3300 Mbit / s; Packets per second: 250 kpps; Port-to-port throughput: 941 Mbit / s; Port-to-port packets per second: 78 Kpps
Concurrent Sessions: 7,000,000
Connections per second: 35,000
Firewall Latency (Average): 200us; Guidelines (maximum recommended): 10,000
IPSec VPN throughput (AES256GCM16): 600 Mbit / s; Packets per second (AES256GCM16): 50 Kpps
Threat Prevention Throughput Packets Per Second: 29 Kpps; Throughput: ~ 327 Mbit / s
High availability with status synchronization: Requires two

Software:

Pre-installed software: OPNsense®
License: Open Source + 1 year free Business Edition

Dimensions:

Height x width x length (mm): 27 x 200 x 146
Height x Width x Length (inches): 1.067 x 7.87 x 5.75
Form factor: desktop (optional wall mount)
Weight (device only): 1.0 kg
Weight (device + power supply / power cord): 1.3 kg