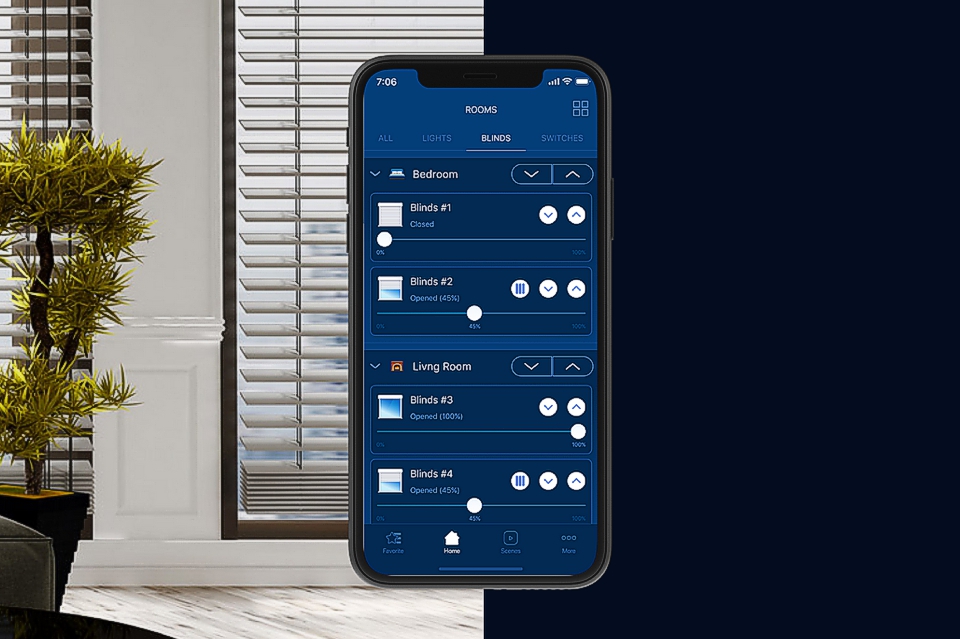 9. April 2021
VARIA
Z-Wave Smart home refers to technical processes and systems in living spaces and houses. They increase the quality of life and quality of life and stand for safety, efficient use of energy on the basis of networked and remotely controllable devices and installations, as well as processes that can be automated.
How does Z-Wave / Smart Home work?
network
All communication is encrypted and must be confirmed by the recipient. Each device can forward a message for other devices to the destination (mesh network). Z-Wave uses standardized frequencies. This standard is managed by the ITU-T under the number G.9959.
Battery
Z-Wave can be used for mains operation as well as for battery-operated devices. Devices such as temperature sensors, motion sensors, humidity sensors, shock sensors, door contacts, remote controls and wall controllers are mostly battery-operated. Other devices for blind control, lighting control, heating and control centers (gateways) are operated directly on the power grid.
868 MHz
Z-Wave uses the 868 MHz frequency band, which is reserved for home control applications. Other technologies such as WLAN or ZigBee use the heavily overloaded 2.4 GHz and 5 GHz band instead.
An overview of some smart home devices
FIBEFGBS-222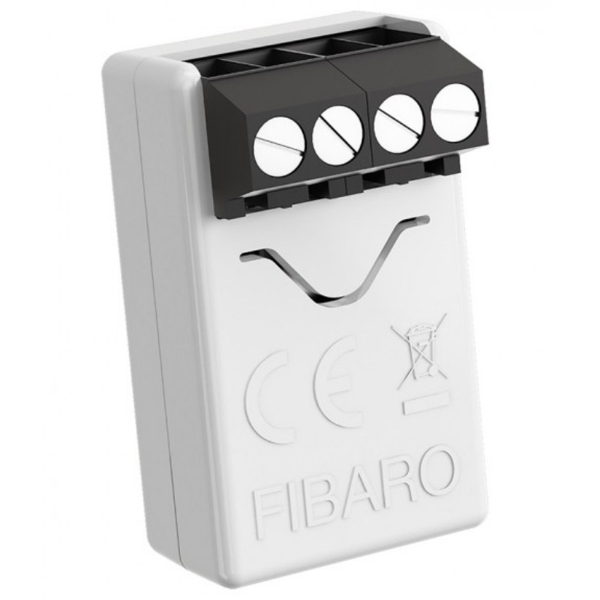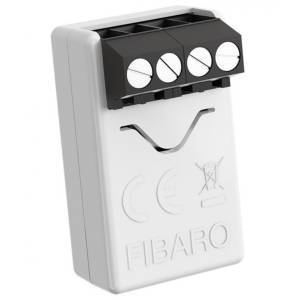 Smart Implant:
Are you looking for a real all-rounder? Then you have found exactly the right device in the FIBARO Smart Implant.
Whether to control your garage door or the heating system, as an intelligent addition to your alarm system or simply to make every device smart in your home. The FIBARO Smart Implant can also be connected to sensors in the garden so that the Smart Home does not end at the front door.
properties
Device control
Connection of 2x 2-wire analog sensors, 2x 3-wire analog sensors, 2x binary sensors
Connection of up to 6x digital temperature sensors Dallas DS18B20 or 1x temperature and humidity sensor DHT-22
2x potential-free outputs
2x 0-10V or digital inputs, 1x serial 1-wire input
Power supply: 9-30V DC +/- 10%
Output voltage: 30V DC / 20V AC +/- 5%
Radio technology: Z-Wave
ZMEEUZB1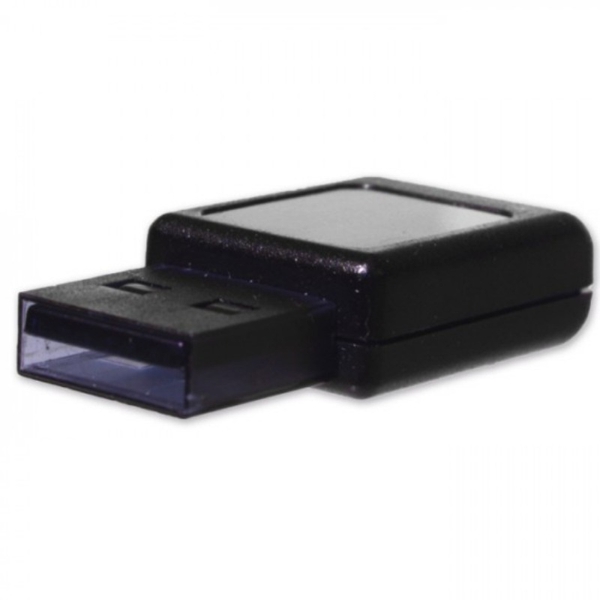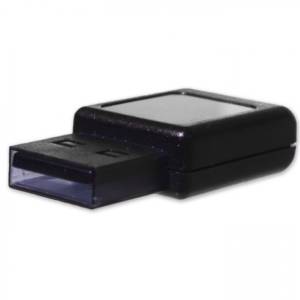 UZB Smart Home Stick:
The Z-Wave.Me UZB Smart Home Stick can be connected to a PC, notebook, barebone, Raspberry Pi or a similar platform and builds a Z-Wave network via its integrated antenna. The PC thus becomes a Z-Wave Smart Home control center.
In order to be able to use the USB stick, a third-party controller software is required that is compatible with the Sigma Designs Serial API. With the controller software and the USB stick, the PC or other platforms can be used as static Z-Wave controllers. So you can control Z-Wave devices from different manufacturers.
properties
USB stick turns PC, notebook etc. into a Z-Wave control center
Manages up to 232 Z-Wave devices
Works with all certified Z-Wave devices, regardless of manufacturer and age
Universally usable with various Z-Wave software solutions
Radio technology: Z-Wave Plus
DECO M4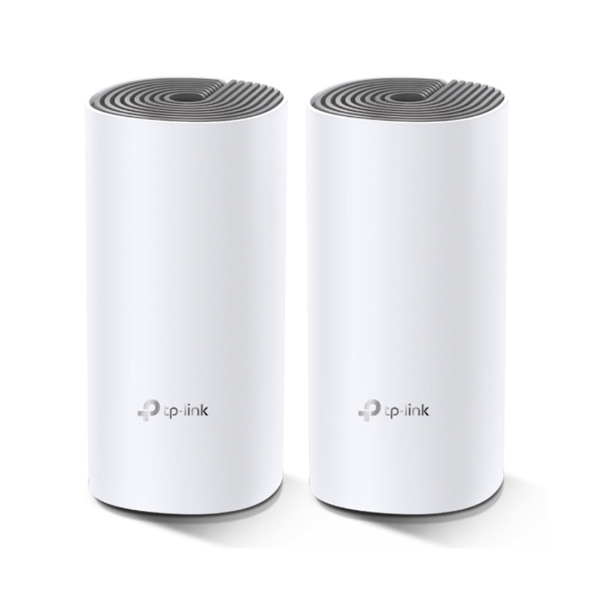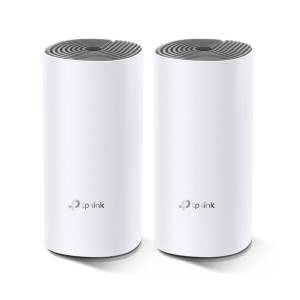 Smart Home Mesh WiFi System (2-Pack):
The Deco M4 is the easiest way to ensure a strong WiFi signal in every corner of your house up to 2800 square meters (2-pack).
Wireless connections and optional Ethernet backhaul link Deco units together for even faster network speeds and truly seamless coverage. Would you like more coverage? Just add another deco unit.
What can Deco do?
Create a roaming mesh network
Two internal dual-band antennas for the 2.4 and 5 GHz band
Can work like a router, access point or range extender
MCVEVERA_PLUS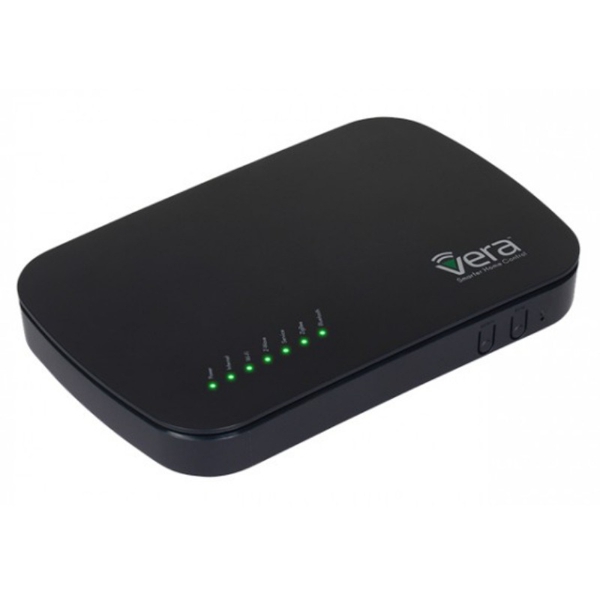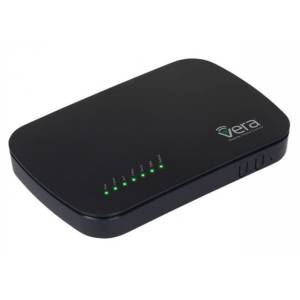 PLUS Smart Home Gateway:
VeraPlus is a versatile smart home gateway that organizes your networked home, automates Z-Wave devices with each other and enables control via remote control, smartphone, tablet and PC.
A total of more than 200 devices can be integrated into the Vera network. Therefore, the gateway is also very suitable for extensive installations. This is made possible by a fast processor (MIPS1004Kc, single core, 880 MHz) with a large main memory (DDR3: 256 MB).
properties
Versatile smart home gateway
Compact design
Fast processor
Remote access
Radio technology: Z-Wave, WLAN, Bluetooth