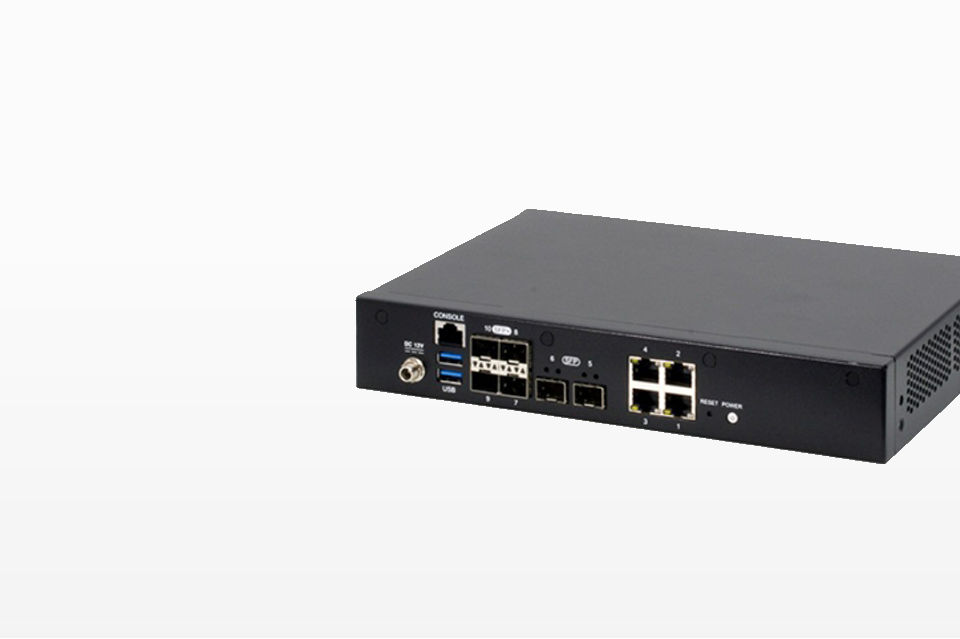 22. September 2022
Aaeon
As a flexiWAN hardware partner, AAEON is committed to designing its white box solutions so that enterprises can take full advantage of the flexible networking framework that flexiWAN offers.
To that end, AAEON is specifically designing hardware that optimizes connectivity with 4G, 5G and Wi-Fi module support alongside powerful Intel processors that support a broader range of third-party networking applications.
These products include the flexiWAN-certified FWS-2280 and FWS-2365 desktop network appliances.

The FWS-2365 desktop network appliance is a white box solution with a range of powerful features for applications such as uCPE and SD-WAN. The system supports 5G connectivity and up to four SFP + Fiber 10 Gbps ports as well as a range of powerful tools and functions to accelerate the delivery of SD security, QoS and other SDN / NFV applications.
The white box solution is powered by Intel(R) Atom(TM) C3000 processors (formerly Denverton), which support processors with four to sixteen cores, providing the performance for more features. With the Intel processors, the system supports important tools for performance acceleration such as Intel QAT, SR-IOV, AES-NI, virtualization technology and DPDK. The FWS-2365 also supports TPM and Secure Boot to maximize data and system security.
The FWS-2365 is designed for faster network speeds and higher throughput with up to four SFP+ Fiber 10 Gbps ports and up to six copper Gigabit LAN ports, two of which can be upgraded to SFP. It supports LAN bypass functionality to ensure uninterrupted connectivity and continuous service.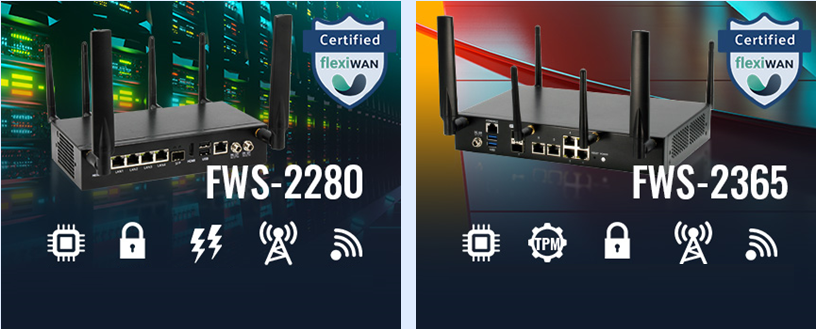 The FWS-2365 supports up to three wireless expansion cards and six antennas using a combination of cards including Wi-Fi, 4G and 5G cellular communications. This enables greater support for IoT-connected devices and takes advantage of 5G to enable more flexible network structures.
The white box solution is easy to set up and configure for a range of NFV functions such as firewall and router, as well as VPN. The FWS-2365 also supports Zero Touch Provision (ZTP) to make provisioning, setup and network authorization even easier for Communication Service Providers (CSP). The system also supports a remote console connection for more flexible system management and monitoring.
The FWS-2280 is a great platform for a range of network deployments, including Work From Home with VPN and firewall technology, as well as a uCPE white box platform for secure SD-WAN networks.