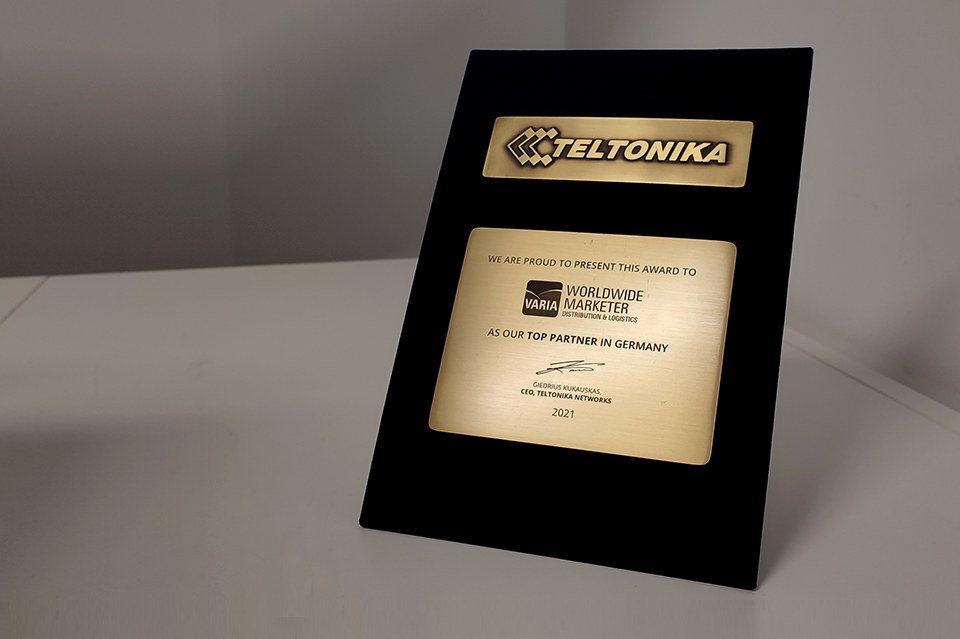 1. April 2022
Teltonika
We are proud to announce that we have been recognized by Teltonika Networks as a top partner in Germany.
Because we are an excellent distributor with a worldwide dealer network.
We also stand for fair trade and also offer a wide range of services.
Our excellent performance in this area is not only valued by our customers, but above all by our partners.
Appreciating Teltonika with a beautiful award.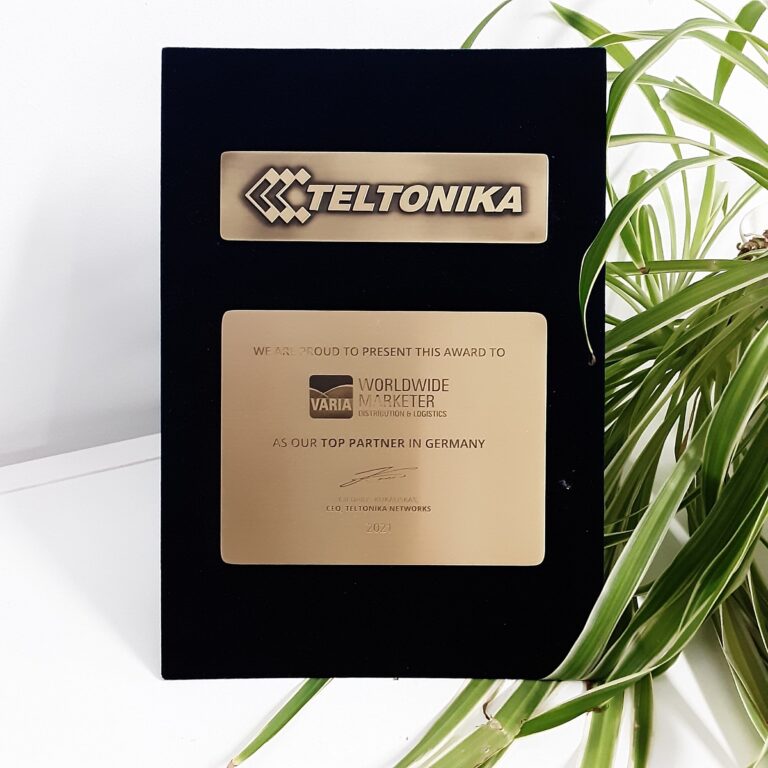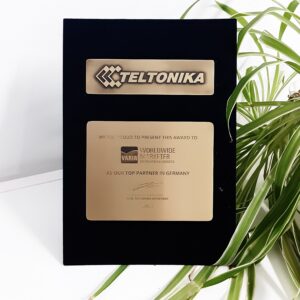 Teltonika Networks is a fast growing technology company that manufactures professional network connectivity devices for international markets.
You have many years of experience. They also research and develop industrial network devices for IoT and M2M communication.
This creates a product portfolio for the most complex areas of Industry 4.0, Smart City and Green Energy.
Teltonika Networks controls every phase of the product development cycle.
So that you can react quickly and flexibly to market requirements and changes.
In addition, reliability, safety and user-friendliness are guaranteed at the same time.
As a part of Teltonika IoT Group, all products are manufactured and assembled in a modern factory in Lithuania, which guarantees the highest quality standards.
Product overview of our partner