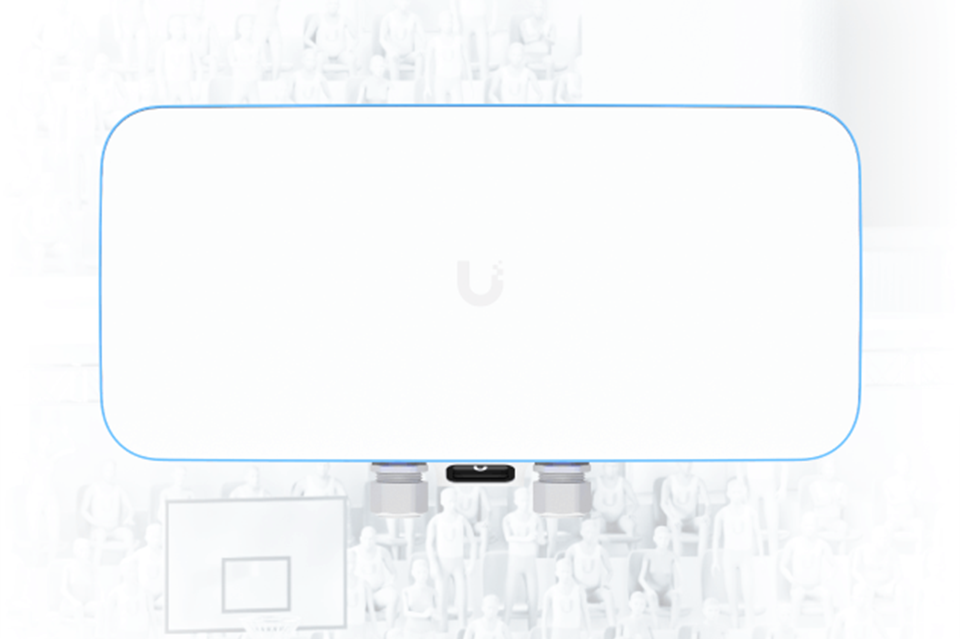 27. July 2023
Ubiquiti
Why should I get UniFi APs?
Ubiquiti UniFi is a state-of-the-art solution allowing you to effortlessly manage 100 Access Points in the same way you manage an individual Access Points. They offer enterprise quality hardware performance in a variety of elegantly designed form factors for a wide range of applications in any professional environment.
Pair with a UniFi Gateway Console for a full-featured UniFi Network including enhanced network security and traffic analytics, built-in VPN access, and powerfully intuitive Policy-Based Routing (PBR).
How do I set up and configure my AP?
Make sure your UniFi is set up and running.
Turn on* your UniFi Access Points and make sure it has connectivity to your UniFi Console**.
Open your UniFi Mobile App (iOS/Android) or navigate to your UniFi Web Portal.
Click/tap to adopt when your device pops up.
*Access Points are powered on when connected to a UniFi PoE Switch or AC power supply using a PoE Adapter.
**A UniFi Gateway Console is recommended for the most seamless setup experience.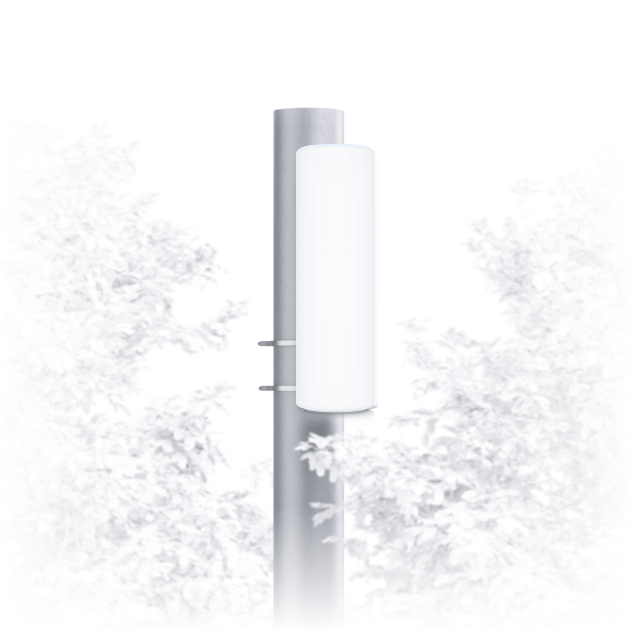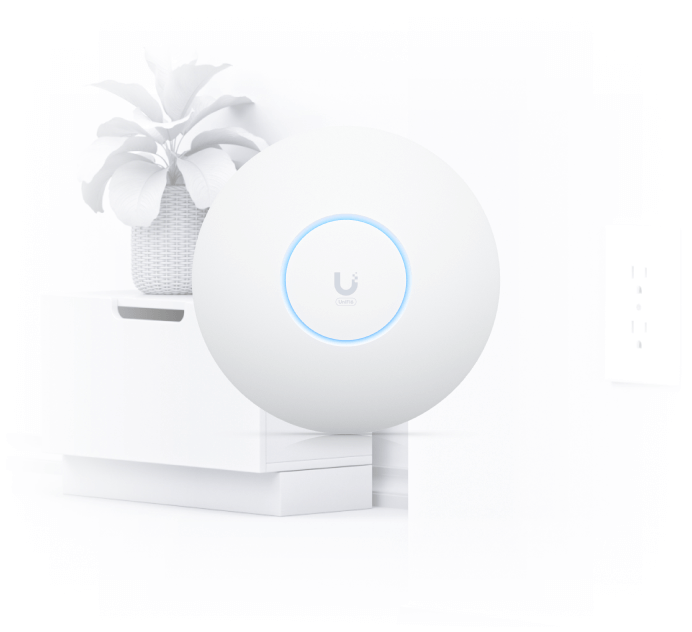 Which AP is Right For Me?
We have a versatile lineup of APs for use anywhere.
Flagship: High-performance ceiling mounted access points.
In-Wall: Plug directly into a wall outlet for meshed connectivity*, or transform an ethernet drop into a wireless Access Point.
Outdoor: Versatile weatherproof Access Points that can be mounted to poles outside, or conveniently placed on a surface indoors.
Mega Capacity: Great for stadiums or amphitheaters with a high quantity of connected devices.
Building Bridge: Serves as a network bridge without a wire.
*Wireless meshing requires a UniFi Console and is not available for Standalone Access Point setups.
How many APs do I need?
Most UniFi Access Points are capable of covering 1000-2000 ft2 (95-185m2). Given that walls and other obstacles may degrade signal, we generally recommend having at least one Access Point per 1000ft2 to maximize performance and connectivity.
Our WiFiman Mobile App (iOS/Android) is an excellent utility for optimizing your UniFi Access Point deployment. It demonstrates incredible utilities including WiFi speed tests, signal mapping, and even measures latency and throughput. We also recommend our UniFi Design Center for enterprise environments thanks to the unique ability to draw or upload floor plans and obtain WiFi coverage information.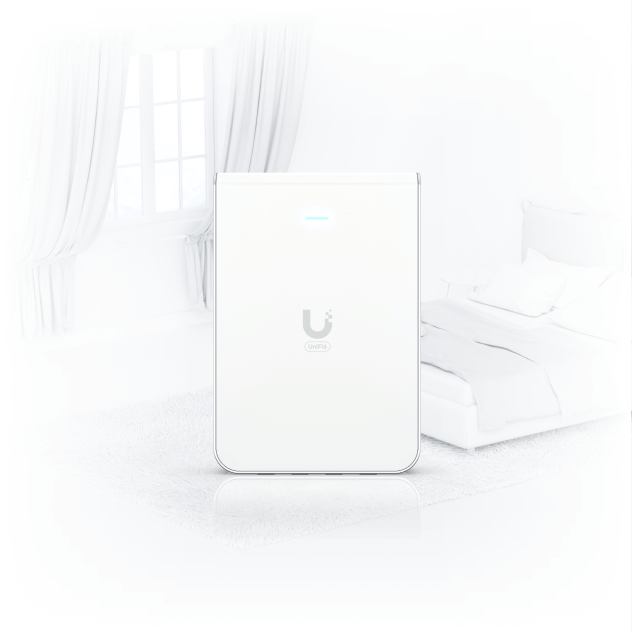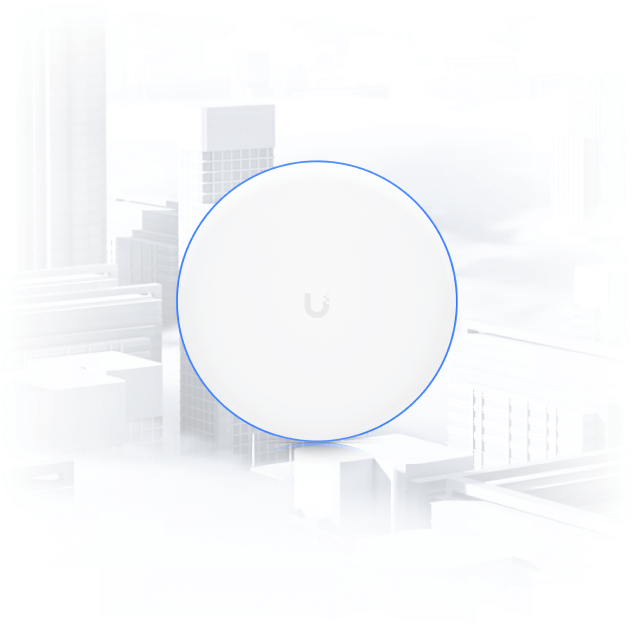 How do I power my APs?
Most APs require Power-over-Ethernet (PoE) which can be provided with a UniFi PoE Adapter or UniFi PoE Switch. Make sure to check the device's store page when determining which PoE Mode is required. Other Access Points such as the BeaconHD and U6 Extender can be plugged directly into an AC outlet.
Can I wirelessly mesh my APs together?
Yes, all UniFi Access Points automatically form a mesh network, broadcasting the same WiFi so you can maintain connectivity while roaming between your access points.
Our Access Points also support wireless meshing to one another so you can eliminate dead zones without the need to run additional cabling. Simply plug your Access Point into an AC power outlet* within range of a nearby access point to enable setup.
Note that meshing is not available for Standalone Access Points (without UniFi).
*UniFi PoE Adapters are recommended.