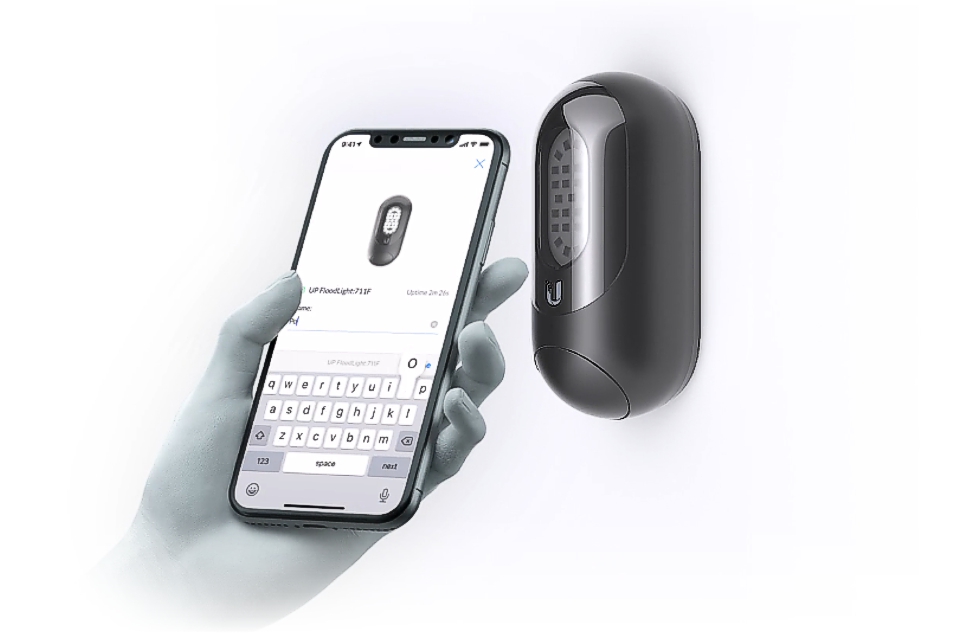 8. September 2021
Ubiquiti / VARIA
Even Ubiquiti has new products ready for us in September. We are introducing the first part of it to you today.
UP-FLOODLIGHT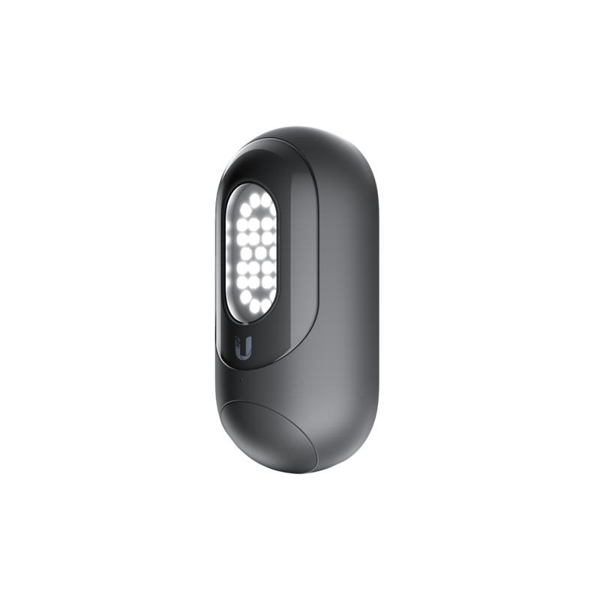 UP-FLOODLIGHT – intelligent floodlight:
Smart managed floodlights with integrated motion detection and light sensor. Housed in a compact, slim design for flat mounting. Easy setup and configuration of the UP-FloodLight with the UniFi Protect app.
Mechanical properties
Dimensions: 135 x 65 x 50 mm (5.31 x 2.56 x 1.97 ")
Weight: Without bracket: 216 g (7.62 oz.); With flat wall bracket: 236 g (8.32 oz.); With angle bracket: 273 g (9.63 oz.)
Housing materials: plastic, metal
Mounting Materials: Flat Wall Mount: Plastic; Angle bracket: plastic
Protection class: IPX5
hardware
Processor: 24 Kc MIPS processor at 650 MHz
Memory information: 64 MB DDR2
Management interface: UniFi Protect
Network interface: 10/100 Mbit / s RJ45 Ethernet port
Max. Power consumption: 10.5 W.
Energy method: 802.3af PoE
Power supply: 802.3af PoE, 48 V DC, 0.22 A max.
ESD / EMP protection: air: ± 8 kV; Contact: ± 8 kV
Button: Factory reset
RF: Bluetooth 4.0
LEDs: R / S / W
Operating temperature: -10 ° C to 45 ° C (14 ° F to 113 ° F)
Operating humidity: 20 to 80% non-condensing
Certifications: FCC, IC, CE
UVC-G4-DOORBELL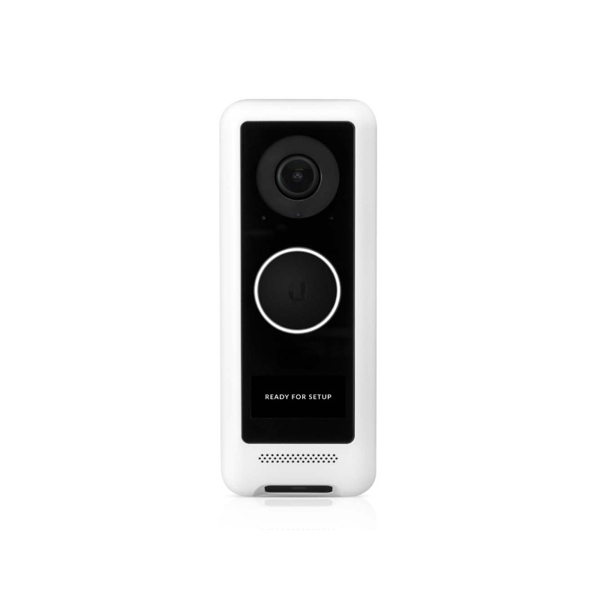 HD streaming doorbell camera with integrated display:
The UniFi Protect G4 DoorBell is a Wi-Fi video doorbell with an integrated display and bi-directional real-time audio communication.
The camera has a high quality 5 MP sensor with improved night vision. Image streams can be displayed in up to 1600 x 1200 (2 MP) HD with 30 FPS. The UniFi Protect G4-DoorBell contains a PIR sensor for instant motion detection warnings. The integration with UniFi Protect offers a user-friendly interface.
properties
1600×1200 (2 MP) HD stream with night vision
Integrated entrance lighting
Real-time two-way audio with echo cancellation
Built-in display
Dual band 802.11ac Wi-Fi
PIR motion detection sensor
Weather resistant
UniFi Protect integration
UVC-G4-DB-COVER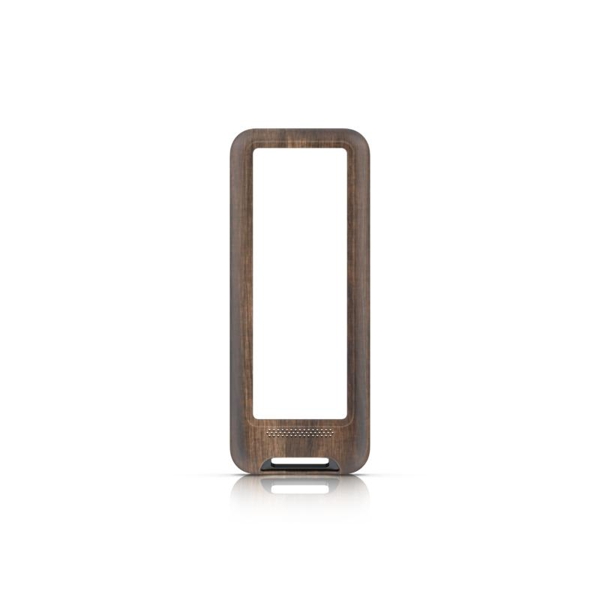 UVC-G4-DB-COVER – different colors:
With the UniFi Protect G4 Doorbell Skin Cover, the G4 Doorbell can be seamlessly integrated into the background of your choice.
6 different cover colors are available: silver , black , brick , Textile , concrete and wood
Technical specifications
Dimensions: Cover: 121 x 49 x 24 mm (4.75 x 1.94 x 0.96 "); Cover with wedge mount: 121 x 49 x 24 mm (4.75 x 1.94 x 0.96")
Weight: Cover: 12 g (0.42 oz); Wedge Mount Cover: 7 g (0.25 oz)
Housing materials: polycarbonate