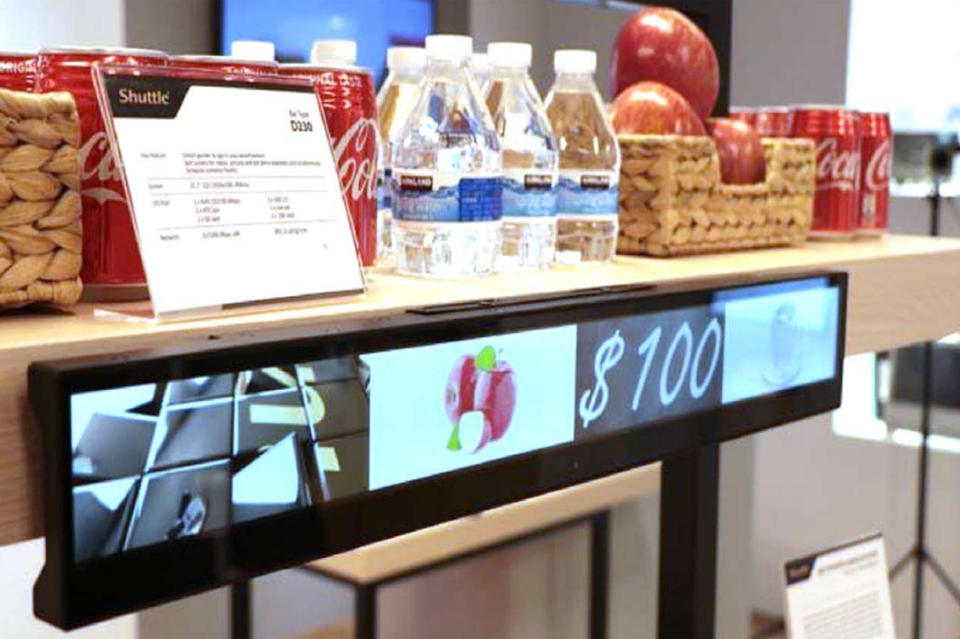 19. October 2022
Shuttle
The Shuttle D230 is a slim digital signage display with a powerful integrated ARM/Android-based computing engine.
Thanks to its unique form factor, it is perfectly suitable for shelf-edge advertising in retail. All content can be transferred via LAN or Wi-F. A mobile app for smartphones and tablets makes configuration and content management very easy.
The 23.1″ screen can be split in 1-4 same-sized segments, and the integrated camera allows marketers to tailor targeted biometric ads aligned with gender and age.
STANDALONE AND SERVER VERSION
For an even more precise targeting, the D230 signage is also available as a server-based solution that can perform an analysis of customer behaviour (hot spot detection, Target Audience Analysis etc.) via network.
Special Features of the Server Version
The user pushes or edits the content on the Linux Server and the D230 signage checks the server for new content automatically. The D230 allows multiple combinations of trigger conditions to perform gender/age recognition for different advertising targets. You can also analyse how often the advertising was watched and by which customer group. The user management allows the admin to define the permissions of a role or group accounts.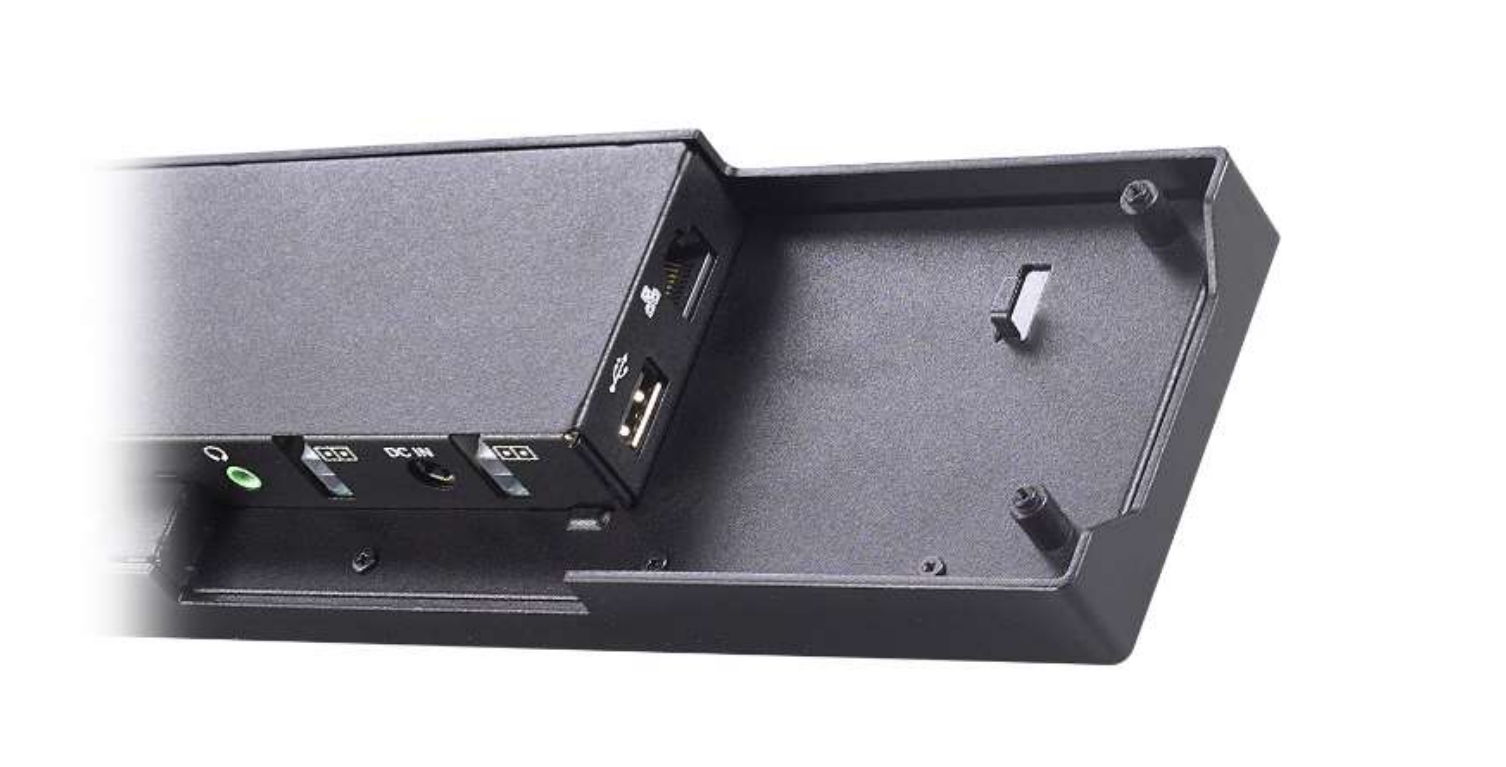 Pre-installed Player Software
The pre-installed D230 player software supports three display orientations. The screen can be divided in up to four independent divisions. Each division can show a series of up to 10 media contents (scrolling text, pictures or videos) in a specified order.
Note: Scrolling text is only supported in landscape mode.
Integrated Camera and Biometric Technology detect gender and age of viewers to play dedicated advertisement The pre-installed software and the built-in high-resolution camera enables visual recognition for marketing purposes.
Facial recognition technology determines the demographic metrics of passers-by (e.g. shoppers). It offers personalised marketing based on metrics such as gender and age.
Note: The user can also install an external camera via USB 2.0 port, if another position with different viewing angles is preferred.
Content Management by Web Browser (Server Version)
If the D230 signage runs on the Server Software Version, then you can also use a common Web Browser for Configuration and Content Management via Internet from any location. This requires another Server PC (or Virtual Machine) with Linux OS.
The Web User Interface is very user-friendly and allows pictures, videos and text marquee to be combined to various projects according to the advertising goals. First of all, the mobile app is required for the network connection of each D230 device to be set up.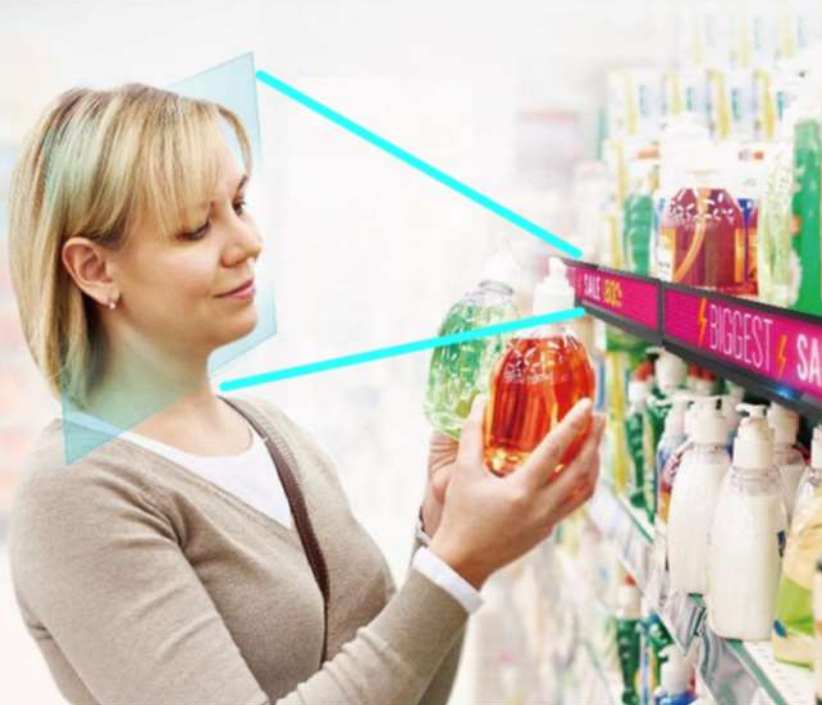 Concatenation
Use the optional PD230 accessory kit to concatenate two D230 devices. This kit includes an ATX power cable, two metal brackets and 4 screws. If the brackets are not used, the max. distance permitted between two D230 devices is 40 mm. Using only one power adapter means a maximum of five D230 signage devices can be powered.
Integrated WLAN and optional 4G/LTE
Device and content management allows updating a bunch of devices in no time. The mobile data option allows independent communication at locations where Wi-Fi or a local internet connection is not available. The D230 incorporates an M.2-3042 Key B slot for the LTE module, a slot for a nano SIM card and two pre-installed LTE antennas.
Note: An LTE module and a nano SIM card are not included. The LTE option is only applicable with the D230 server version. The Quectel EM06-J/A/E LTE module is verified by Shuttle.
Digital Signage-Display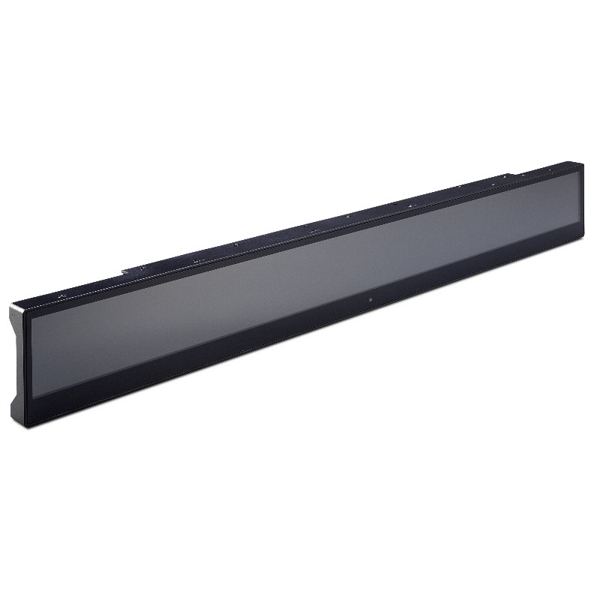 Passive cooling, no fan noise at all
Perfect to be used in noise-sensitive environments
Fanless, dust-free and thus virtually maintenance-free
Robust industrial PC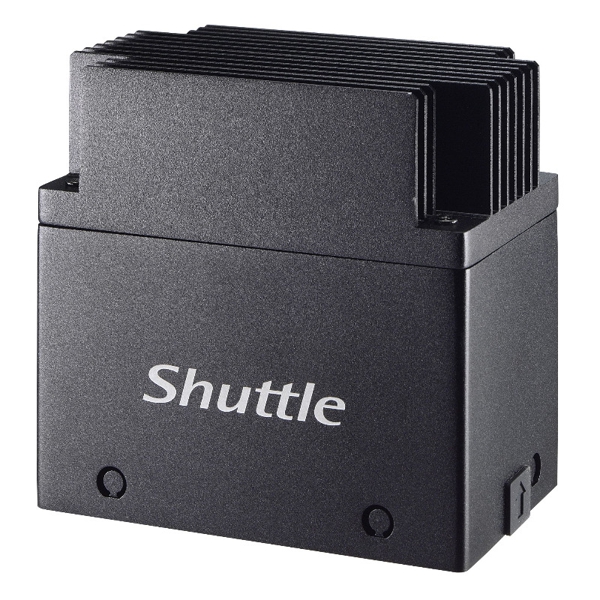 The Edge EN01J3 is a fanless IPC in a robust 450 ml metal chassis and intended for DIN-Rail or VESA mounting. It is flexible in use and designed for maintenance-free 24/7 operation at ambient temperatures of up to 50°C.
Inside there is a CPU board with an Intel "Apollo Lake" processor and a carrier board with several I/O ports and a card reader. Optional features comprise a second LAN port with PoE function, LTE/WLAN function and video capturing via HDMI. This product is targeted at professional applications such as edge computing (IoT gateway), automation, digital signage, control, data logging and video surveillance.