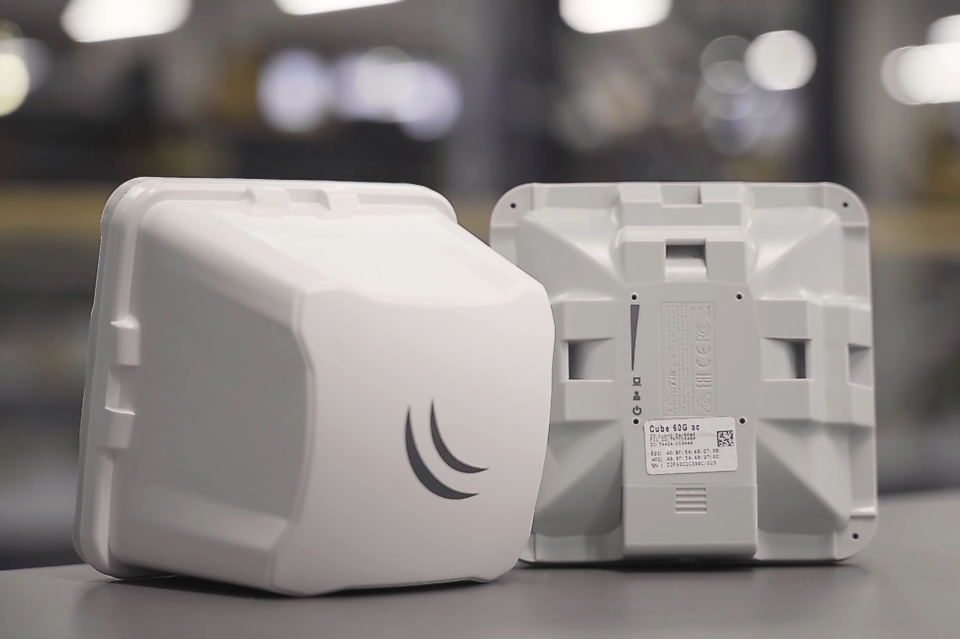 16. February 2021
MikroTik
If you manage networks in a large, busy area (like a park or a stadium), you have likely encountered all sorts of problems – whether it's massive interference, signal loss in bad weather, or the like.
What if we told you that a single device can solve all of these problems? The new MikroTik Cube 60G ac is a simple solution you've been looking for!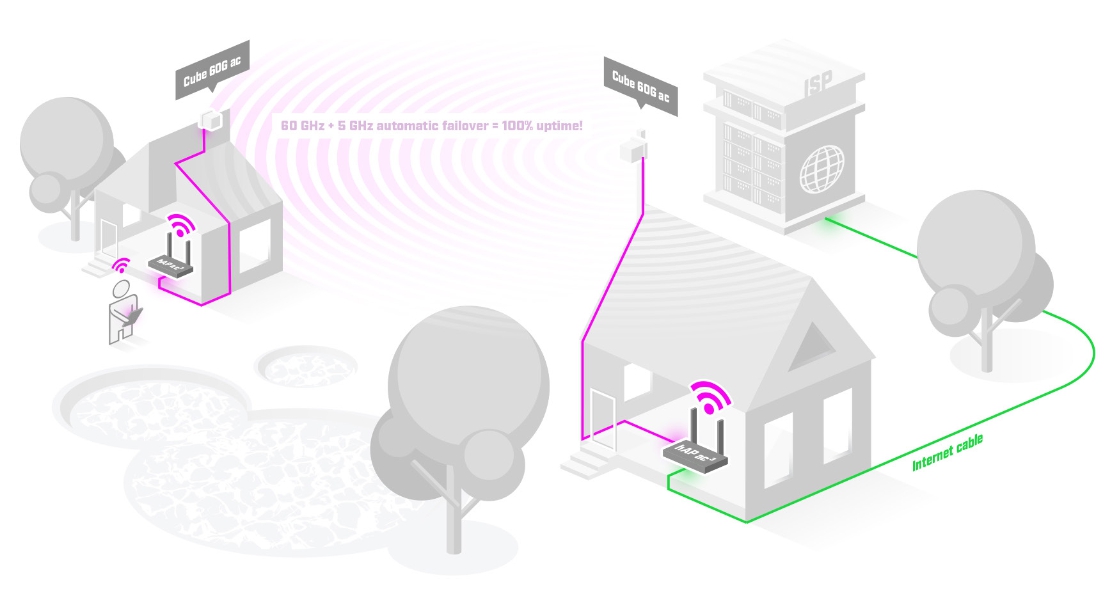 Of the Cube 60G ac can easily cover a distance of 800 meters and reach a speed similar to that of a cable. The 60 GHz frequency is not affected by the crowded radio spectrum and offers high speed and capacity. However, traditional 60 GHz devices can only have limited connectivity in bad weather.
But not the Cube 60G ac! It has an automatic 5 GHz backup connection so you don't have to worry about downtime. The Cube form factor was designed with function and durability in mind. And it attracts less unwanted attention because of its size and shape.
FMC001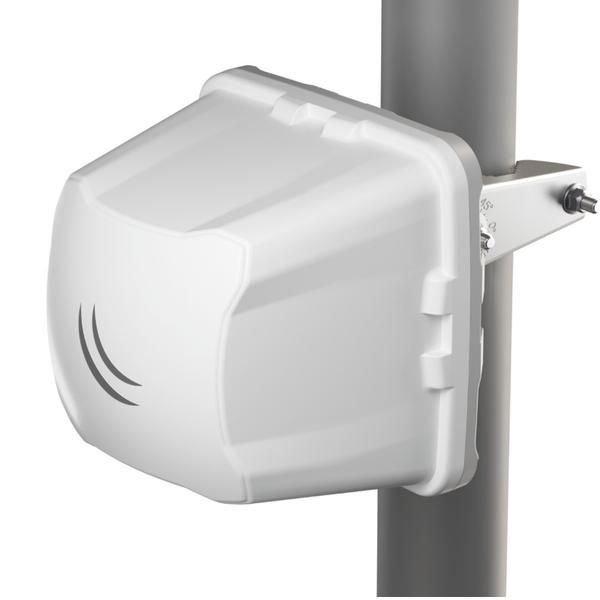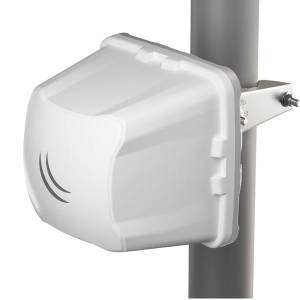 CubeG-5ac60ad – Cube 60G ac for use as CPE in PtMP setups:
Product code: CubeG-5ac60ad
Architecture: ARM 32-bit
CPU: IPQ-4019
Number of CPU cores: 4
Nominal CPU frequency: 716 MHz
Dimensions: 130 x 130 x 132 mm
RouterOS license: 3
Operating system: RouterOS
RAM size: 256 MB
Memory size: 16 MB
Storage type: Flash
Tested ambient temperature: -40 ° C to 70 ° C
MTBF: Approximately 200,000 hours at 25 ° C
Power supply
PoE-in: 802.3af / at
PoE-in input voltage: 12-57 V.
Number of DC inputs: 1 (PoE-in)
Max. Power consumption: 9 W
Max. Power consumption without accessories: 9 W
Number of fans: Passive
Wireless specifications
Wireless 5 GHz max. Data rate: 433 Mbit / s
Wireless 5 GHz chains: 1
Wireless 5 GHz standards: 802.11a / n / ac
Antenna gain dBi for 5 GHz: 11.5
Wireless 5 GHz chip model: IPQ-4019
Wireless 5 GHz generation: Wi-Fi 5
Ethernet
10/100/1000 Ethernet ports: 1
Certification & approvals
Certification: CE, FCC, IC, EAC, RoHS