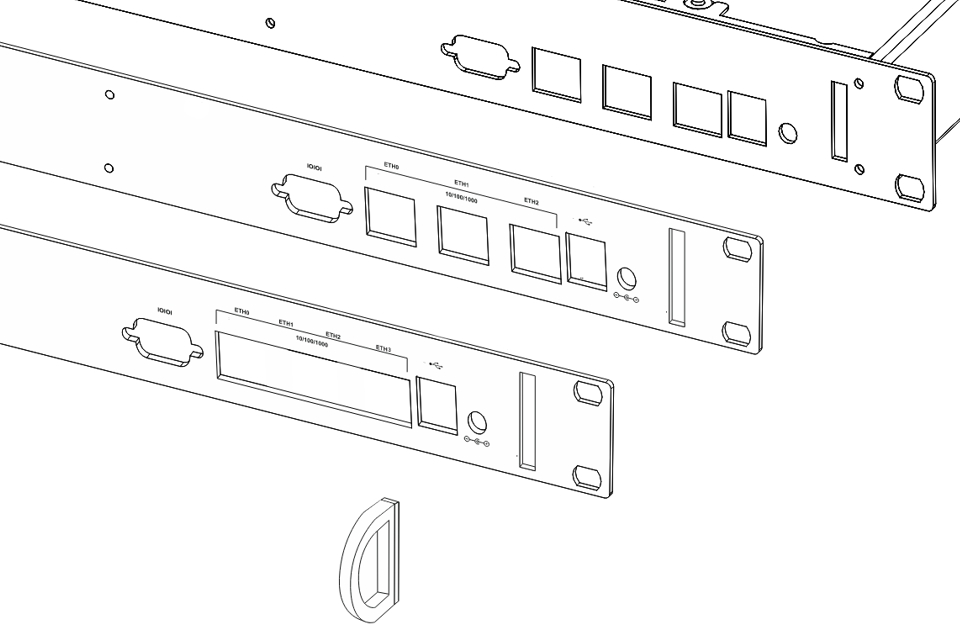 6. September 2019
VARIA
The fastest way to the 19 inch solution for the APU board: the rack configurator
The entire bundle can be put together according to your wishes using the VARIA rack configurator. From the selection of the different board variants, whether one or two-board operation, to the memory selection and power supply. It is of course possible to order the housing without additional hardware.
The rack configurator of the VARIA store offers the easiest and fastest way to select all options to match the respective system board.
Your options at a glance (as of July 2019):
Cover for one or two-board operation
Board type matching the panel selection
alternative housing handle
Hard disk option (2.5 ")
Memory option matching the board selection
Power supply
Redundancy module
individual, full-surface imprint on the front panel
Assembly service
[button text="Preise und Verfügbarkeit anzeigen" link="https://www.varia-store.com/de/suche/search-Rack-System Konfigurator.html" style="info" size="normal" target="_blank" display="inline" icon="no"]
---
Your options in detail
Delivered pre-assembled – assembly service
If desired, the assembly can also be ordered in the configurator. All components are completely installed and checked before shipping.
Compatible board versions
The configurator is available for the following boards:
– APU1, APU2 and APU3 series
– APU4 series
The boards used are from the manufacturer PcEngines
Foldable handles for short cabinets
As an alternative to the standard handles of the DualRack, the foldable finger grips can also be selected using the configurator. The finger grip with SNAP technology can be folded to the side and therefore takes up little space. It is attached by simply clicking it into the installation opening provided.
Internal power supply
In contrast to the power supply via the factory connection on the board (2.5 mm socket), branded industrial power supplies from Mean Well are used for the internal power supply. These ensure the necessary stability and longevity of the board components in continuous operation.
Redundancy module for more reliability
In addition to the internal power supply, the redundancy module from VARIA ensures additional reliability of sensitive network systems in two-board operation (e.g. for backup systems).
Your high-quality individual imprint
The high-quality front panel can be printed with your design according to your individual specifications. The high resolution and the outstanding image sharpness result in an impressive print result.
We will contact you about the design of the print after you have placed your order. We would be happy to assist you in preparing the print data for the final layout.
---
Via the 19 "DualRack housing
The material and the high quality of the case have remained unchanged. As before, only high-quality galvanized steel is used, which ensures the necessary stability and durability. The black front panel is powder-coated.
You can find more information about the high-quality housings in the DualRack configurator here:
[button text="Embedded Box, DualRack System und Bundles" link="https://www.varia.org/portfolio-view/varia-embeddedbox-dualrack-system-und-bundles/" style="info" size="normal" target="_self" display="inline" icon="no"]