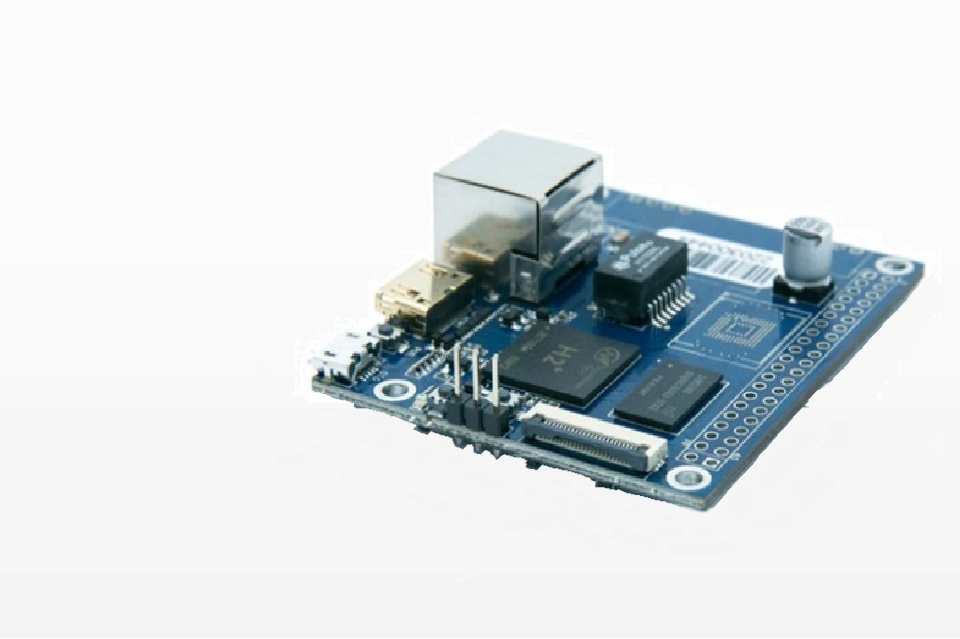 28. October 2022
SinoVoip
Banana Pi BPI-P2 Maker from SinoVoip is an ultra compact single board computer that measures only 65 x 52.5 mm.
It uses a quad-core Cortex A7 allwinner H2+ processor. With 512 MB RAM memory, 100M LAN, and PoE support, it's ideal for light-weight systems with some space-limited applications.
Like other members of the Banana Pi family, it supports both Linux and Android operating systems.
Key Features:
CPU: Allwinner H2+, Quad-core Cortex-A7
512 MB DDR3 SDRAM
Mini HDMI
40-pin GPIO, includes UART, SPI, I2C, IO etc.
100 M LAN
IEEE 802.3af PoE standard PoE module support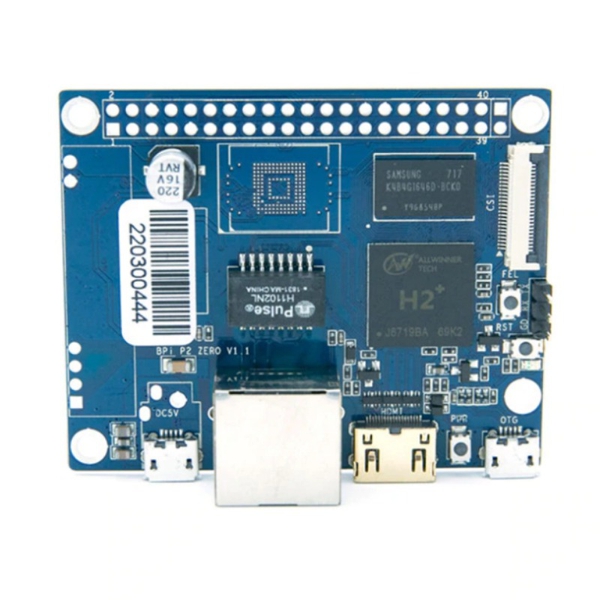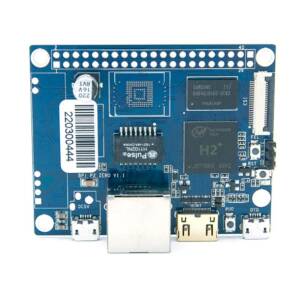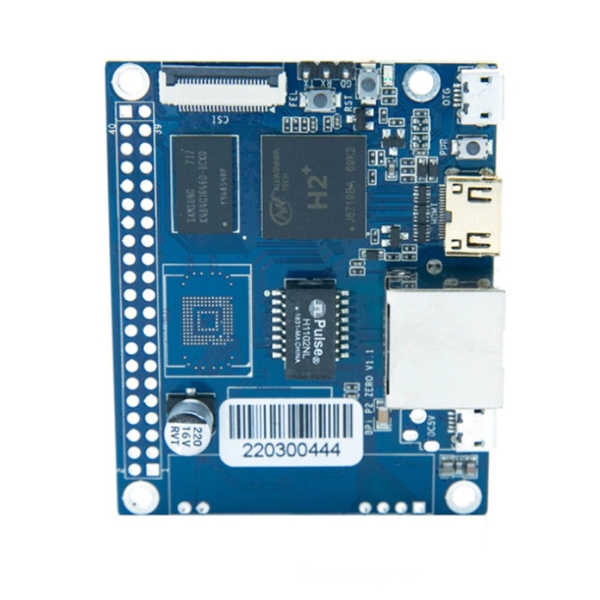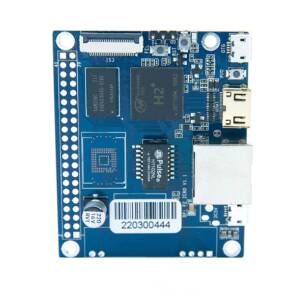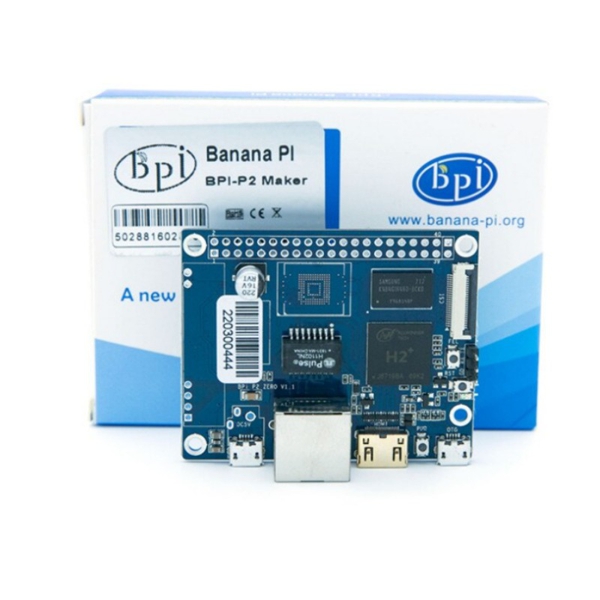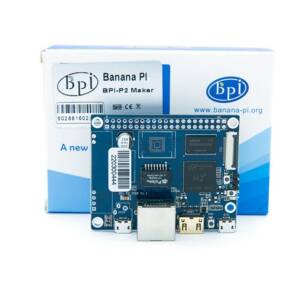 A suitable module for the Banana Pi is the BPI-9600. The BPI-9600 series of modules are designed to supply power with a conventional twisted pair Category 5 Ethernet cables, conforming to the IEEE 802.3af Power-over-Ethernet(PoE) standard.
The BPI-9600 signature and control circuit provides the PoE compatibility signature and power classification required by the Power Sourcing Equipment (PSE) before applying up to 15 W power to the port. The BPI-9600 provides a class 0 signature.
The DC converter operates over a wide input voltage range and provides a regulated output. It also has a built-in short-circuit output protection.
Maker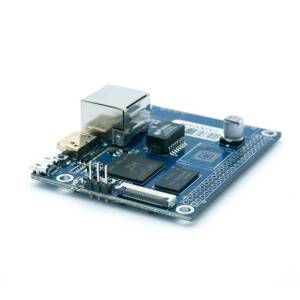 CPU: H2+ Quad-Core Cortex-A7 H265/HEVC 1080P
GPU: Mali400MP2 GPU at 600 MHz, supports OpenGL ES 2.0
Memory (SDRAM): 512 M DDR3 (shared with the GPU)
Onboard storage: TF card (max. 64 GB)
Network: 100M LAN
PoE power: PoE function support
Onboard Flash: None
Onboard WLAN: None