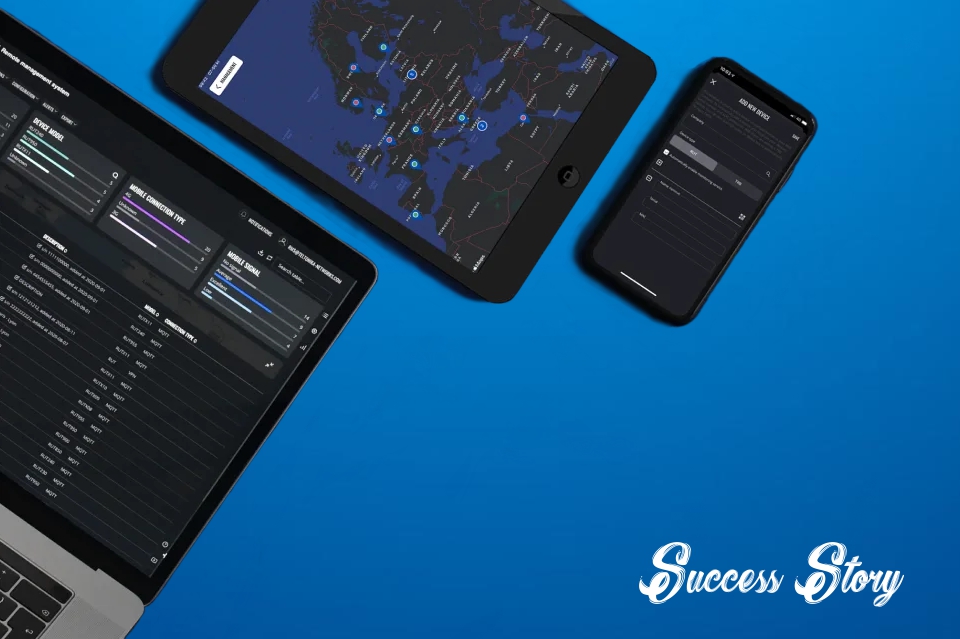 5. September 2020
Success Story / Teltonika
With the world still paralyzed by the measures to contain the novel coronavirus, many countries face different problems. This includes all educational activities, including the closure of schools, universities and kindergartens. Although the virus appears to cause milder infection in children, they can easily pose a threat to adults.
Teltonika's solution:
The best way to ensure a stable, reliable, and secure Internet connection for households and provide the opportunity for remote education activities is to use a VPN cellular router. The creation of a secure and encrypted connection to schools, teachers' homes and student households is a priority. The RUT240 was selected for this special case. It offers the best value for easy setup, reliable cellular connectivity, and functionality. This professional cellular router is the bestseller from the Teltonika portfolio. It has 4G LTE with robust WLAN and even two physical Ethernet interfaces.
With RUT240, students can connect laptops, tablets or PCs. It also supports the Teltonika Remote Management System (RMS). The RMS allows you to configure an infinite number of devices before sending them to student households. So all you have to do is go through a few simple steps to set up, such as turning on the device and attaching antennas. In addition, the system operator can use RMS to track data usage, generate reports and troubleshoot problems even without a public IP address. RUT240 also has advanced content filtering capabilities, which are essential to ensure that students can access what is needed for their education and to prevent access to unwanted websites.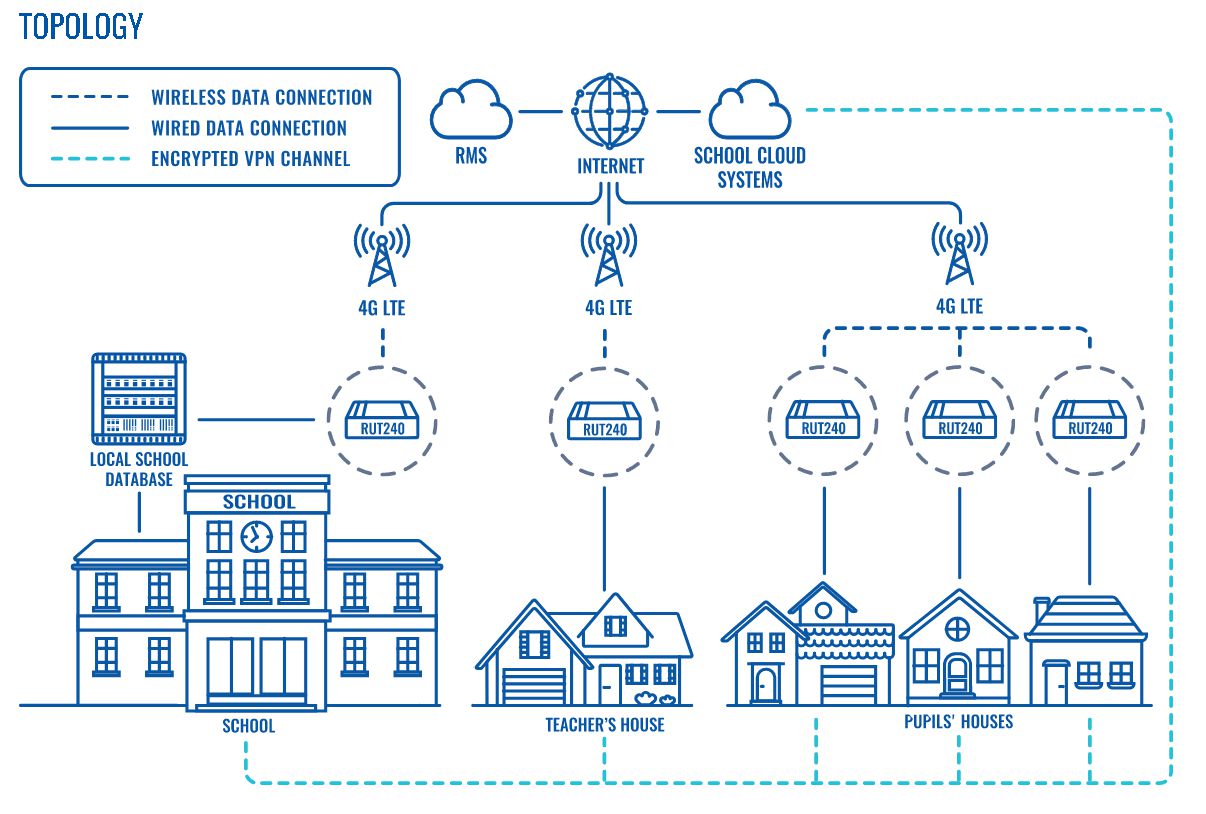 RUT240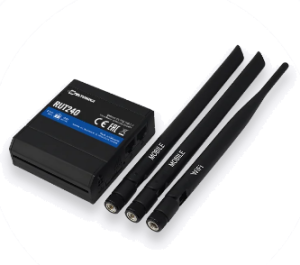 reliability – The RUT240 has been developed and manufactured for professional industrial applications following careful Teltonika manufacturing processes with 4 test phases. In addition, all RUT240 are produced in Lithuania.
Multiple configuration – With RMS, all Teltonika routers can be pre-configured in a single window – even without a public IP address and remotely!
Robust performance – The RUT240 has an excellent 4G LTE Cat. 4 module that can provide speeds of up to 150 Mbit / s.
safety – The RUT240 supports multiple VPN options including OpenVPN, L2TP, DMVPN, and has numerous security features including firewall and content filtering.