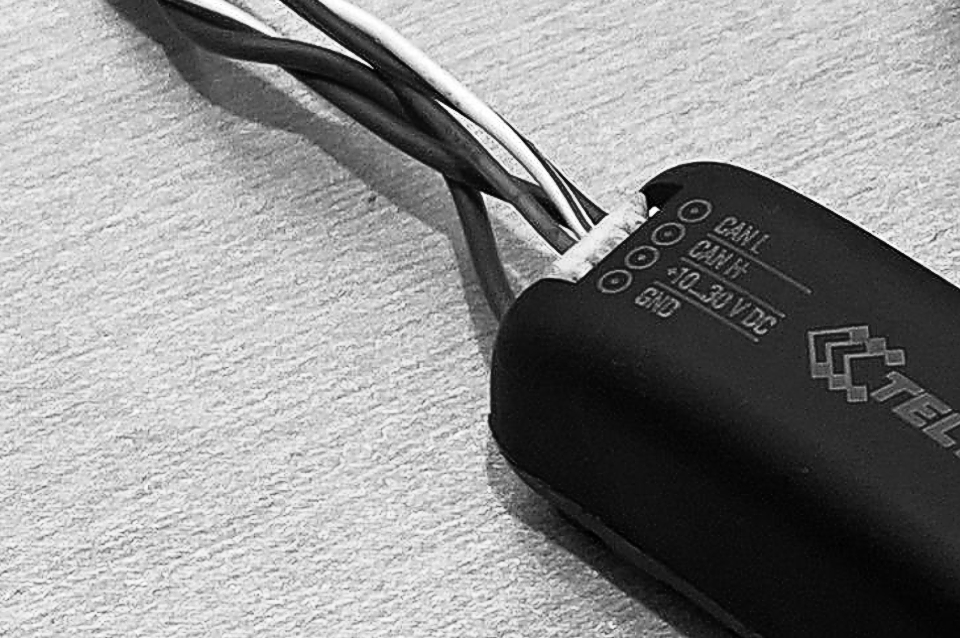 10. March 2020
VARIA
In the automotive industry, the CAN bus helps with communication between the engine control and other devices. However, to receive useful CAN bus data, wires usually have to be cut to connect to tracking devices. Teltonika now has a new solution for faster and easier installation.
Teltonika presents the ECAN01, a contactless connection to the CAN bus of a vehicle. It's a new small solution that connects to the CAN bus network. ECAN01 can remotely access data and forward signals to a tracking device. No cables are damaged, and the vehicle manufacturer's guarantee is not violated! ECAN01 can read CAN bus data from cars, trucks, buses, agricultural machines, special trucks and more. It also has an E-Mark approval certificate and is completely safe to use.
In order to achieve contactless reading of data, the ECAN01 adapter should be used in combination with other Teltonika devices to read J1939 CAN data. These include LV-CAN200, ALL-CAN300 and FMB140, FM6300, FMB640, FMM640 or FMC640.
A contactless connection to the vehicle's CAN bus! It reads CAN bus data by isolating cables without damaging them, and forwards signals to the tracking device.
[button text="Preise und Verfügbarkeit" link="https://www.varia-store.com/de/produkt/87339-ecan01-can-adapter-zum-lesen-von-can-daten-im-kontaktlosen-modus.html" style="info" size="normal" target="_blank" display="inline" icon="no"]