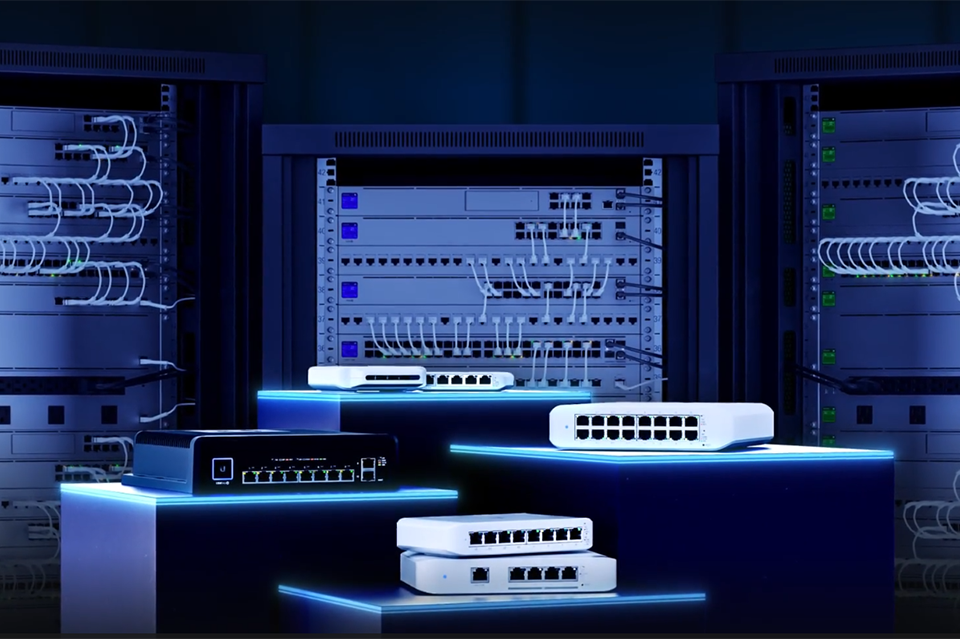 14. August 2023
Ubiquiti
A Power-over-Ethernet (PoE) switch is a device that lets you power other devices, like access points, cameras or phones, through the same cable that carries network data to them.
This makes it easier to set up those devices and reduces the number of cables you need. They come in different sizes, speeds, and power levels depending on how many devices you need to power.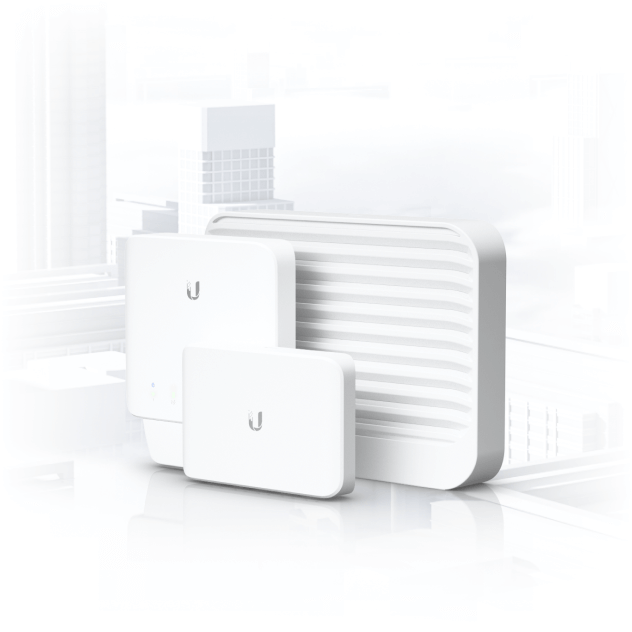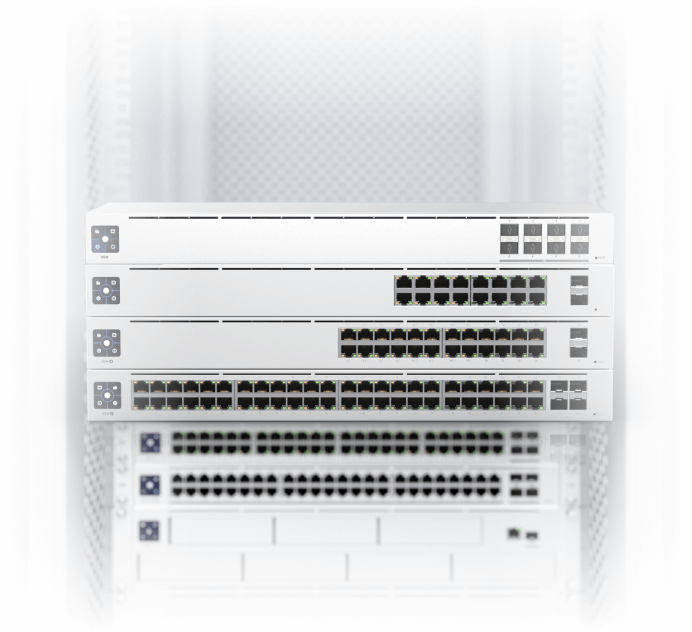 Which Device is the right one for me?
Ubiquiti offers four primary families of switches, with varying port numbers and speeds:
Utility: Our small, lightweight switches are flexible and suitable for indoor or outdoor use. Available in a range of port numbers and speeds.
Standard: Powerful switches ranging from 8 to 48 GbE RJ45 ports, with PoE and non-PoE options. Ideal for mid-sized networks.
Professional: The next level up from our Standard series, with increased PoE power capacity, power redundancy support, 10G optical connections, and Layer 3 routing features. Ideal for high-performance networks.
Enterprise: Our highest-end devices, designed for maximum power and versatility in any enterprise or campus environment. They include integrated 2.5GbE and 10GbE RJ45 ports as well as 25G optical connections. Perfect for large-scale networks.
To determine which UniFi Switch is right for you, consider the size and complexity of your network, the number and types of PoE devices you need to support, and any advanced features or capabilities you require.
Which support power redundancy?
All Pro and Enterprise models can support redundant power. Our UniFi Power Backup and Power Backup Pro offers the unique ability to seamlessly create redundancy for your entire rack mount with a single device. This provides a versatile, yet cost effective solution for any critical network installation.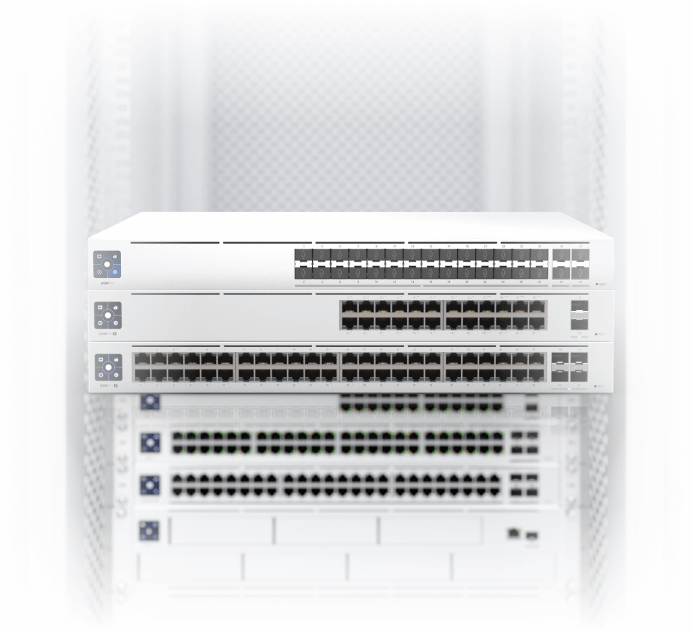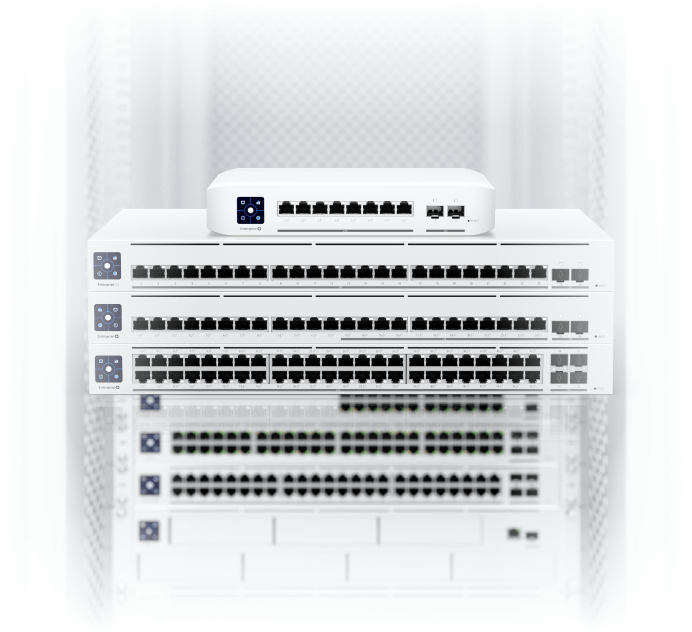 Which switches support Layer 3 functionality?
Our Pro and Enterprise switch families support Layer 3 functionality. This means that they are capable of performing inter-VLAN routing using IP addresses. This is beneficial for improving performance and network security.
Why should I use a UniFi?
UniFi switches offer a top-notch management experience. They enable secure remote access using our UniFi Web Portal at unifi.ui.com, and our UniFi Mobile App (iOS/Android). When paired with a UniFi gateway and access points you will obtain powerful analytics and visual dashboards so you can more easily organize, troubleshoot, and optimize your network's performance. In addition to our quality hardware and versatile form-factors, UniFi switches support powerful enterprise features including VLANs, Quality of Service (QoS), Spanning Tree Protocol (STP), port aggregation, and jumbo frames.