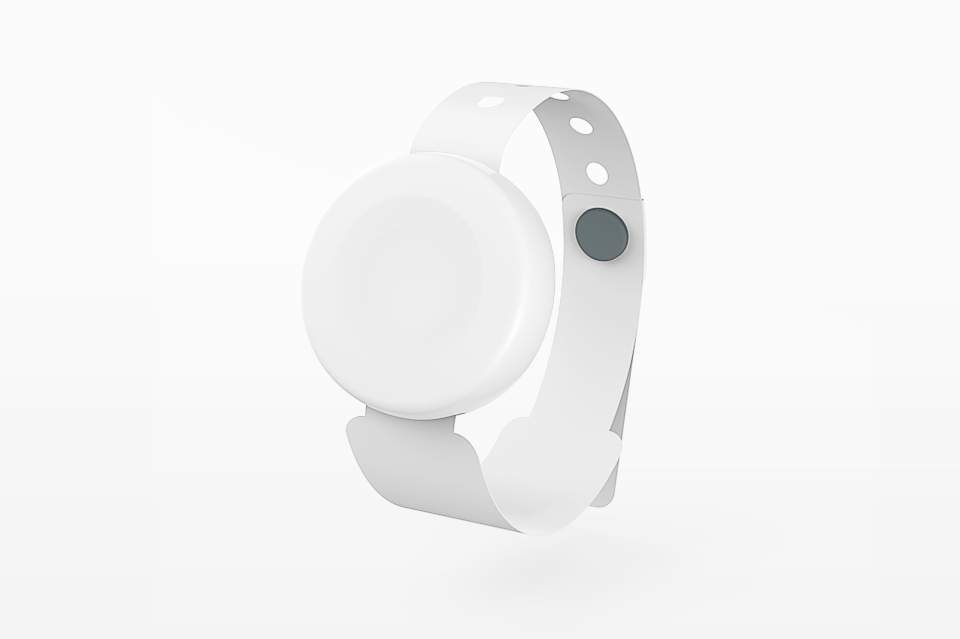 31. March 2020
VARIA
COVID-19 has become a global problem that affects each and every one of us. But we believe that as long as we can work together and help each other, we can beat it!
Since the emergence of COVID-19 in Hong Kong, the Hong Kong government has immediately had B6 and B7 armband beacons from MINEW Technologies bought for people in quarantine. They are designed to prevent these people from leaving their homes in order to minimize the spread of the virus in Hong Kong.
In use cases such as people tracking, hospital management, elderly care and employee management, the B7 beacon is very popular and useful. In the healthcare sector in particular, the B7 meets the highest requirements and provides excellent performance. For example, it records movement data from doctors and patients in order to improve management efficiency and provide better service. During COVID-19, for example, the B7 can be used for a geo-fencing solution to monitor isolated people and track the movement of infected patients. This can reduce the risk of the virus spreading and control the outbreak.
The B7 is a new waterproof armband beacon with BLE 5.0. The main features of the device are an integrated smart button and an accelerometer. It can send an alarm when a person falls. Pressing the smart button triggers an SOS emergency call.
[button text="Preise und Verfügbarkeit" link="https://www.varia-store.com/de/produkt/93478-b7-armband-beacon-mit-druckknopf-bluetooth-r-5-0-vorgeflashte-minibeacon-plus-software.html" style="info" size="normal" target="_blank" display="inline" icon="no"]
[info_kasten]additional Information
© Text and images: MINEW, 2020. Use only with the express permission of the author.
Author's website: MINEW: https://www.minew.com
[/info_kasten]