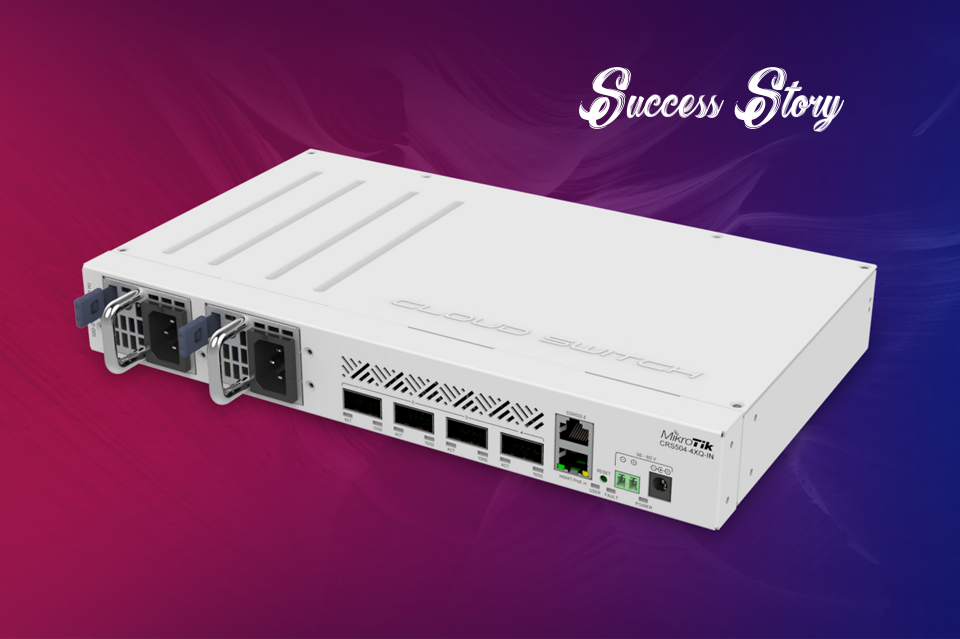 6. December 2022
MikroTik / Success Story
LinusTechTips does it again: a 200-Gigabit MikroTik link to save 100 000$!
A trusty CRS504-4XQ-IN was spotted in a recent LinusTechTips video. Here's the scoop: they needed to connect their studio and the lab.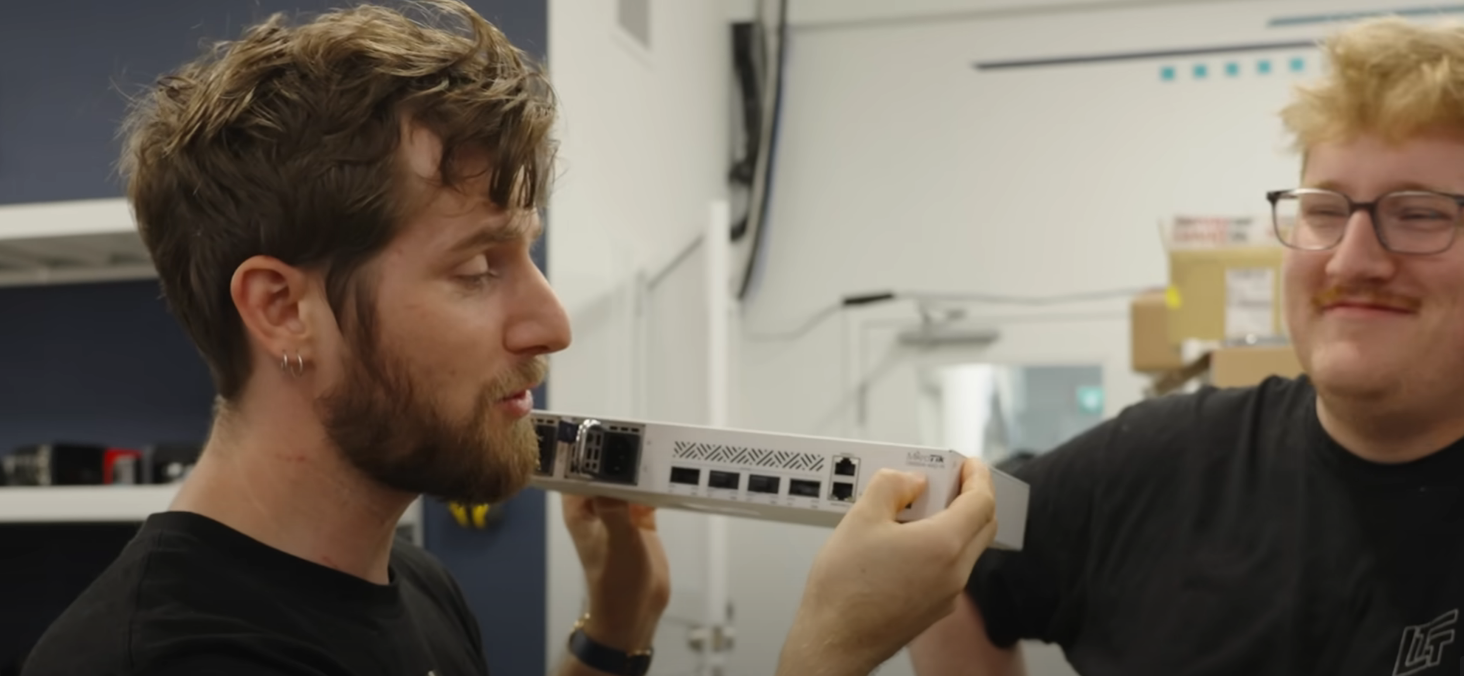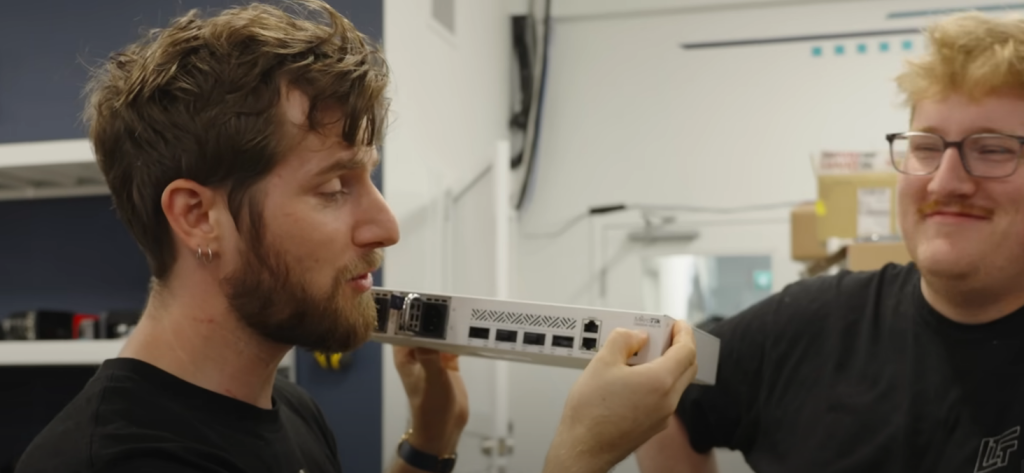 ISP said, "Ok, no worries. But it's gonna cost you. A 100 grand, no less!"
So what did Linus and his team do? They bought their own fiber cable, asked all the landowners for permission, did some digging… and now there's a custom 200-Gigabit link between the two locations!
Show Linus some love – so the MikroTik family keeps growing!
CRS504-4XQ-IN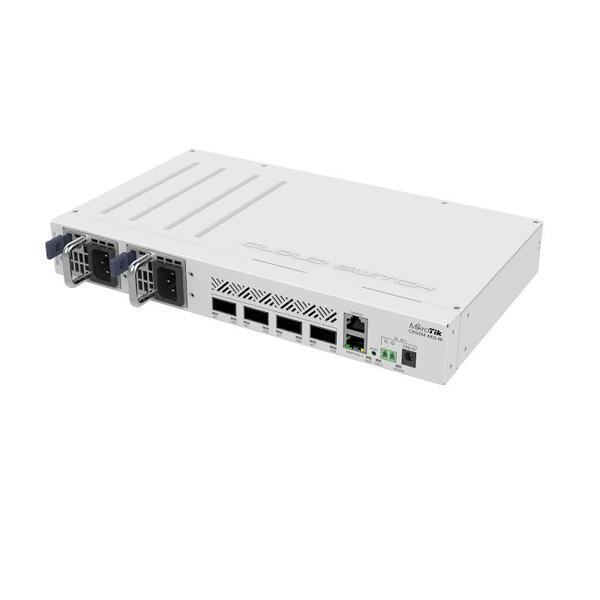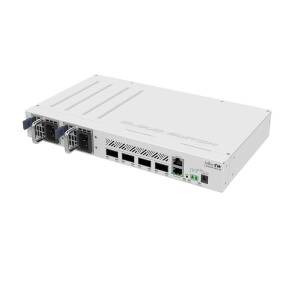 CPU: QCA9531 650 MHz
CPU architecture: MIPSBE
CPU core count: 1
Size of RAM: 64 MB
Storage: 16 MB, Flash
Number of 100 Mbit Ethernet ports: 1
Number of 100G QSFP28 ports: 4
Switch chip model: 98DX4310
The small size of MikroTiks CRS504-4XQ-IN combined with the low power consumption (25 W without attachments!) is perfect to start expanding 100 Gigabit networking in everyday setups. This speed is no longer limited to data centers, ISPs, and large offices. You too can upgrade your 10 or 25 Gigabit network and join the one hundred club!
There are four 100 Gigabit QSFP28 ports. Use them to connect other 100 Gigabit devices or grab a breakout cable to connect multiple 25 Gigabit devices: each port is connected to four 25 Gigabit lines, allowing you to connect 16x 25 Gigabit devices. In fact, you can mix and match all kinds of connections this way: 100 Gigabits on one port, 40 Gigabits on the other, 4x 25 Gigabits on the third, and maybe even some 10G or 1G cables on the fourth. The mighty Marvell DX4310 switch-chip will handle everything without breaking a sweat!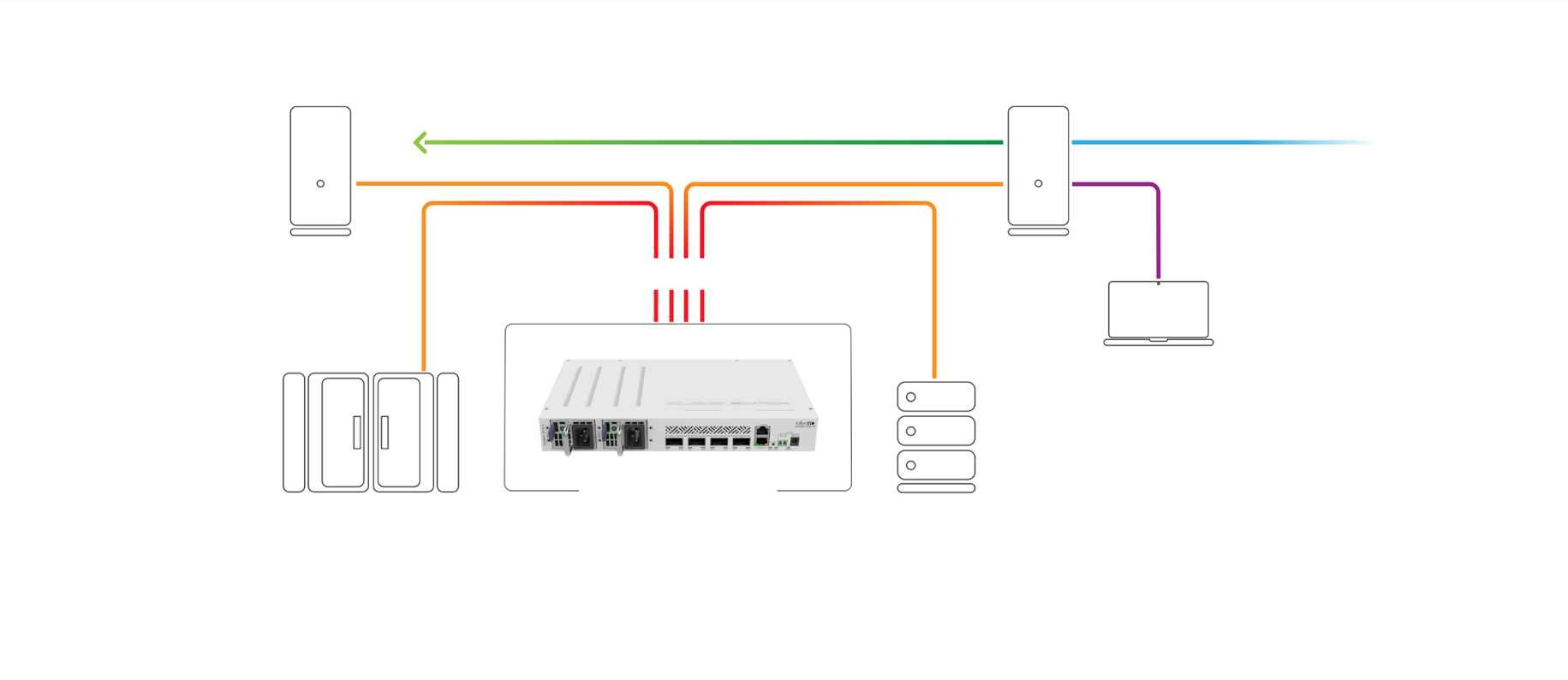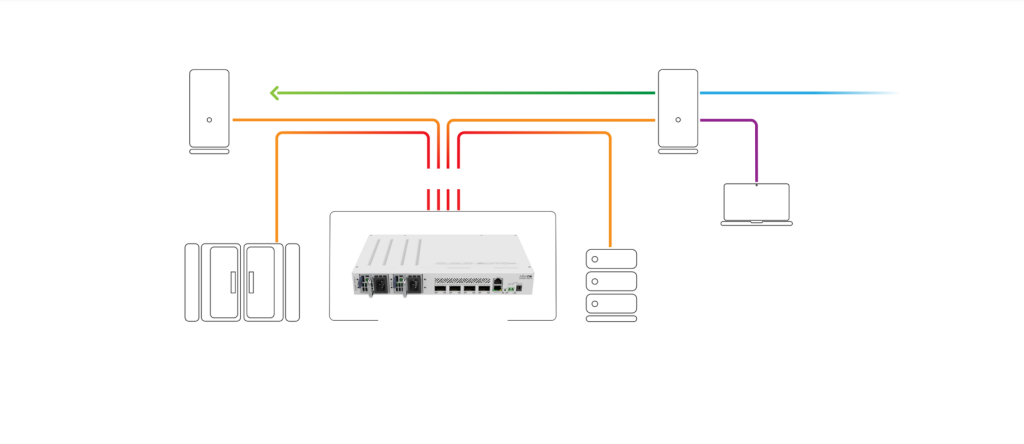 Obviously, there is an Ethernet port for management purposes as well.
MikroTik has been using this switch for quite some time now in the Genomics Data Network project. A high-capacity data network for their local scientists working on ground-breaking cancer treatments. Genome data can take up a lot of space, so you need exceptionally fast connections there. Also, with these devices from MikroTik, Latvia became the first Baltic country to establish a 100 Gigabit connection to the pan-European research network.
With multiple powering options and the ability to be mounted on the wall, this switch will make any system administrator happy.