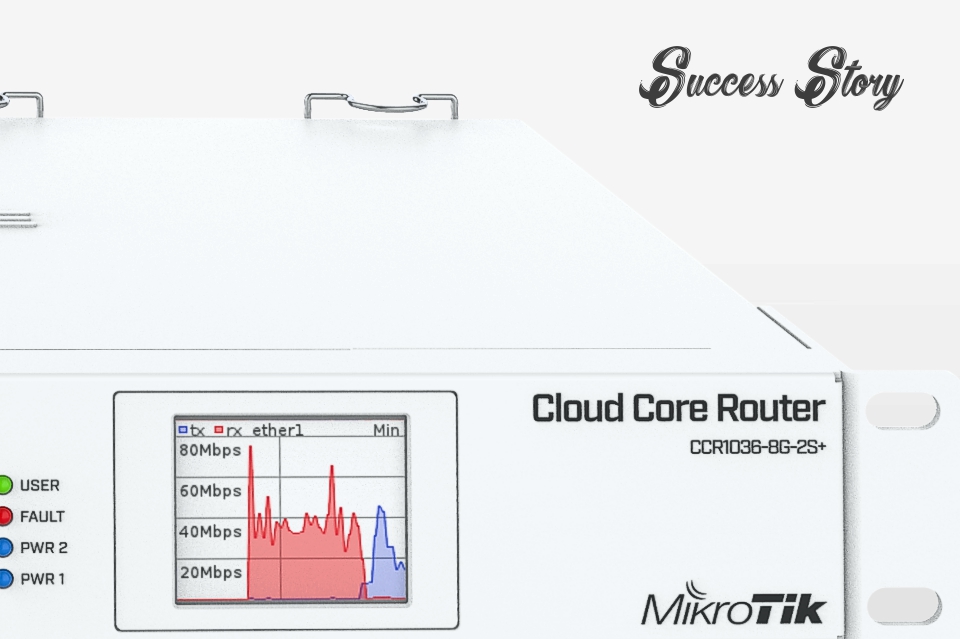 15. September 2021
MikroTik / Success Story
In times of global crises, there are opportunities that can be used or wasted. MikroTik can be one of them. When the world was hit by the first wave of COVID-19, restaurants closed while YouTube cooking channels grew. Gyms closed while workout apps downloaded more than ever. Supermarkets, shopping malls and other stores were severely restricted while online shopping traffic skyrocketed.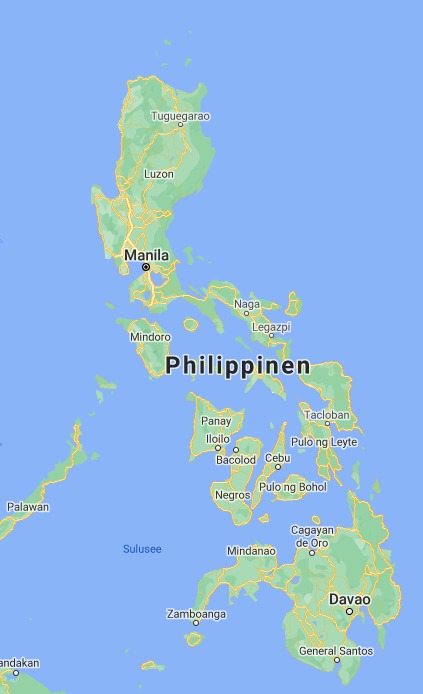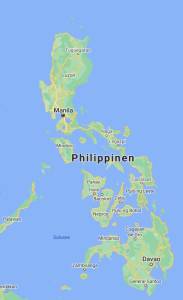 What do all these alternatives have in common? They can all be found on the Internet – a great opportunity (and challenge!) For Internet Service Providers (ISPs).
There are only 2 major ISPs in the Philippines. This duopoly has inspired visionaries to enter the ISP industry to compete with it.
One such company is Fil Products Service TV, Inc. The company started out as a cable and broadcast company, but quickly branched into Internet services when problems arose with the two major Internet providers nationwide. When they bundled their HD cable services with high speed internet plans, they captured a large chunk of the market in Visayas (the main central island of the Philippines).
As a smaller company, it was able to develop through the use of high-quality server hardware in smaller quantities and with the best price-performance ratio. Their well-planned setup included a number of CCR1072-1G-8S + , CCR1036-8G-2S + and CRS317-1G-16S + RM Devices, along with various SFP, SFP +, and QSFP + cables.
MikroTik CCR1072-1G-8S +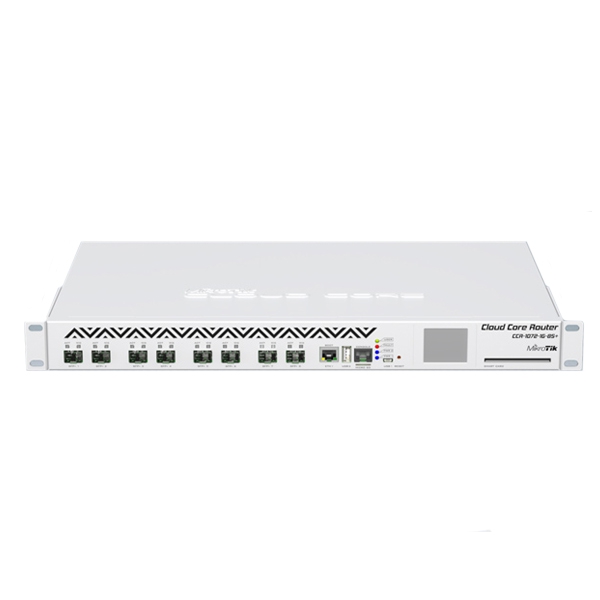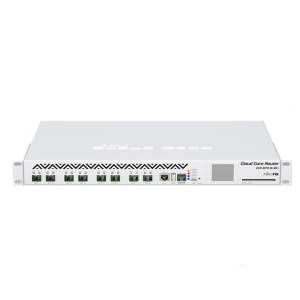 Cloud Core Router with 16 GB RAM, 8x SFP +:
MikroTik's new flagship router, the CCR1072, is equipped with a Tilera 72-core CPU, with each core clocked at 1 GHz. To take full advantage of this capability, the CCR1072 is also equipped with eight independent 10G SFP + ports.
Thanks to the unique 72-core processor and ports that are directly connected to the CPU, the CCR1072 is able to deliver a throughput of over 100 million packets per second.
MikroTik CCR1036-8G-2S +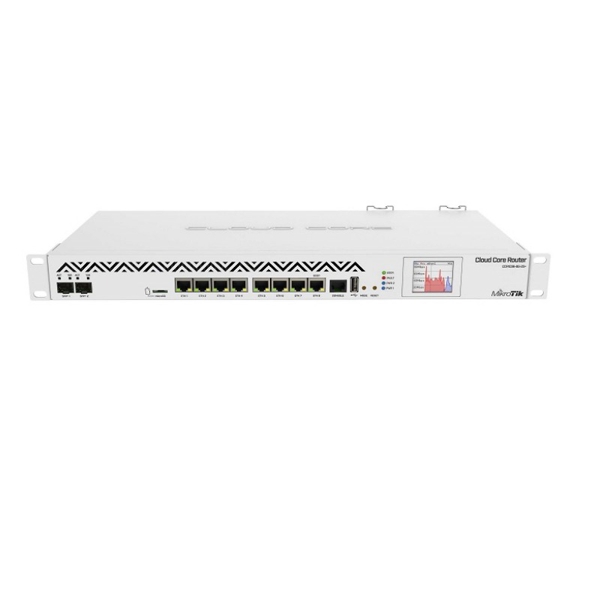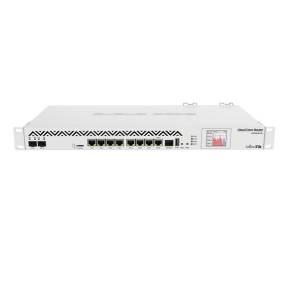 Cloud Core Router, 4 GB RAM:
The CCR1036-8G-2S + is a powerful network router with eight gigabit ports, two SFP + ports for 10G connectivity and two power supplies for redundancy.
This router has a 36 core CPU and can perform the most complicated routing and management tasks for managing large networks with high bandwidth requirements.
MikroTik CRS317-1G-16S+RM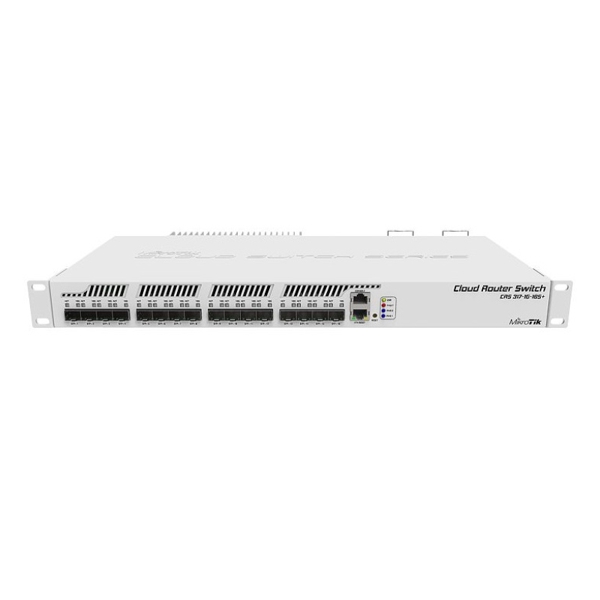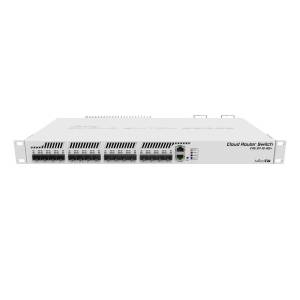 Cloud Router Switch, 800 MHz CPU, 1 GB RAM:
The new Cloud Router Switch 317-1G-16S + RM is a rack-mountable, manageable switch with Layer 3 functions. It has 16 SFP + ports for high-performance 10 GbE connectivity and a 1 GbE copper port for management.
The CRS317-1G-16S + RM is equipped with a next-generation switch chip that offers you wire-speed performance for all 16 10 GbE ports with any Ethernet frame size. New features like the hardware-based Spanning Tree Protocol and Link Aggregation (LACP) offer advanced protection and real professional performance for your demanding network.
The device has two redundant power supplies and a passive cooling housing, so it is absolutely noiseless. In hot environments, two redundant fans automatically keep the system cool when needed.
Although far from being a household name ISP name, Fil Products Service TV, Inc. well on the way to becoming one of the main actors, at least in the Visayas. This expansion is an example of choosing the right resources and timing to seize an opportunity.
For us as a distributor, this story is inspiring. It lets us see how much impact we can have not just on the small businesses, but on all of the people they serve, by ensuring healthy competition and more affordable, reliable internet connections around the world.

This story also inspires others to take on "the big fish" without fear, regardless of the industry. As the saying goes: "The time your game is most vulnerable is when you're ahead". If you are able to learn faster than your competitors and provide quality service to the right audience, then growth and success are almost inevitable.