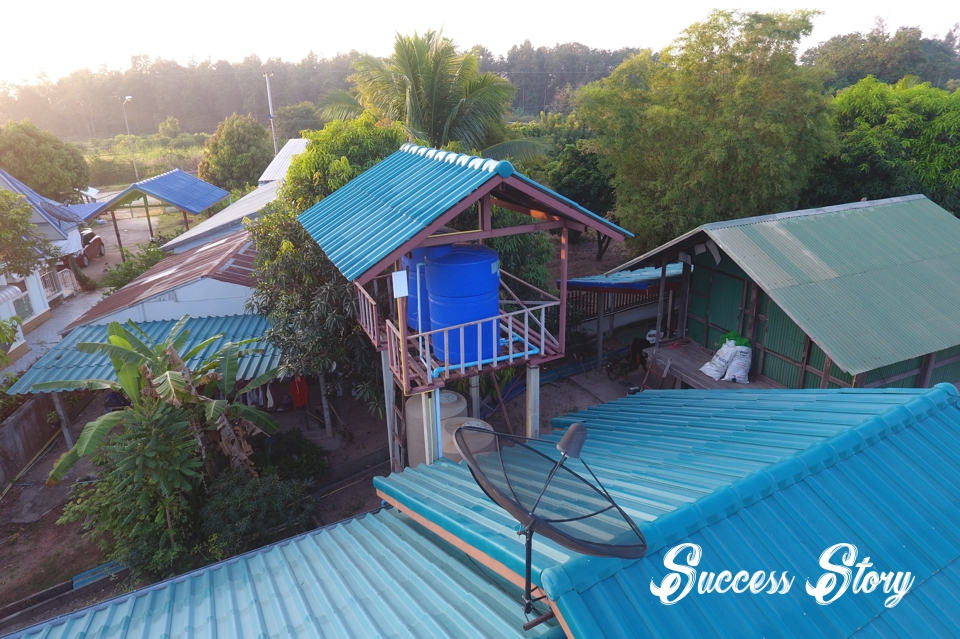 9. May 2018
Success Story / Ubiquiti / VARIA
Project goal: Complete indoor & outdoor WLAN illumination of a hotel area in Thailand on September 24, 2017
Story text about the successful customer project: Risto Popovski – owner of LanCologne UG Cologne
---
LanCologne goes Thailand
We had the great responsibility for a complete indoor and outdoor WLAN illumination of a hotel area with several bungalows, which are all decentrally distributed over the entire property.
It was also important for us to fulfill the hotel owner's wishes, especially since we don't configure a WLAN system in Thailand every day * laughs *.
However, we think that the hotel operator will be able to take care of his guests here in the future, because Ubiquiti's technology is designed to help people and not annoy them. 😉
[zitat]
VARIA was at our side for technical questions and the provision of the hardware.
[/zitat]
The main wish of the hotel owner was to make the WLAN available to the guests as simply as possible, but above all – it should be easy for him to use. (Note VARIA: The management of the hotspot system should also be possible without IT expert know-how.)
The only solution – Ubiquiti's mesh technology
The whole project became really exciting and interesting when we were told that there is only one building from which everything is supplied with internet – so there are no other LAN cables to the respective bungalows.
Risto Popovski from LanCologne sums it up like this:
[zitat]
The biggest problem with the system in Thailand was that a LAN connection was only possible in one building. So we were allowed to illuminate approx. 6,000 m² with WLAN from one building. We therefore made a conscious decision in favor of UBIQUITI and mesh technology in order to reliably guarantee sufficient supplies for all tourists and guests in the house. Especially since we were able to set up flexible WLAN bridges here in order to properly illuminate even the last corner.
[/zitat]
After all, you want to tell your loved ones at home how well you can be on vacation. And a reliable WLAN system is a sine qua non, isn't it?
In conclusion, we would like to thank Mr. Eppert, who gave us the opportunity and the confidence to reliably illuminate his hotel complex with WLAN.
Incidentally, here is the hotel owner's rating, which he also posted on Facebook (under "Ratings"):
EiDi Homestay with extensive WLAN on the entire area and in all buildings.
My wife and I run a small homestay in THAILAND. On approx. 6,000 m² there are 13 bungalows and apartments, a farm building, a leisure room and a large garden.
With the equipment installed so far, the WiFi coverage in this area was unfortunately very limited. (We had installed a TP-Link 300 Mbps Access Point, a WLAN antenna and three repeaters.) During a stay in Germany last year, I sought advice from two different WiFi specialists. Both of them also outlined their own proposed solution for me. The solution proposed by the Cologne WLAN specialist "LanCologne" then convinced me.
Advice was a matter for the boss right from the start! And with the proposed concept, I was particularly impressed by the option of configuring all devices in Cologne so that they then only have to be installed in the intended locations in Thailand. It actually worked! There were still a few small stumbling blocks (it would be scary if they weren't there).
The router we had was a bit disturbed and was then replaced by the Internet provider.
Due to the power fluctuations and interruptions, which are not uncommon in Thailand, the controller for our new installation once swallowed a bit. This is now intercepted with the appropriate technology.
"LanCologne" then took care of the fine-tuning of the system competently and professionally via remote maintenance.
Now we have installed a Ubiquiti UniFi Mesh system.
A big thank you to the managing director of "LanCologne", Mr. Risto Popovski. In the consultations he convincingly demonstrated that our configuration would work and that he could also look after us from Cologne.
Together with an employee and me as a viewer, he configured all the devices on one weekend.
He explained the individual steps to me in an understandable way and explained the connections. My initial concerns about this action were dispelled by the end of the day.
Once in THAILAND, after some preparations, the devices were set up and attached.
The final fine-tuning was then carried out via the LanCologne support connection (also for unconventional working hours).
Now our guests can access the internet undisturbed in the entire area and in all residential units.
[info_kasten]
additional Information
© Text and images: LanCologne, 2018. Use only with the express permission of the author.
Client's website: LanCologne: https://www.lancologne.de
Hotel website: EiDi Homestay: http://www.eidi-homestay.com/
[/info_kasten]