12. January 2018
Success Story / Ubiquiti / VARIA
Project goal: WLAN networking for the BMW Berlin Marathon on September 24, 2017
Story text about the successful customer project: Michael Heinz – owner of Xanica Consulting
---
Xanica has been working with K-TEL for 6 years, year after year, on the realization of the BMW Berlin Marathon.
This year, a completely new concept for the technical implementation and broadband connection was implemented in close cooperation.
With directional radio, redundant backups and double geographic discharges, TV stations, coordination points, information points, start and finish were supplied.
In addition, far away from the track, there was a press center, paddock, back offices and lounges.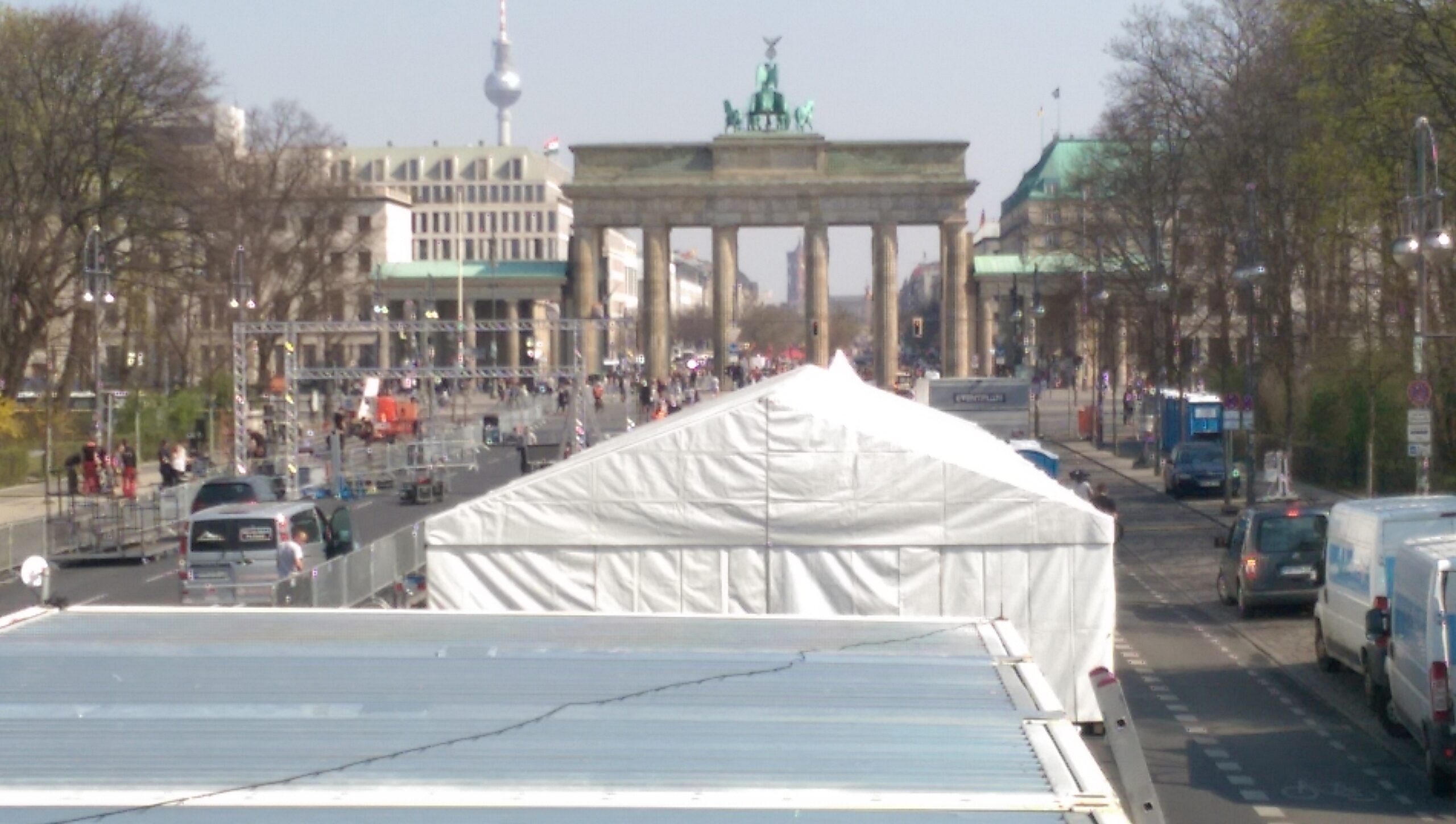 The numbers of the marathon
42.195 km running track
137 nations take part
40,299 runners are at the start
39,235 make it to the finish!
600 rescue workers communicate with each other
300 journalists report live
What is necessary for such an event? Here are the raw facts:
Distance kilometers run for installations: 389 km = 9.2 marathon distances
Built-in cable: 16,000 m copper, 12,000 m fiber optic cable (4,000 m of which in the start / finish area)
End points: over 30 transfer points for the end user
Bandwidths: from 2 Mbit / s – 600 Mbit / s
Traffic: approx. 32.4 TB
WLAN access points: over 40
Technology:
All equipment was replaced in previous years. The homogeneously structured technology from Ubiquiti was used.
VARIA System GmbH provided us with a 24/7 support team both in advance of the planning and at the time of implementation.
What would the best technology be without the best team?
The fact that all communication solutions at the BMW BERLIN-MARATHON are on-time and on-time is mainly thanks to our highly motivated team.
From the planning phase to the last sentence in the live broadcast, clever minds calculate and adjust bandwidths and latencies, connect timing stations, lay and link high-speed data lines and are ready to react immediately to adjustments and damage – in such a way that the organizers and reporters can provide uninterrupted broadcast to viewers around the world.
The "24/7 Xanica on-site team" was able to react immediately to changes, changes, requests and measures by the organizer.