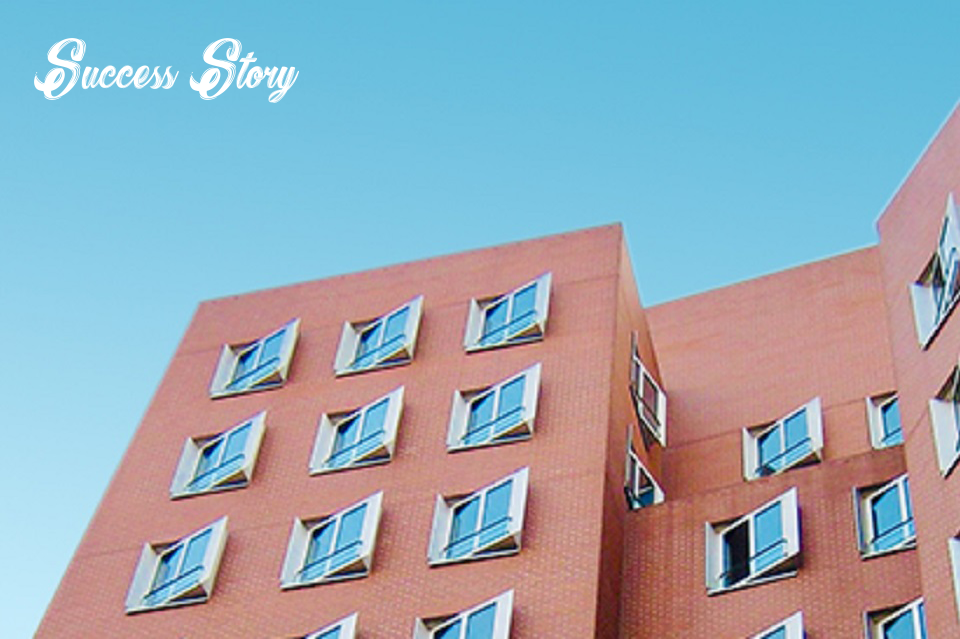 24. April 2023
Success Story / TP-LINK
For people living in accommodations such as villas, dormitories and apartments, stable and fast WLAN is required.
People share resources and communicate securely with each other over wired and wireless connections.
TP-Link Omada provides centralized management, real-time network monitoring and rapid network troubleshooting to meet the needs of different people.
In addition, each family can manage the network in their accommodation separately with client authorization.
Simple central management
Assignment of permissions for multiple clients
High security
Captive portal
Full WiFi coverage and wired connections to each suite
Network monitoring and troubleshooting
Network requirements
Provide robust wired and wireless networks for families and employees.
Complete WiFi coverage in all areas of every suite room, villa, dormitory and outdoor area, in other words, in every accommodation.
Manage your access points, switches and routers centrally.
Provide secure WLAN access and multiple authentication options.
Easy network management and convenient device maintenance.
Typical solution topology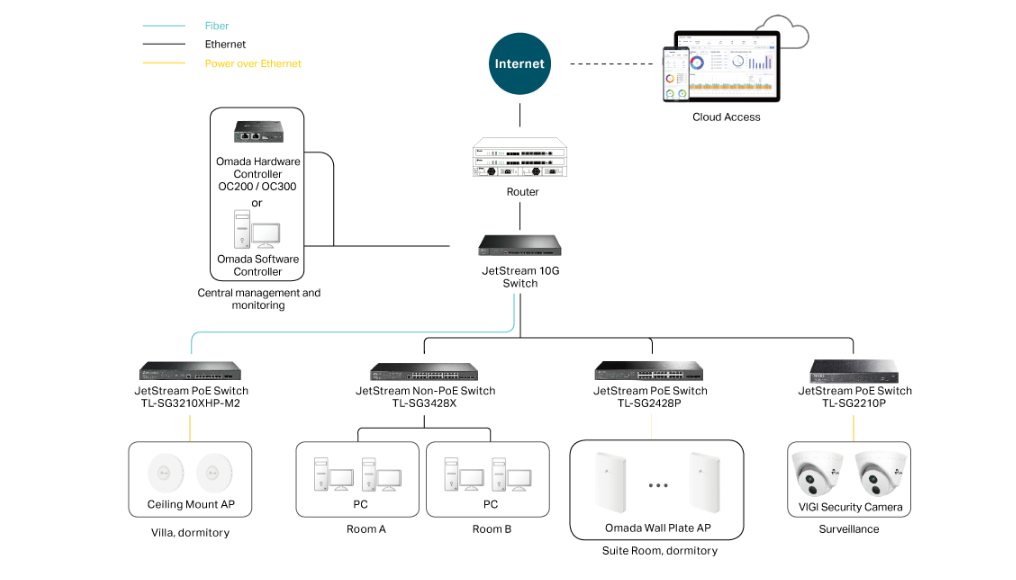 Simple central management
Manage your access points, switches, routers and more centrally in each suite – all controlled from a single easy-to-use interface.
Full WiFi coverage
Wall plate, ceiling mount and outdoor APs provide stable and fast WLAN for every suite room, villa and outdoor area, in other words, every accommodation.


Protects your network from threats
Powerful firewall, device security detection and protection, IP MAC port VLAN binding, URL identification and filtering, WPA3, and advanced security features prevent the risk of attacks.
Reliable cable connections
Thin panel APs' multiple Ethernet ports provide further connectivity for wired devices and network expansion in each suite. The 2.5 G / 1 G cable connections of the switches are also present.


Secure authentication with Captive Portal
The captive portal (SMS / Facebook WiFi / Voucher, etc.) provides secure access to any family or guest.
Assign different management roles
Allow each family to manage the network in their home separately with multi-tenant permissions.


Get to know your entire network with Easy Monitoring
View your network status in real time and check the distribution of network traffic across all suites with Omada's easy-to-use dashboard.
Fast troubleshooting to stabilize the network
Remotely and quickly locate network faults and analyze potential network issues with Omada's easy-to-use interface and AI-driven technology.