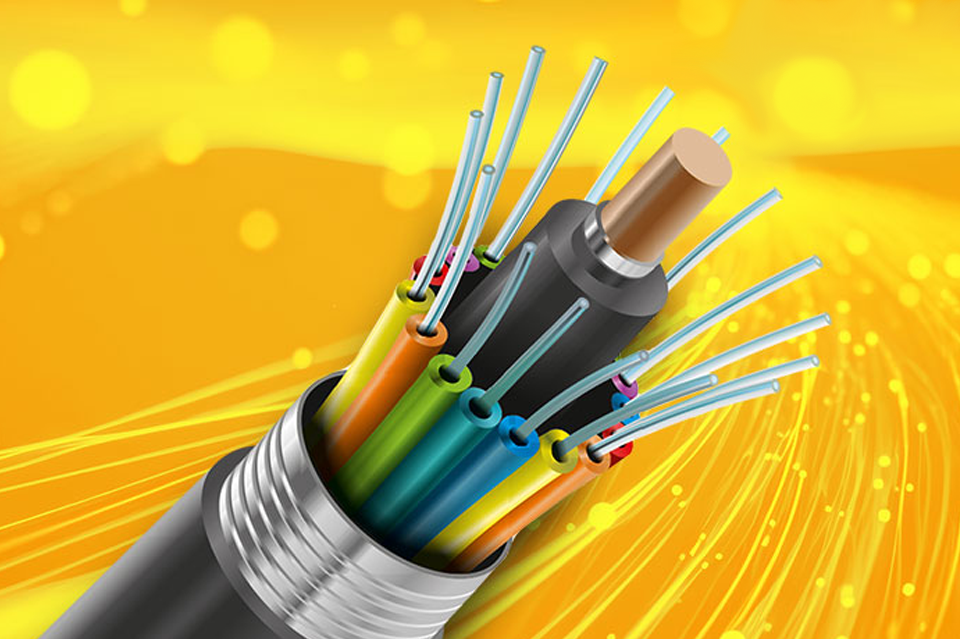 31. May 2023
Delock
Delock informs about the relevance of fiber optic technology exemplified by optical cables.
Delock
, a brand of Tragant Handels- und Beteiligungsgesellschaft, is a specialist for IT peripherals, network and RF technology and accessories. Delock offers a wide variety of products for business, industry and end users. Customer support includes the provision of a wide range of information on technical topics.
Why do you need (active) optical cables?
The further development of mobile communications technology is driving network expansion in Germany. It follows that the requirements for data transmission rates and bandwidths are becoming ever greater. It is therefore inevitable that fiber optical cable connections will increasingly displace the old copper connections. This is because pure copper cables no longer offer sufficient capacity, and this is particularly true when covering greater distances and connecting long distances.
In optical cables, fiber optic cables ensure that data is transmitted by means of light pulses and no longer via electricity, as is the case with copper cables. What does that mean in detail?
Advantages and characteristics of optical cables
Optical transmission preserves the signal shape much better than copper transmission. With the better preserved waveform comes much less attenuation of the signal. As a result, optical cables can transmit a high amount of data over much longer distances. In this way, data links with fiber optic technology meet the increasing demand for bandwidth and distances.
In terms of physical structure and material, optical conductors are lighter and have a smaller cross-section than copper conductors. For network installation in large data centers, for example, the advantage of the lighter material of optical cables should not be underestimated. Optical cables are also more flexible than copper cables.
In addition to high-precision signal transmission, another advantage of optical conductors is their very good electromagnetic compatibility (EMC). No interfering capacitive or inductive fields can occur, since no electrical power is transmitted with the optical cables.
Applications of optical cables
The described advantages of optical conductors or fiber optic connections make them relevant not only for network expansion or data centers. More private application fields such as AV or multimedia are also benefiting more and more from fiber optic technology. This is used in the so-called AOC cables.
AOC – Active optical cables
AOC stands for Active Optical Cable. "Active" is this type of cable because they are equipped with transceivers that convert the electrical signals into optical signals. AOC accept the same electrical inputs and outputs as the older copper cables. The only difference here is that the cable ends or connectors fitted with the signal converters are connected by fiber optic cables. The signal converter, in turn, does not require an additional power supply, because it draws its voltage from the bus.
An application example for an AOC cable is crisp 4K playback at 120 hertz and over 30 or more meters, completely lossless. This is possible, for example, with an AOC cable from Delock. Delock active optical cables are designed to transmit HDMI or DisplayPort signals up to 8K resolution or USB or Ethernet signals up to 10 Gbps. Most active optical cables for video are unidirectional and transmit signals up to 100m.
Depending on the application, additional copper lines may be required, e.g. for the power supply in USB or HDMI cables; these are then referred to as hybrid cables. "Hybrid" means that both optical and electrical cores are installed here.