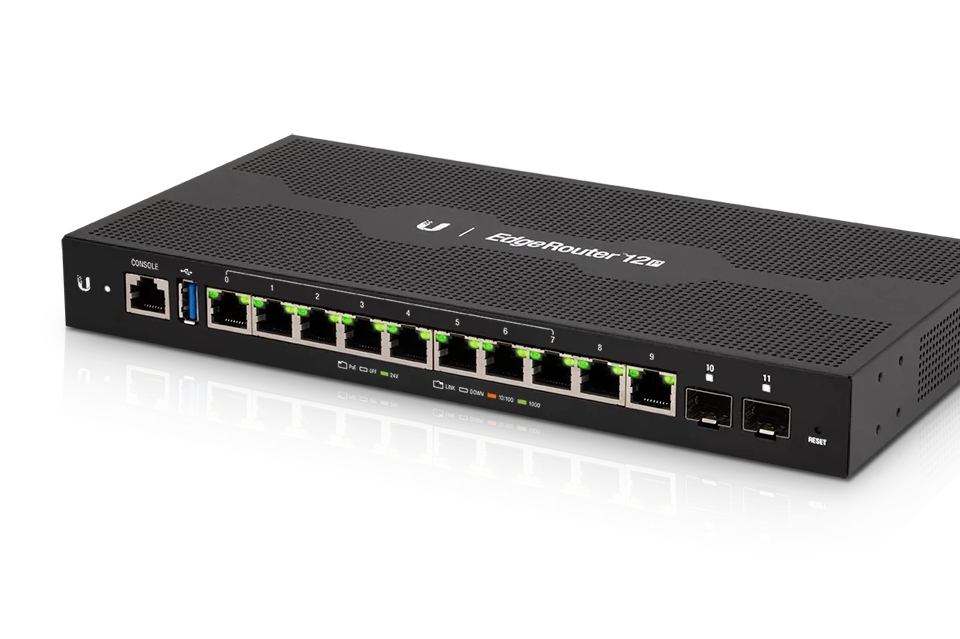 15. October 2019
Ubiquiti
Long awaited and finally available: the Ubiquiti EdgeRouter 12P!
The EdgeRouter 12P from Ubiquiti offers a price / performance ratio of the next generation. It can transmit up to 3.4 million packets per second at a data rate of up to 8 Gbit / s. Ten Gigabit Ethernet ports provide copper connectivity, while two SFP ports provide fiber optic connectivity. The ER-12P supports Layer 2 switching and 24 V PoE on ten RJ45 ports.
[button text="Preis und Verfügbarkeit" link="https://www.varia-store.com/de/produkt/35739-ubiquiti-er-12p-edgerouter-12p-10-port-gigabit-poe-router-2-sfp-ports.html" style="info" size="normal" target="_blank" display="inline" icon="no"]
Versatile design
The ER-12P can be installed in a rack using the Rack Mount Kit. The rack mount kit has the model name ER-RMKIT and is available separately.
Central management
Of the ER-12P is supported and managed by the UNMS ™. UNMS offers a comprehensive Management System with an intuitive user interface. A single control plane manages registered EdgeMAX® devices at multiple locations.