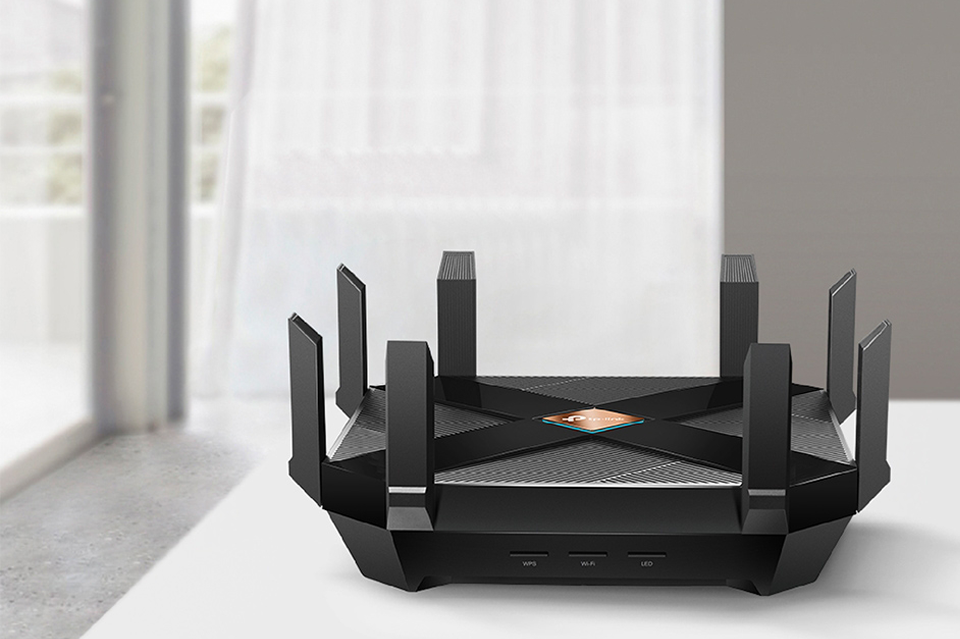 10. June 2022
TP-LINK
The Archer AX6000 is the first TP-Link s router with next-generation 802.11ax WiFi technology. Take your Wi-Fi to the next level while being backward compatible with 802.11a/b/g/n/ac Wi-Fi standards.
Compared to previous WiFi generations, 802.11ax (Wi-Fi 6) offers amazing WiFi speeds and expanded capacity. Enjoy smooth 4K/8K streaming and incredible VR gaming with a faster, more stable 802.11ax connection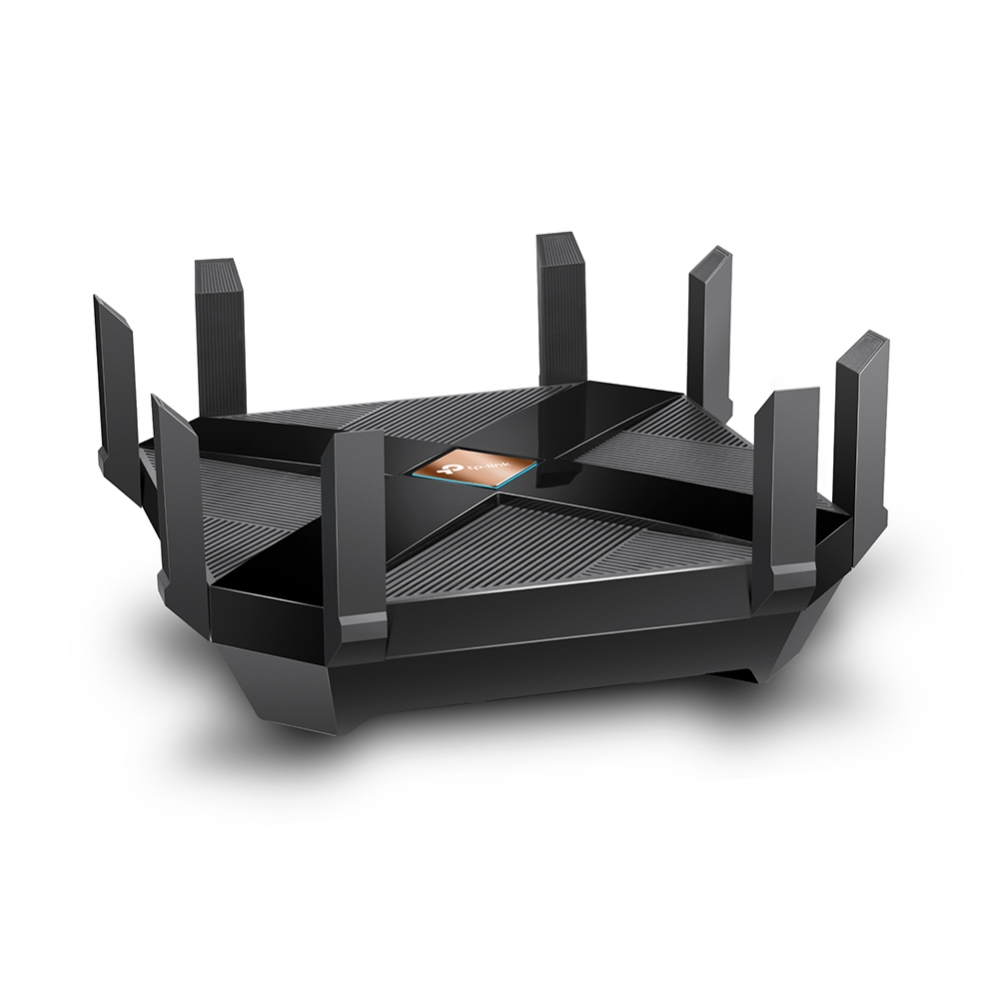 4x Improved performance
Thanks to OFDMA and MU-MIMO, the performance in the downlink and uplink is up to 4 times better than with WLAN 802.11ac
4x larger capacity
OFDMA increases the number of connected devices by assigning them individual channels
3x faster speed
1024 QAM and longer OFDM symbols accelerate speeds up to an incredible 6000Mbps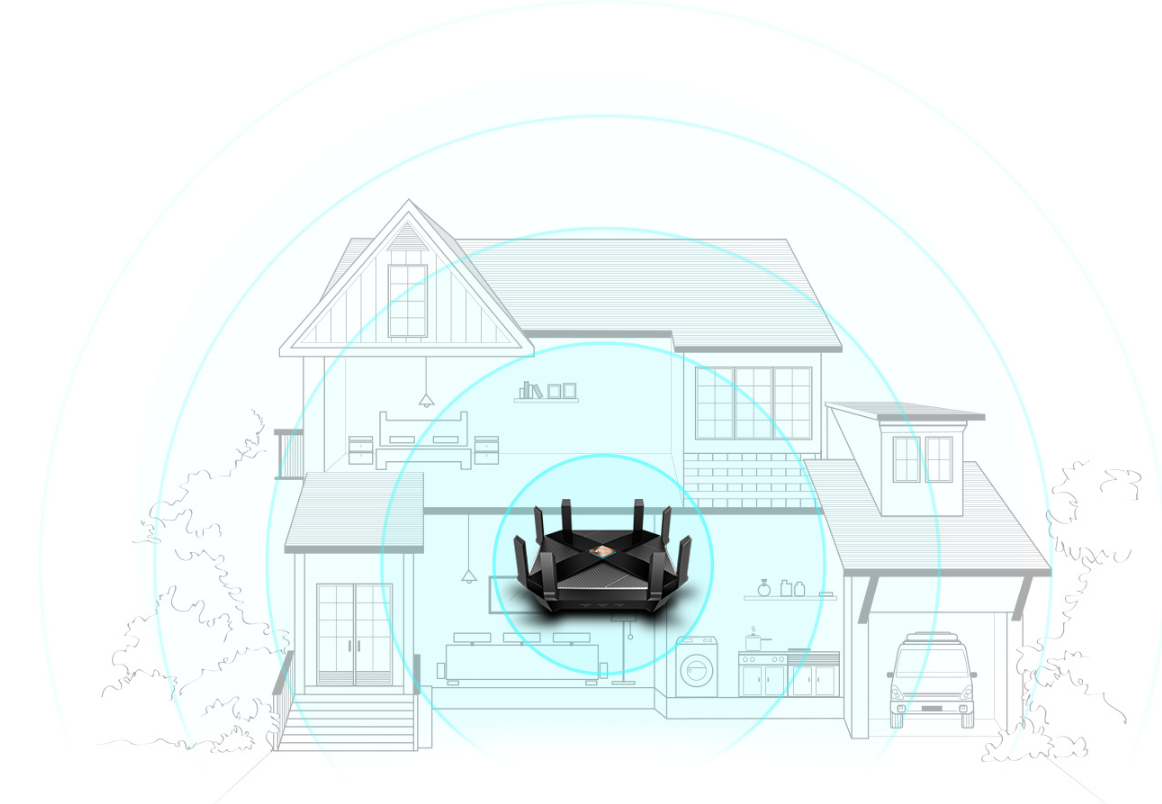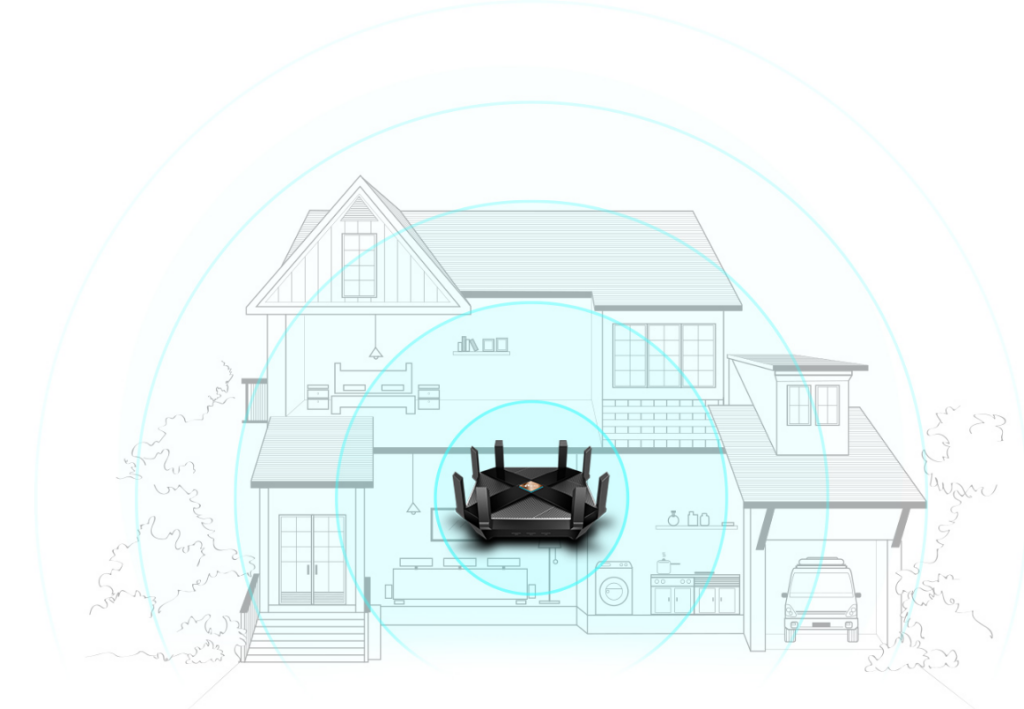 Expand coverage
BSS coloring eliminates signal conflicts and ensures a stable WiFi connection. Beamforming and Rangeboost provide a stronger network with greater coverage.
With higher level modulation, 1024-QAM creates longer OFDM symbols and boosts the Archer AX6000's AX speeds up to 1148Mbps on 2.4GHz and 4804Mbps on 5GHz. With a maximum utilization of 160MHz, WiFi 802.11ax (Wi-Fi 6) ensures blazing WiFi speeds beyond your imagination.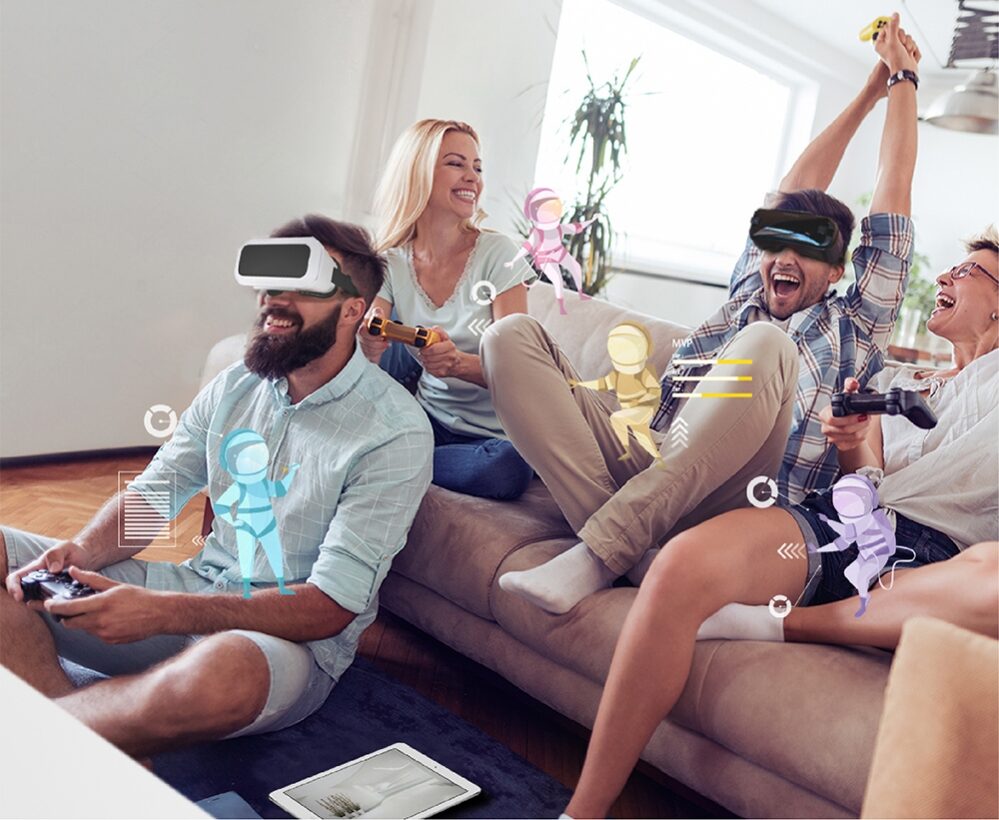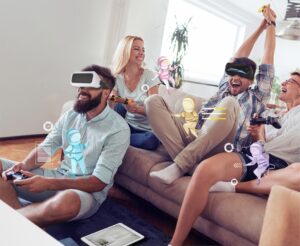 Non-stop home entertainment
With increasing devices and their WiFi requirements, the Archer AX6000 represents a perfect WiFi solution. This enables a stable WLAN connection even under heavy loads. Thanks to OFDMA and MU-MIMO technology, the Archer AX6000 offers improved efficiency with 4x greater performance compared to standard WiFi 802.11ac routers.
The powerful 64-bit 1.8 GHz dual-core processor as well as 2 co-processors and 1GB RAM together coordinate all internal processes, guarantee high transmission speeds and support simultaneously used applications without loss of speed.
TP-Link HomeCare ™ offers you a comprehensive security solution for every connected device. Trend Micro™ threat protection database keeps you safe. For protecting your sensitive data or restricting access for children or guests, HomeCare ™ is your network advisor.
ARCHER AX6000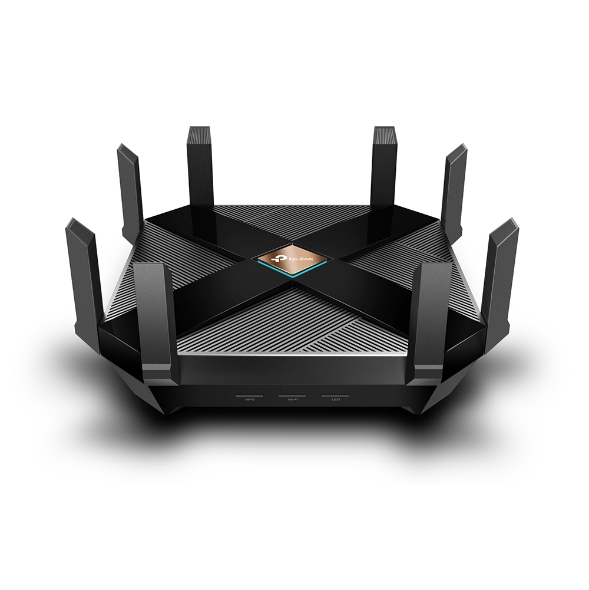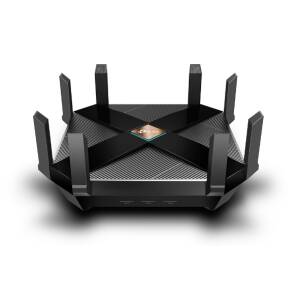 USB ports 3.0: 2
WAN Speed: (1) 100/1000/2500Mbps
LAN Speed: (8) 10/100/1000Mbps
Gigabit LAN: Yes