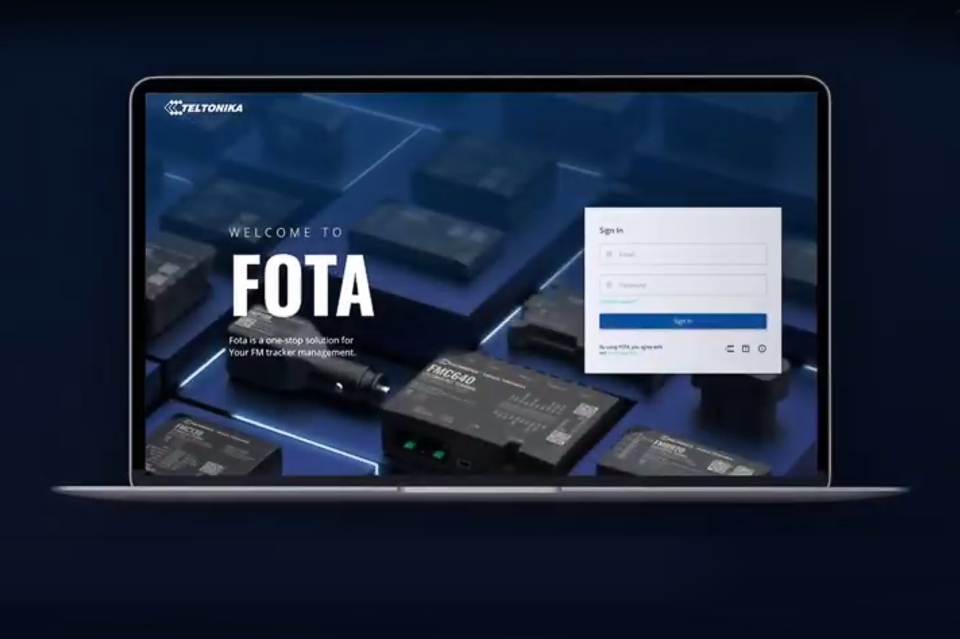 2. February 2021
Teltonika
At last you can enjoy the new version of FOTA WEB. The remote management tool for Teltonika GPS tracking devices just got more powerful and convenient. Teltonika published the updated version on Monday, February 1st.
You will experience a completely new FOTA WEB interface design, improved functions and improved security. The integration of the Teltonika solution into other systems will also be easier and more efficient. With the configuration and firmware of your already integrated GPS trackers, all current settings remain unchanged for further problem-free use.
With FOTA WEB you have easy access to your fleet from anywhere – no additional tools or operating system restrictions – just open your browser and log into the platform!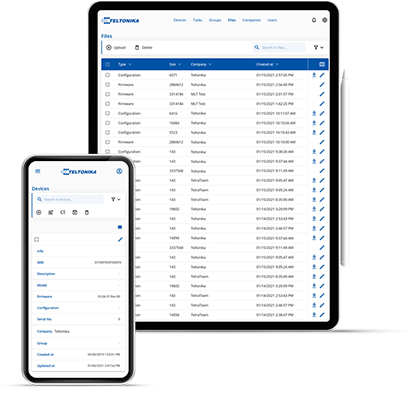 What is Teltonika FOTA WEB?
A brand new and exciting solution for remote access to your FMB! FOTA WEB enables firmware upgrades and configuration changes of FMB devices without the need for a dedicated application. Everything is accessible through your normal web browser from any device.
Make it easy for yourself – configure individual or groups of FMB devices remotely. Save configuration templates for different scenarios and use them conveniently when needed.
Examples for compatible products: