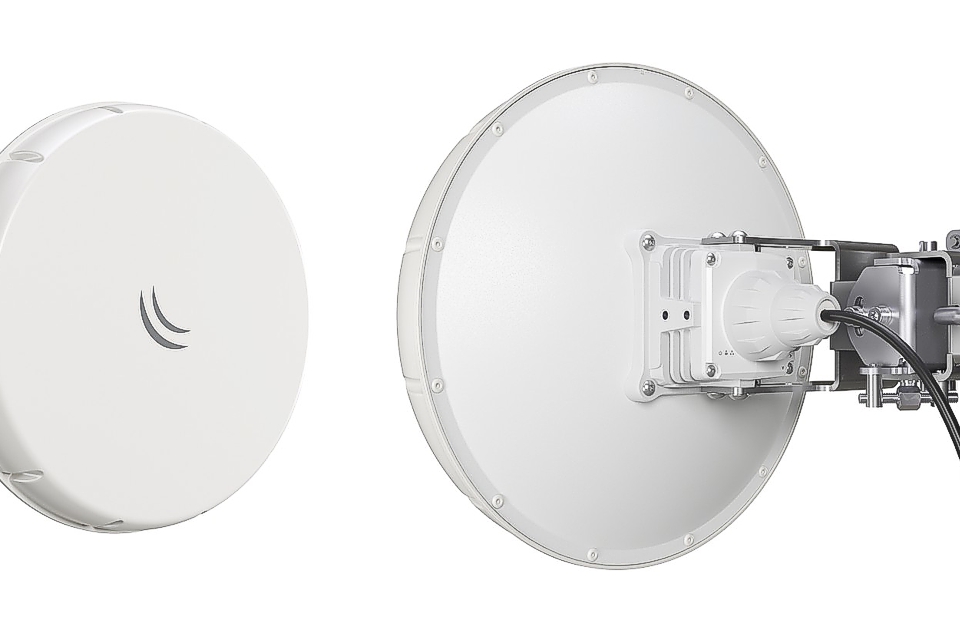 14. July 2020
MikroTik
The Wireless Wire nRAY is the most compact wireless 2 Gbit / s aggregate connection in a range of 1500 m or more! The improved snow-resistant design is perfect for harsh environments. You can no longer restrict cables!
[button text="Preis und Verfügbarkeit" link="https://www.varia-store.com/de/produkt/101111-wireless-wire-nray-ein-paar-vorkonfigurierte-lhgg-60ad-geraete.html" style="info" size="normal" target="_blank" display="inline" icon="no"]
That MikroTik -Team has collected and considered feedback from its customers in order to produce a worthy successor to their popular Wireless Wire Dish. Now they are proud to present the best plug-and-play point-to-point connection solution with 60 GHz to date – the Wireless Wire nRAY. It is a kit of two pre-paired devices that create a secure AES-encrypted wireless connection.
It can easily cover a distance of 1,500 meters and achieve fiber-like speeds, and MikroTik has made some structural improvements as well. With the latest antenna technologies, this device is very compact, but even more durable than its predecessors.
MikroTik developed the new form factor especially for snow-covered areas. You no longer have to worry about large pieces of snow getting stuck and disrupting the signal. Due to its size and shape, the Wireless Wire nRAY also attract less unwanted attention. A perfect alignment is achieved with the special adjustment screws.
The 60 GHz frequency is not affected by the crowded radio spectrum, so you can enjoy a smooth connection even in a busy urban environment. A powerful ARM64 dual core CPU with 1 GHz ensures throughput at cable speed for almost all packet sizes. The devices supplied are preconfigured for automatic connection. Just line them up and turn them on! MikroTik also supplies the power supply units, PoE injectors and a practical precision bracket for easier alignment – the solidMOUNT. It is an advanced metal pole mount adapter that can be adjusted both vertically and horizontally.