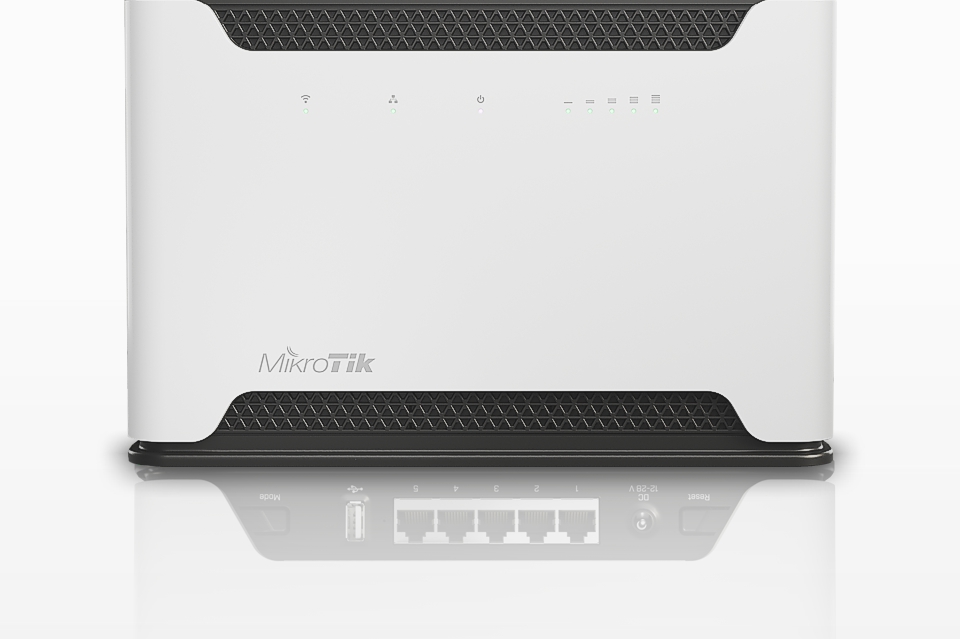 28. April 2020
MikroTik
Let's face it – most of the standard problems that access points can't really solve are the vastly diverse customer bases. They either lack features, users want more speed and profit, the price is too high, or they look weird. MikroTik decided to consider everything that is important to most home users and create a single device that will make them happy. this is that MikroTik Chateau.
It is a high speed dual band home access point with Cat. 12 LTE – for really fast internet anywhere and anytime. LTE isn't the only option, however. Chateau also has 5 Gigabit Ethernet ports and a full-size USB port.
A powerful dual-chain dual-band 2.4 / 5 GHz radio for simultaneous coverage solves most interference problems in a crowded environment. For example, a client can simultaneously use the 2.4 GHz channel for all mobile household devices and reserve the 5 GHz channel for tasks that are sensitive to packet loss, e.g. B. streaming high quality videos.
[button text="Preis und Verfügbarkeit" link="https://www.varia-store.com/de/produkt/86017-chateau-lte12-der-ultimative-heim-ap-mit-lte-unterstuetzung.html" style="info" size="normal" target="_blank" display="inline" icon="no"]
MikroTik not only offers robust security options, but also production security. There is no outsourcing, every device is assembled on their premises and all components come from reputable, trustworthy partners – such as Qualcomm. They work with European legislators and also work hard to ensure that all required safety guidelines are fully complied with. At MikroTik, everything revolves around a smooth and long-term cooperation without surprises.
Achieve speeds of up to 600 Mbit / s with carrier aggregation, as Cat. 12 allows devices to use three bands at the same time. This is a huge benefit when there are a lot of LTE users in the area. Chateau LTE12 provides better responsiveness in a crowded environment and higher efficiency for weaker signal situations in the countryside.
Depending on the service provider, MikroTik has found that rural internet speeds have doubled after moving to carrier aggregation, eliminating the need to wait for the cable network to expand.