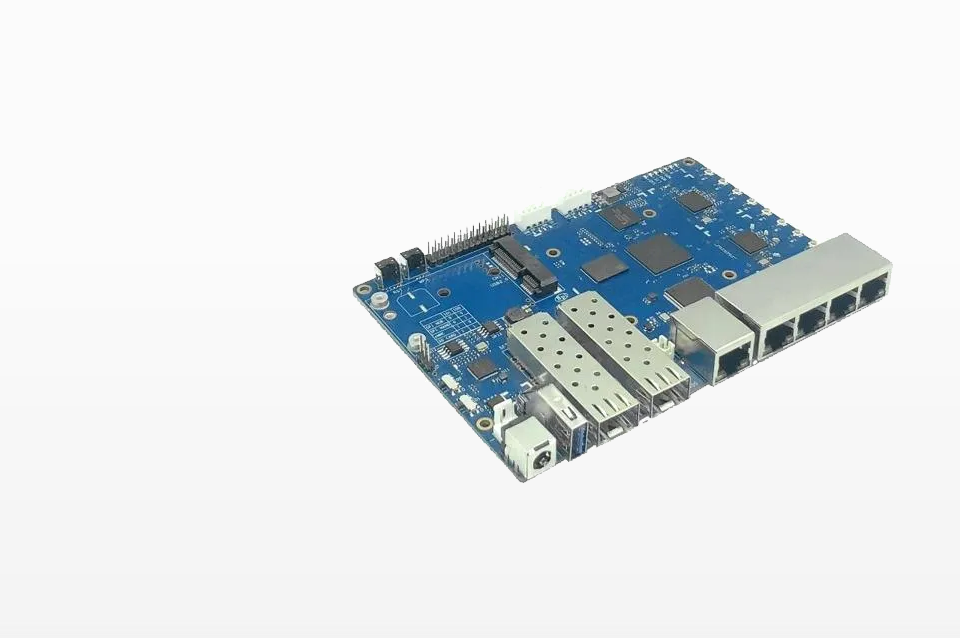 17. August 2023
SinoVoip
SinoVoips Banana Pi BPI-R3 router board with MediaTek MT7986 (Filogic 830) quad-core ARM A53 + MT7531A chip design, 2 GB DDR RAM, 8 GB eMMC Flash onboard.
The BPI-R3 is a very high performance open source router development board. It supports WiFi6 2.4 GHz WiFi use MT7975N and 5 GHz WiFi use MT7975P, as well as 2x SFP 2.5 GbE ports and a 5 GbE network port.



The MT7986 (Filogic 830) integrates four ARM Cortex-A53 cores up to 2 GHz with up to 18,000 DMIPs of processing power and 6 Gbps of dual 4×4 WiFi6 connectivity. It has two 2.5G Ethernet interfaces and serial peripheral interfaces (SPI).
Filogic 830's built-in hardware acceleration engine enables fast and reliable WiFi offloading and wireless network connection. In addition, the chip supports Mediatek FastPath™ technology, which is suitable for games, AR/VR and other low-latency applications.
WiFi6 has many advantages over its predecessors, including lower latency, larger bandwidth capacity and faster transmission rates.
Wireless network devices supporting the 6 GHz band mainly use 160 MHz wide channel and 6 GHz uncongested bandwidth to provide multigigabit transmission and low-latency WiFi connection, providing reliable wireless network for streaming media, games, AR/VR and other applications.
BPI-R3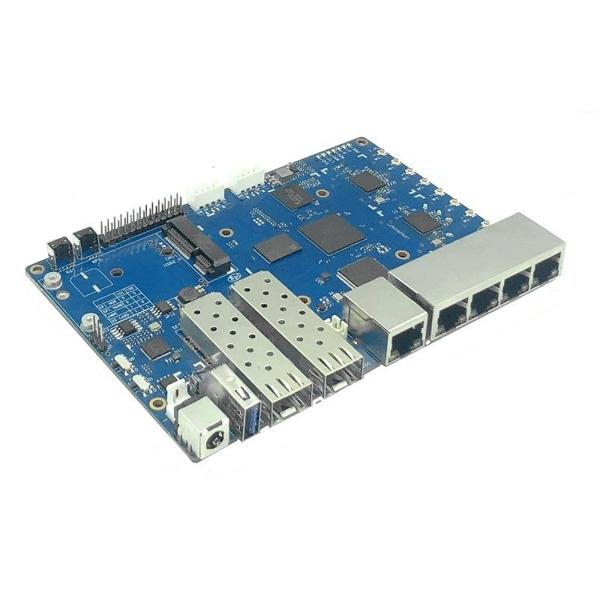 CPU: MediaTek MT7986 (Filogic 830) quad-core ARM Cortex A53+MT7531 chip design
SDRAM: 2 GB DDR4
On board storage: MicroSD (TF) card, 8 GB eMMC onboard
GPIO: 26-pin GPIO, some of which can be used for specific functions including UART, I2C, SPI, PWM, I2S
On board network: 5x 10/100/1000 Mbps Ethernet ports
SFP: 2x SFP 2.5 GbE