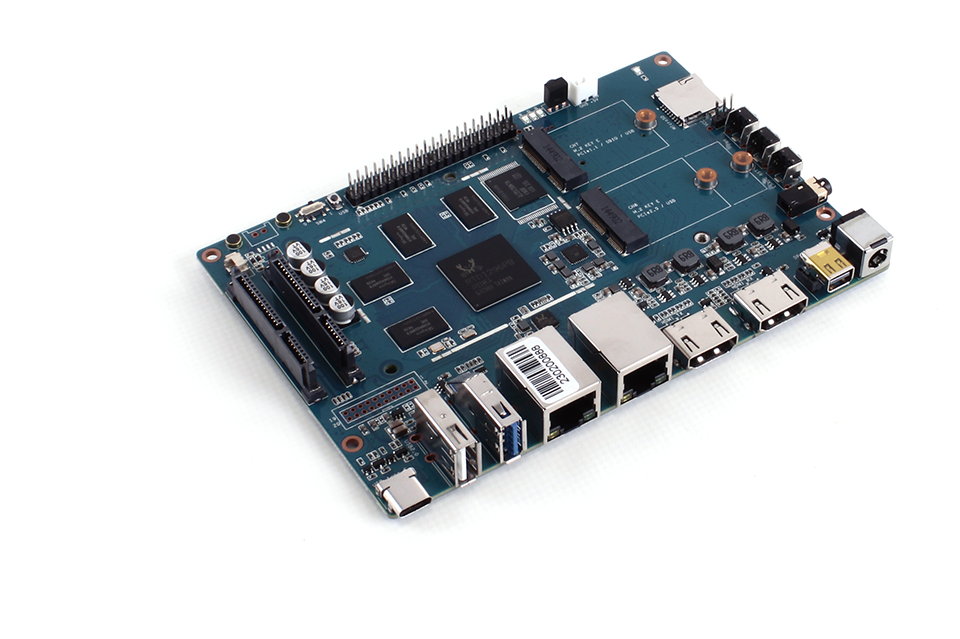 25. February 2022
SinoVoip
The Raspberry Pi has already conquered the world. But the Banana Pi is hot on his heels. That's why it's worth comparing the two single-board computers, which are particularly popular with novice programmers and do-it-yourself professionals.

BPI-M5
Raspberry Pi4
CPU
Amlogic S905X3 Quad Core Cortex-A55 (2.0xxGHz)
IBroadcom BCM2711, Quad core Cortex-A72 (ARM v8) 64-bit SoC @ 1.5GHz
GPU
Mali-G31 MP2 GPU with 4x Execution Engines (650MHz)
OpenGL ES 1.1/2.0 H.264 H.265,2K4K support
integrated, H.265 (4kp60 decode), H264 (1080p60 decode, 1080p30 encode) OpenGL ES 3.1, Vulkan 1.0 support
RAM
4GB LPDDR4
2GB, 4GB or 8GB LPDDR4-3200 SDRAM (Depending on model)
Memory
MicroSD slot supports up to 256GB expansion and 16G eMMC Flash with support up to 64GB,
MicroSD slot supports up to 256GB MicroSD cards
MicroSD card slot for operating system/memory
Wireless
Optional WiFi USB adapter
Optional USB WLAN adapter
2.4 GHz and 5 GHz IEEE 802.11ac WiFi, Bluetooth 5.0, BLE
Network
10/100/1000Mbps Ethernet
10/100/1000Mbps Ethernet
USB
USB 3.0 ports (x4)
2 USB 3.0 ports; 2 USB 2.0 ports
GPIO
40 pin header : GPIO (x28) and power (+5V, +3.3V and GND). GPIO pins can be used for UART, I2C, SPI or PWM
Raspberry Pi standard 40 pin GPIO header (fully backwards compatible with previous models)
Power
5 volts @3 A via Micro USB (TYPE C)
5V DC via USB-C connector (minimum 3A)

5V DC via GPIO header (minimum 3A)

OS
IOSUbuntu (ARM), Debian (ARM), Armbian, Android, Archlinux
Raspberry Pi OS (formerly Raspbian)
The advantages of the Banana Pi are its internal memory, the independence of the OS from the SD card, good software support and its special models with different connections and large memories. In addition, these fit comfortably in the same disclosure as the Raspberry's.
Fields of application
Banana Pi:
Web servers, VPN servers, cloud servers, routers, file servers (NAS), webcam servers, media servers, smart home control centers, retro games (emulators), TV receivers
Raspberry:
Desktop replacement, Print Server, Media Center (media server / Kodi), Retro Games (emulators), Minecraft Game Server, robot control, stop motion camera, time laps video, Web Server, Twitter Bot, Network monitoring center, File Server (NAS), Smart home control center
Both manufacturers can serve most applications, but the implementation can differ significantly in practice.
SinoVoip is now one of the better-known names among the manufacturers of single board computers and has made the world a bit richer with its Banana Pi's.