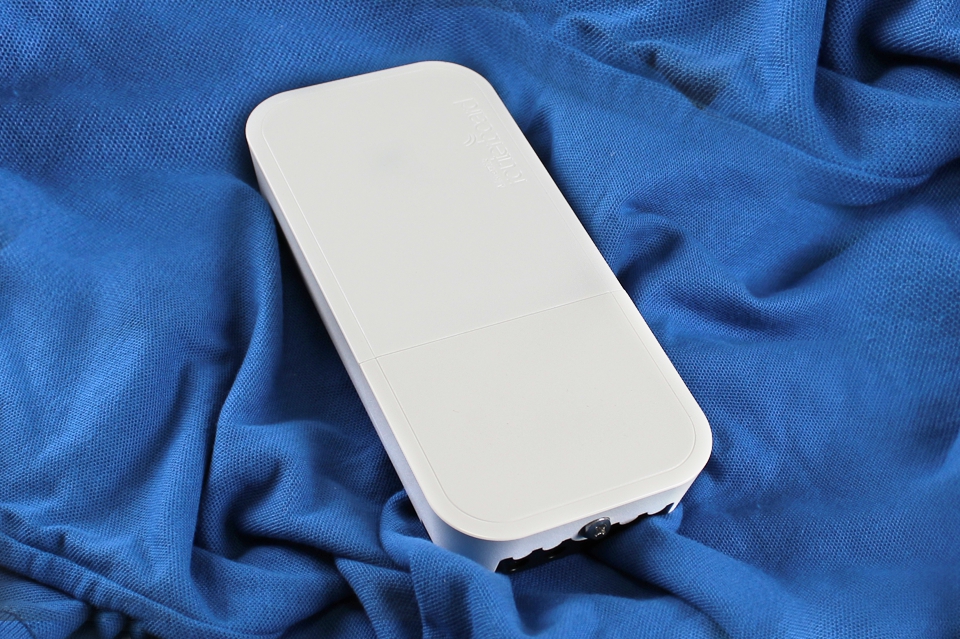 11. December 2020
MikroTik / VARIA
Just in time for the weekend, we would like to introduce you to a special piece from our VARIA advent calendar – the MikroTik RBWAPGR!
The 11th door in the VARIA advent calendar opens for you today:
Of the RBWAPGR is a powerful wireless dual-band AP with LTE backup and two Gigabit Ethernet ports that is available in several versions.
Based on the popular wAP form factor, the device is weatherproof and suitable for outdoor and indoor installations. You can mount it on walls, ceilings, poles or on a flat surface.
The RBWAPGR is powered by a 4-core CPU with 716 MHz and 128 MB RAM, which is suitable for high loads. It is equipped with two Gigabit Ethernet ports as well as 2.4 GHz dual chain and 5 GHz dual chain WLAN for simultaneous coverage of two APs. It has a DC connection socket and supports 10-57 V power supply via passive PoE or 802.3af / at.
The device is now equipped with a micro-SIM slot for easier operation.
[button text="Preise und Verfügbarkeit" link="https://www.varia-store.com/de/produkt/99979-mikrotik-wap-ac-4g-kit-mit-4-kern-710-mhz-cpu-128-mb-ram.html" style="info" size="normal" target="_blank" display="inline" icon="no"]
Three models are available:
For international bands 1, 2, 3, 7, 8, 20, 38 and 40: wAP ac LTE kit (RBwAPGR-5HacD2HnD & R11e-LTE) with R11e LTE modem
For the international / USA bands 3, 7, 20, 31, 41n, 42 and 43: wAP ac 4G kit (RBwAPGR-5HacD2HnD & R11e-4G) with R11e 4G modem
Without LTE card: wAP R ac (RBwAPGR-5HacD2HnD)
Supplied parts
24 V, 0.8 A power supply unit
Screw sets
Table stand
Metal ring
Plastic straps
Mounting base
Gigabit PoE injector
Ceiling bracket
---
Exciting discounts await you also in the coming week. Stay tuned!