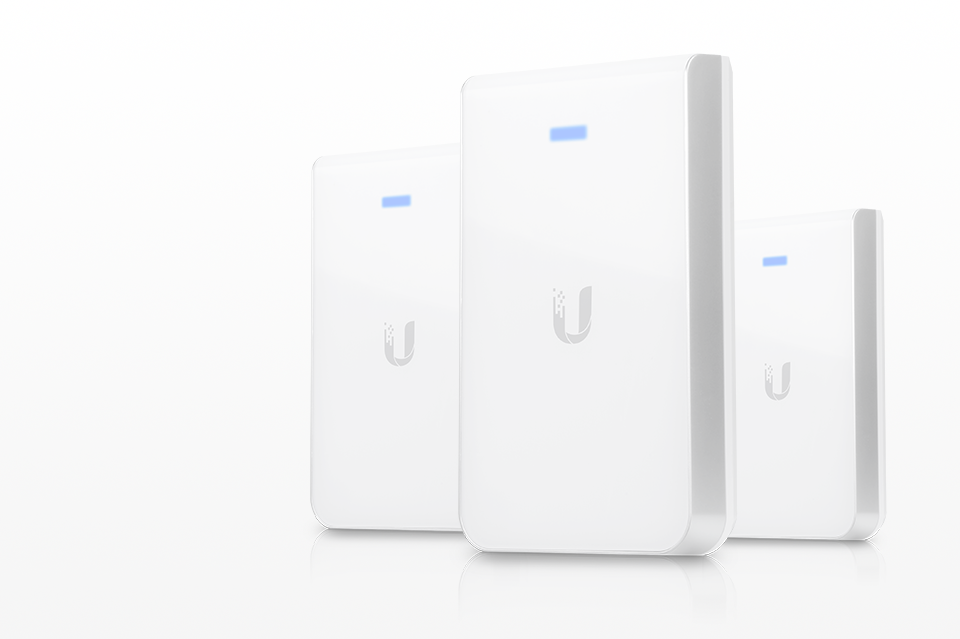 28. January 2022
Ubiquiti
Ubiquiti (R) develops powerful network technologies for service providers and enterprises. The focus of the technology platforms is on providing highly advanced and easy-to-use solutions that appeal to global customers in underserved and under-developed markets.
This differentiated business model, combined with the innovative proprietary technologies, has led to an attractive alternative to the traditional high-priced high-touch providers, and enables the market penetration of these platforms to advance – for ubiquitous connectivity.
Access points are wireless interfaces between communication devices. These are used to connect mobile devices with each other, among other things. With an access point it is possible to avoid data collisions and circumvent differences between the transmission media.
UAP-IW-HD
kkk
The sleek and elegant UniFi In-Wall HD AP transforms an Ethernet wall connection into a simultaneous, dual-band 802.11ac Wi-Fi access point with 4×4 MIMO technology.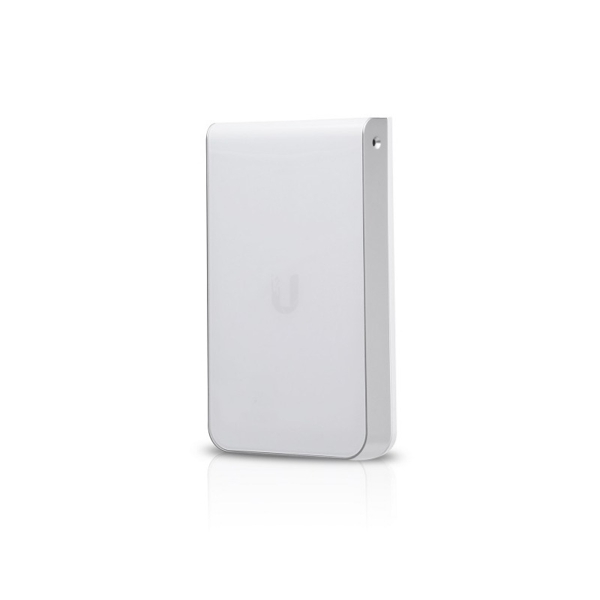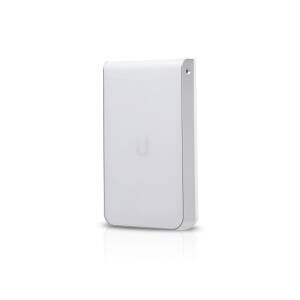 Features
Easy mounting: The back plate offers multiple mounting holes for use with a variety of 1-gang electrical wall boxes.
LED: The unique provisioning LED provides administrator location tracking and alerts for each device.
Secondary Gigabit Ethernet: Four ports are available for bridging – one of which offers PoE passthrough when the AP is powered by an 802.3at PoE+ switch.
Superior processing power: The UniFi IW HD AP is capable of complex operations (guest control, filtering, and other resource-intensive tasks) that may slow down a lesser-equipped AP.
Power over Ethernet (PoE) standard: The UniFi IW HD AP can be conveniently powered by an 802.3af or 802.at compliant switch. We recommend powering your UniFi devices with a UniFi PoE Switch (sold separately).
UniFi PoE switch: Available in 8*, 16, 24, and 48port versions with multiple power output options, the UniFi PoE switch conveniently offers autosensing IEEE 802.3af PoE/802.3at PoE+.
* The US-8 and US-8-60W do not support 802.3at PoE+.
One of these wonderful solutions is the UAP-IW-HD Access Point. Ubiquiti also offers aesthetically pleasing cases for its devices.
This turns a simple utility device into an attractive element in any spatial environment. Which means that your apartment design is not negatively disrupted.