VARIA System GmbH not only takes care of the distribution of specialized solutions and the corresponding support, but also offers more extensive services to all customers.
Aside from the daily import and export business, these services include a trouble-free returns management, just-in-time delivery and forecast management.
Semi-automatic storage processes enable the company to pick, pack and deliver orders as soon as possible.

The dynamics of online trading and fluctuating trading currencies also necessitate the continued optimization of functions and processes. For this purpose, VARIA continuously invests in new platforms and interface developments.
The selection and optimization of sales and distribution channels represents another essential task in improving the quality of our business relations.

Fulfillment Service
Storage of Your Goods, Direct Import of Order Data and Bulk Shipment
As a fulfillment provider, VARIA guarantees fully optimized processes from the reception of goods to the handling of returns. These are advantages that are used for instance by e-commerce companies in the B2C and B2B sector, as well as trading companies.
VARIA realizes the entire inventory and order management. Using the fulfillment service, you will achieve substantial savings on fixed storage and staff costs, as well as time-consuming logistics operations.
From the storage of your goods to the direct import of order data to the bulk shipment of products and product samples, we implement the specific delivery guidelines of the recipient, label deliveries according to requirements and announce them for you.
Forecast Management
the ideal service for your demand management
For a reliable price calculation and planning security, VARIA offers you the possibility to place forecasts.
They can be created in either the trading currency EUR or USD. As our purchasing conditions are stable and reliably negotiated on these two trading currencies, we can provide a solid basis for calculations.
With forecasts, you can not only plan your projects securely, but also prevent capacity bottlenecks and delays in delivery. In this respect, VARIA offers the ideal service for your demand management.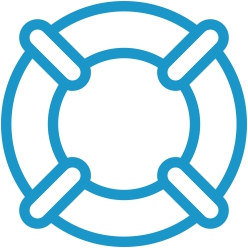 Availability Guarantee
Guaranteed fast delivery of original devices
By means of our Spare Part Service (SPS), VARIA can guarantee continuous availability - for every part and all over the world.
A missing spare part can lead to the failure of an entire network and cause considerable financial damages to the provider. With our globally available Spare Part Service, VARIA guarantees a quick delivery of original devices to the deployment site.
Aside from the delivery, our logistics experts also take care of transportation, customs clearance, storage, order management, spare part management, as well as logistics planning and management.
Leasing and Financing
Your Business in Focus
Our goal is to particularly support small and medium-sized enterprises, because often it is these businesses that keep the economy going.
That is why we offer financial services that are tailored to your specific needs and circumstances. All over Europe! Because we also want to be your reliable partner in matters of financing or leasing.
We are able to provide this through our in-house financial services as well as through our partners.
VARIA offers small and medium-sized businesses the opportunity to lease or finance modern, usually cost-intensive IT equipment instead of purchasing it outright - even if you only have a small investment volume and always at fair terms.
You can be sure that our service will meet your needs and requirements. We act independently of manufacturers and banks to offer our partners and clients maximum planning flexibility for their projects.
VARIA provides equipment financing for products with a net selling price starting at € 500. That way, also small and medium-sized businesses can stay up to date with the latest technology.
Please do not hesitate to contact us in case you have any questions. Our staff will be glad to help you.
Tax-Free Shopping
TAX-FREE Service of VARIA
The VARIA TAX-FREE Service provides the opportunity for costumers from countries outside the European Union to easily get a refund of the value-added tax paid on goods purchased in our store.
Furthermore, corporate customers from the European Union have the opportunity to complete their purchase free of tax already during the ordering process.

Prerequisites for Companies Based in the European Union
You only need a valid VAT identification number (VAT ID) and the address corresponding to your order.
During your purchase in one of our online shops, after you entered the required data or logged in, your VAT ID will be checked for validity. Your customer account settings will then be changed accordingly.
Please note:
In case your account status won't be changed to "tax-free" even though you have entered a valid VAT ID, you may still continue with and complete your purchase. Please contact shop@varia.org after you have completed your order.
Important note: Order corrections for VAT refunds are only possible until the 19th of the following month.

For questions concerning your purchase, please contact one of our service team members. They will arrange for an immediate refund of the value-added tax.

Prerequisites for Customers Outside the European Union
In case you want to export delivered goods to countries outside the European Union yourself, you may simply use our TAX-FREE Service.
In order to get the value added tax refunded after returning to your home country, you simply have to take the following steps:
1. Shopping
On delivery of the goods, you will receive a VAT invoice.
2. Stamping
When you are leaving the country and travel back home or continue your travel to other countries, you have to present the purchased goods, the original invoice and your passport to customs, where the tax invoice issued by VARIA will be stamped.
3. Refund
Please send your VARIA invoice stamped by the customs authorities together with the completed export and procurer certificate by mail to:
VARIA System GmbH
- TAX-FREE -
Dr.-Salvador-Allende-StraĂźe 191
09119 Chemnitz
Germany
Instead of the export and procurer certificate you can also send a copy of your passport (or trading license for companies) together with the stamped invoice.
Please make sure to also specify your bank account details in order to get the value added tax refunded.
After having received and checked your documents, we will remit the tax amount to your account immediately or credit it to you on request.
Important Documents for Tax Exemption: