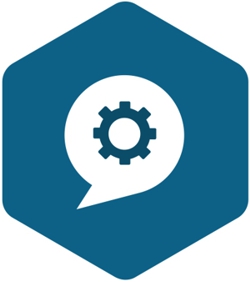 Service Levels – an exact representation of your service requirements
VARIA's technical support team is comprised of highly trained and certified IT professionals who can provide you with the necessary information, help and instructions you may need.
Our Know-How
Our Second Level Support team possesses the necessary know-how to document and fix issues as soon as possible, and to decide at what point a problem needs to be solved by the Third Level Support.
Our Second Level Support team can obtain administrative access to the agreed and previously defined systems, if desired. A detailed network plan is also a necessary tool for our support staff.
Alternatively, a guidance document can be developed and delivered to your own support team.
Our goal is to react quickly and efficiently to technical problems and to assist you in configuring or maintaining your systems - even on site.

Our Service Levels
Our Service Level Agreements (SLAs) reflect your individual requirements for speed, availability and flexibility. Device and site specific, we define:
Response times
Restore times
Service times
Flexibility of asset lists in terms of SLA adjustments, terms and scope
Typical SLAs are:
Example 1:
7 x 24 Mon to Sun from 00:00 to 24:00, response time or restore time 4, 6 or 8 hours.
Example 2:
5 x 13 Mon to Fri from 07:00 to 20:00, response time or restore time 4, 6 or 8 hours.
Example 3:
5 x 9 Mon to Fri from 08:00 to 17:00, response time or restore time NBD (Next Business Day)
Further information on VARIA SLAs:
We are happy to call you back in case of any questions about our service levels.